Earlier this week, Carson and Caden were playing in Carson's room. Carson wanted to dress up as a cowboy, and I suggested that he dress up Caden too. This is how they came out.... These pictures were taken in about a 15 second span without any instruction. It was pretty funny, Caden just kept posing...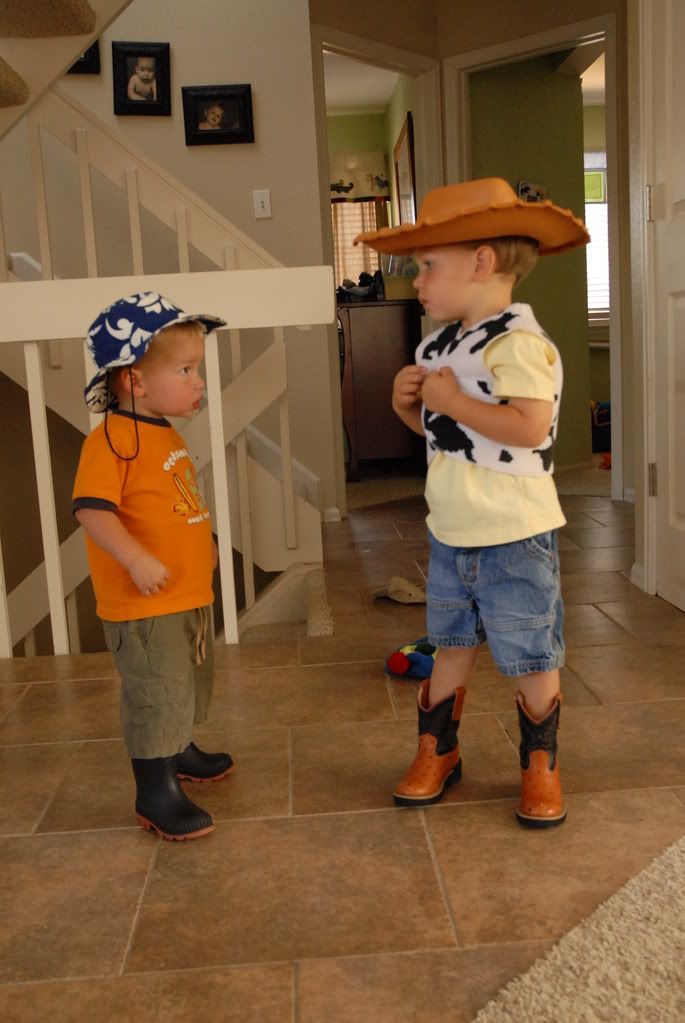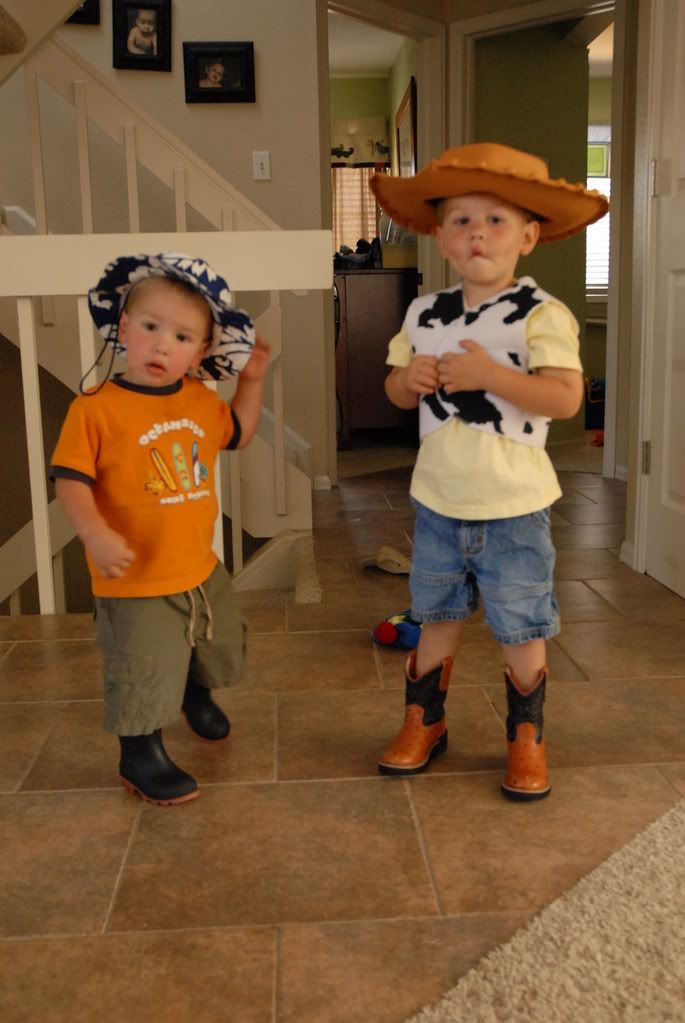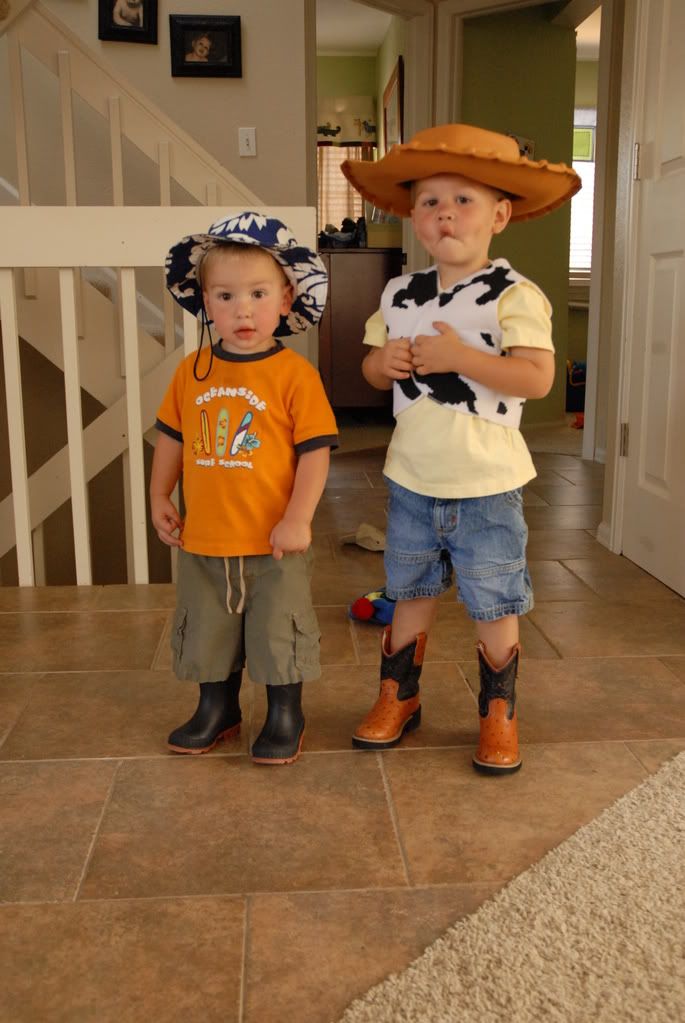 Then Carson was telling me all about what they were doing while dressing up...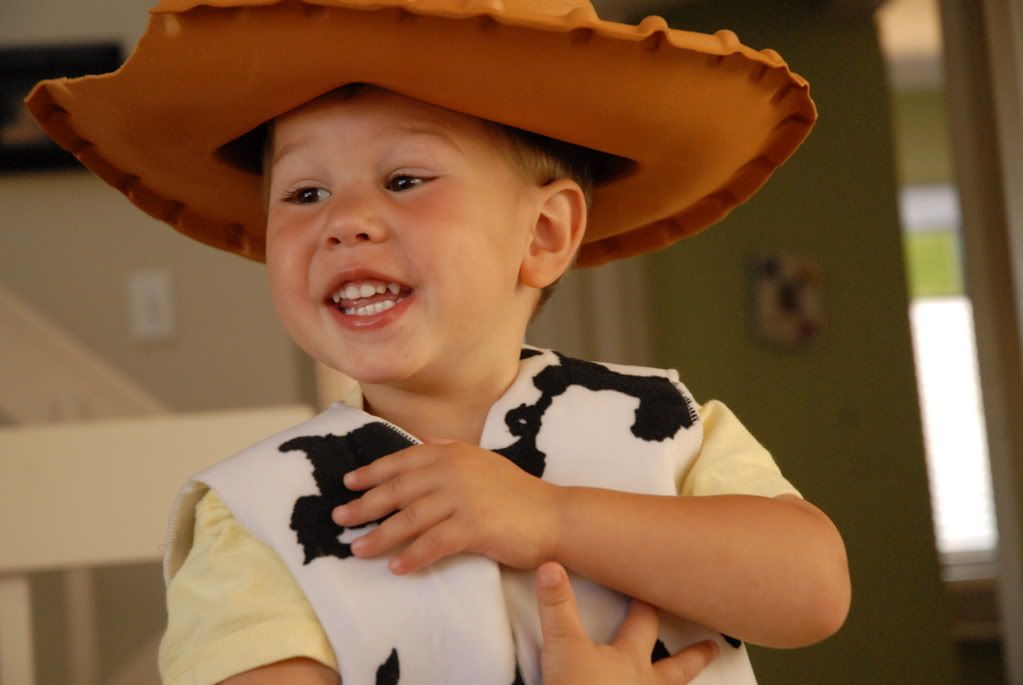 Carter had his 2 week appointment on Friday. All is well with him. He's growing so fast, I can hardly believe it though! He was 7 lbs, 10 oz and 20 1/2 inches long. He also had his first real bath on Saturday. He's had plenty of sponge baths, but this was his first real one since we had to wait for his umbilical cord to fall off. He did really well and seemed to enjoy it. He was mad at me for stripping him down, but was instantly calmed when his rear hit the warm water. Here are some pictures from that as well...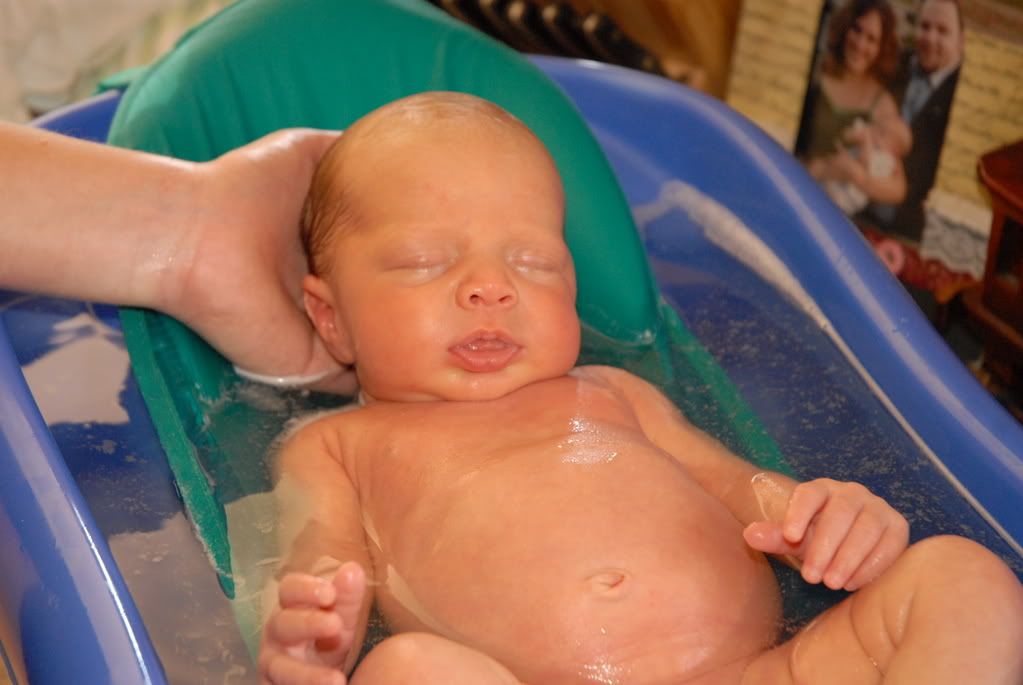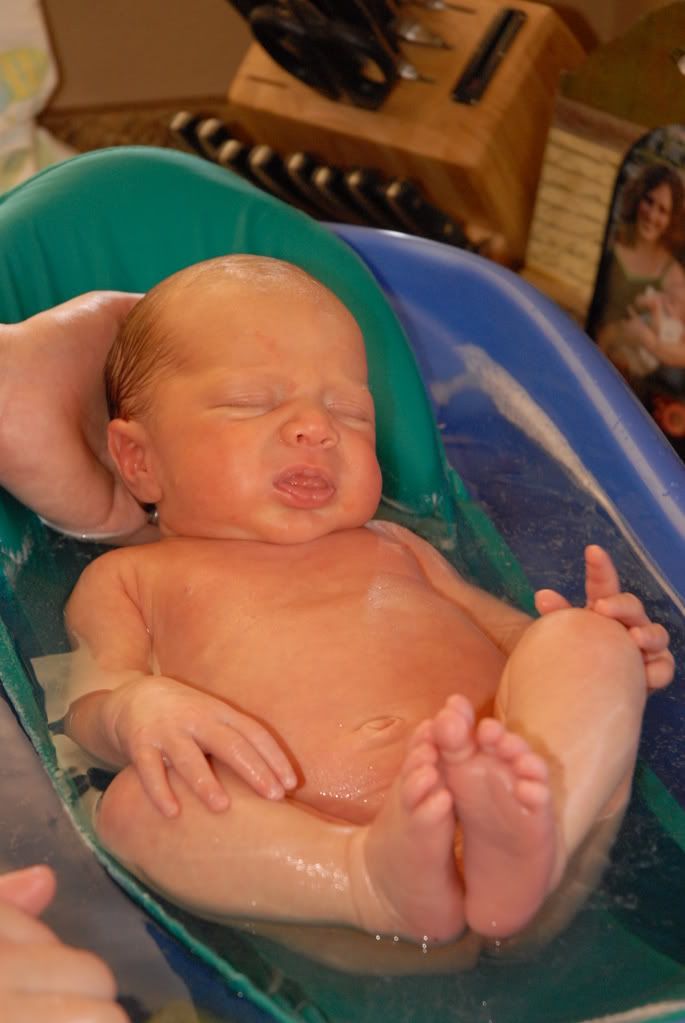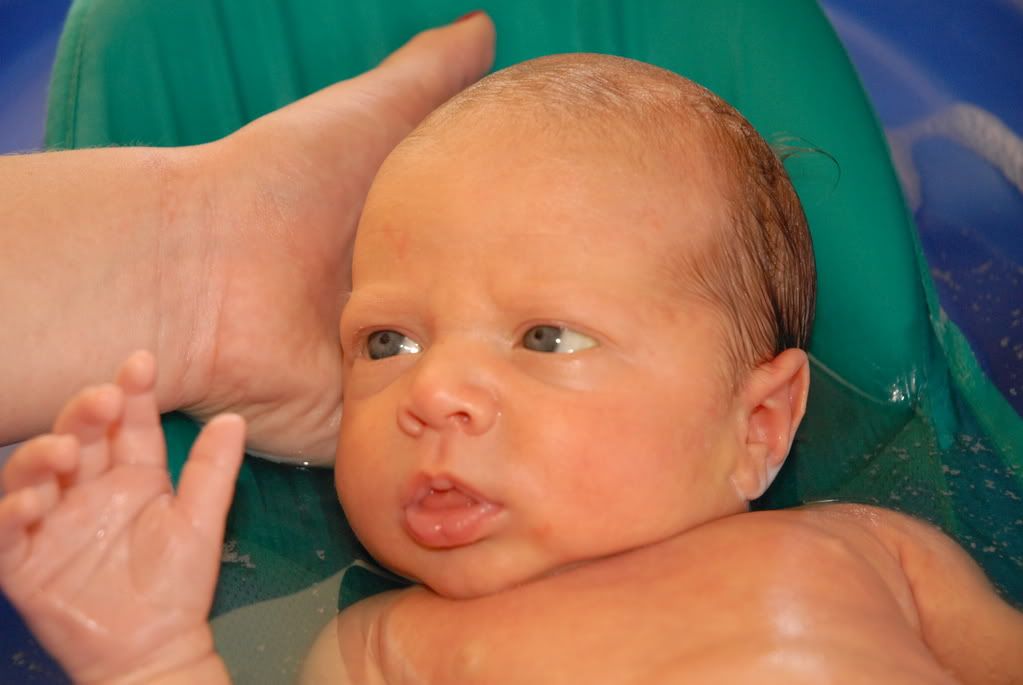 All clean: