We're starting to get settled back in our house again since our fire nearly 2 months ago. It's feeling good getting to organize and get things settled, although I admit it is often a daunting task and my body isn't as forgiving as it normally is. I'm doing my best to balance unpacking and such with resting a bit ... contractions are a good cue for that! :)
Life hasn't slowed down one bit in the meantime! I'm not sure it ever will at this point, but I think I'm okay with that. When we moved back in, we figured the less transition the better, so we immediately got Carson and Caden shifted into their new shared room with AWESOME bunk beds. Once I have their room decorated I plan to take pics, because seriously, I just love it. Like really. They have done amazingly well with this adjustment. They love their rooms and are actually getting up less than normal at bedtime...I suppose I have our hotel stint to thank for that, or perhaps it's that they are so thankful to have their backyard back they are wiped out by bedtime. Caden has gone back to his normal routine of asking for nap time. :) We also moved Carter directly into a big boy bed so that all of the furniture was moved back into our house into it's permanent location. I was nervous about this, even though it was only about 6 weeks earlier than I'd planned on anyway, but he has done SO WELL! I don't think he's gotten up one time for nap or night time. I'm so thankful to have kids who know sleeping is a good thing! I sure hope Caleb follows suit! :)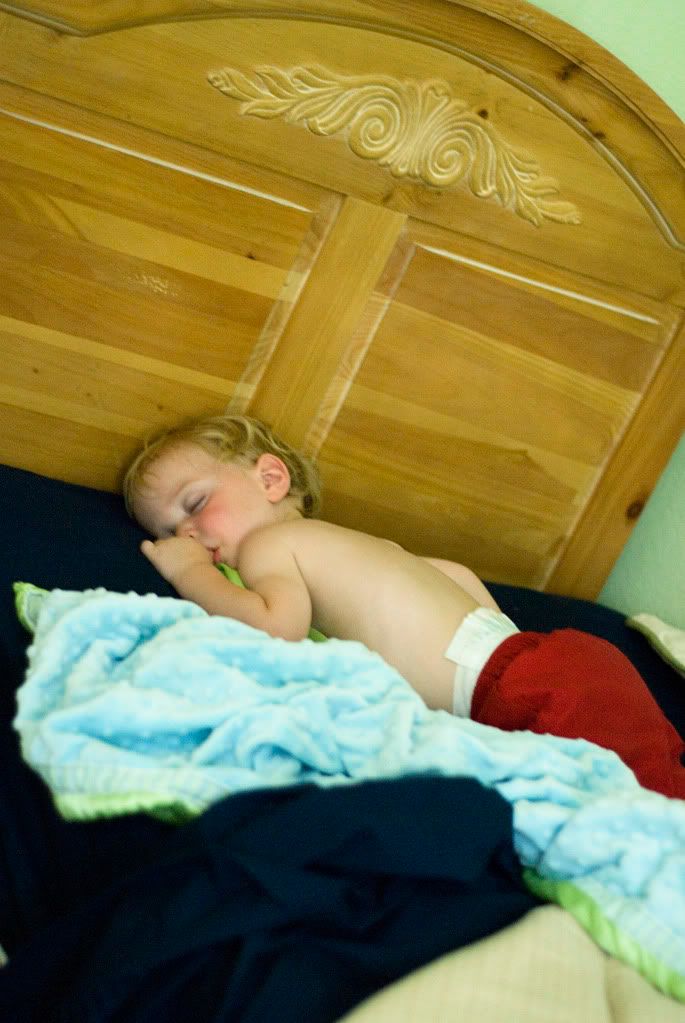 Then to add to our major events, Carson had his first day of Kindergarten today. He has been counting down the days, which has helped me to be super excited for him. We went yesterday and got all of his school supplies and got to take them to his new class to meet his teacher and get familiar with his room. He settled right in, found his name on the round tables and worked on a puzzle while his teacher discussed how things would go from here on out. It turns out he got assigned to a teacher, Mrs. Lamoreaux, who used to be our neighbor. Her oldest daughter used to beg to walk our dogs for free during summers, so we were super excited when we found out Jennifer would be his teacher.
Today, me and my dad (Poppi) took Carson up to the school for his first day as a big Kindergartner. He seemed to be feeling a little nervous, specifically about meeting all of the new kids, while he was getting dressed this morning, but he got over it as soon as we were heading to the car and excitement won over. :) SO MY SON! :) We went with him and lined up with his class, and then when it was time for school to start Mrs. Lamoreaux walked the class in single file. Carson never looked back, and told me all about making crafts (he said he drew a picture of me :)) and meeting new kids.
Please ignore the fingerprinted glass door...we're just trying to get settled, so some things have become unimportant! :)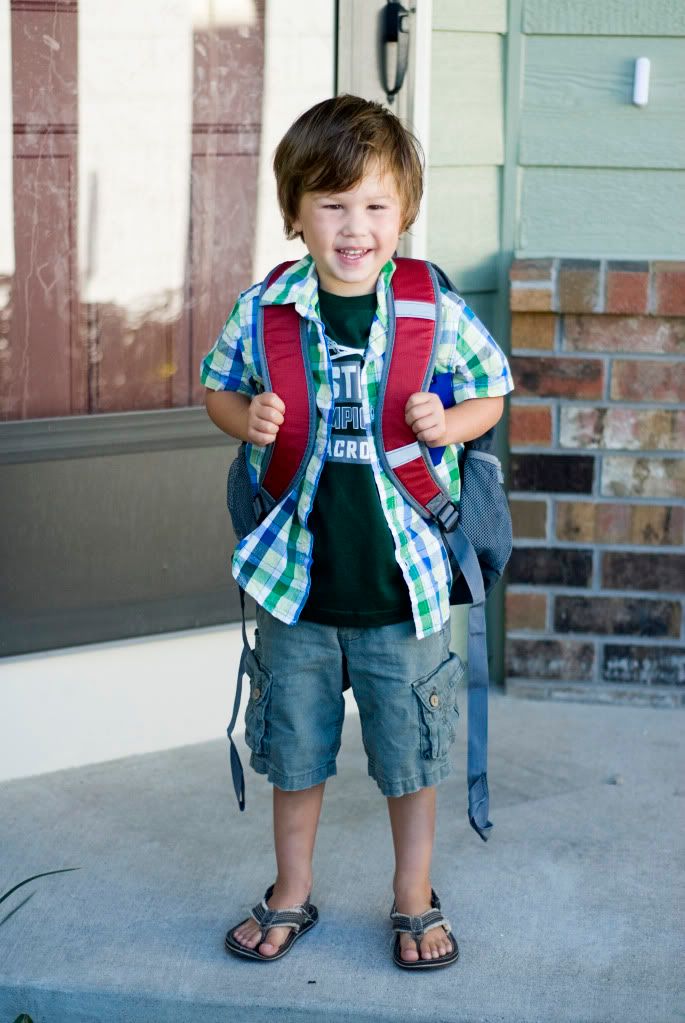 I just love this kid! The blue thing on his shirt is a pocket with his name on it. Mrs. Lamoreaux made them for each student to help them get acquainted the first few weeks.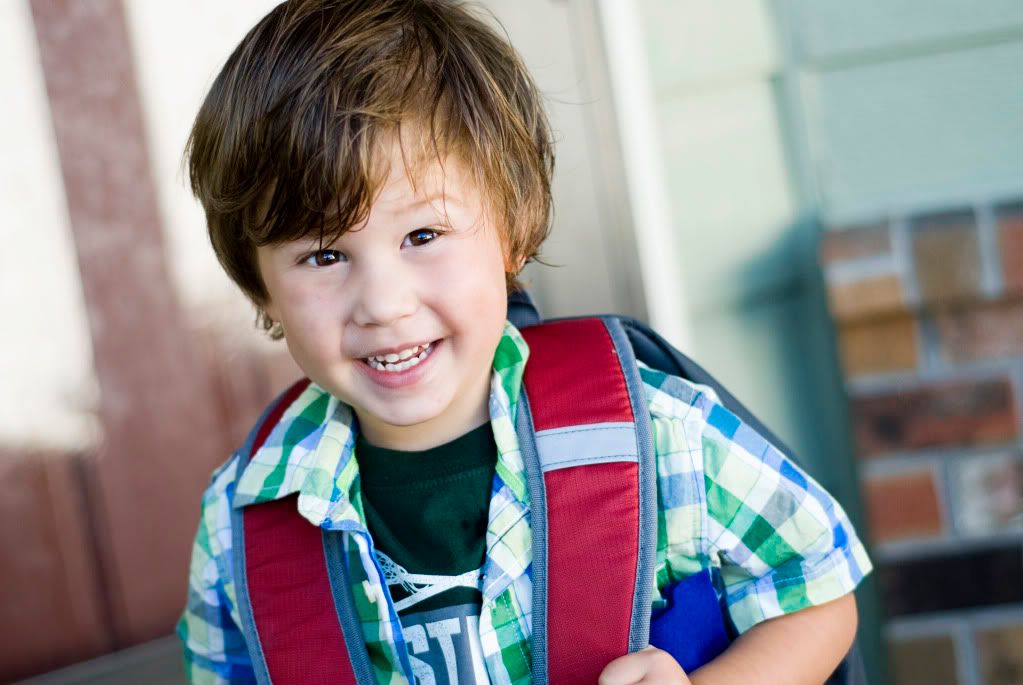 Waiting at school: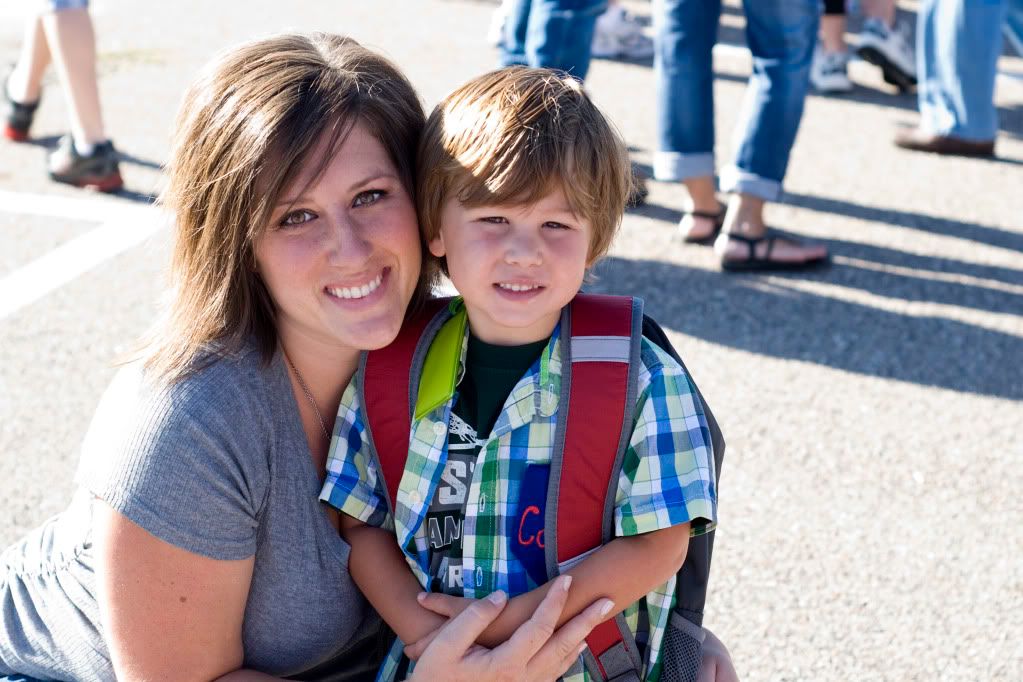 Carson and Poppi: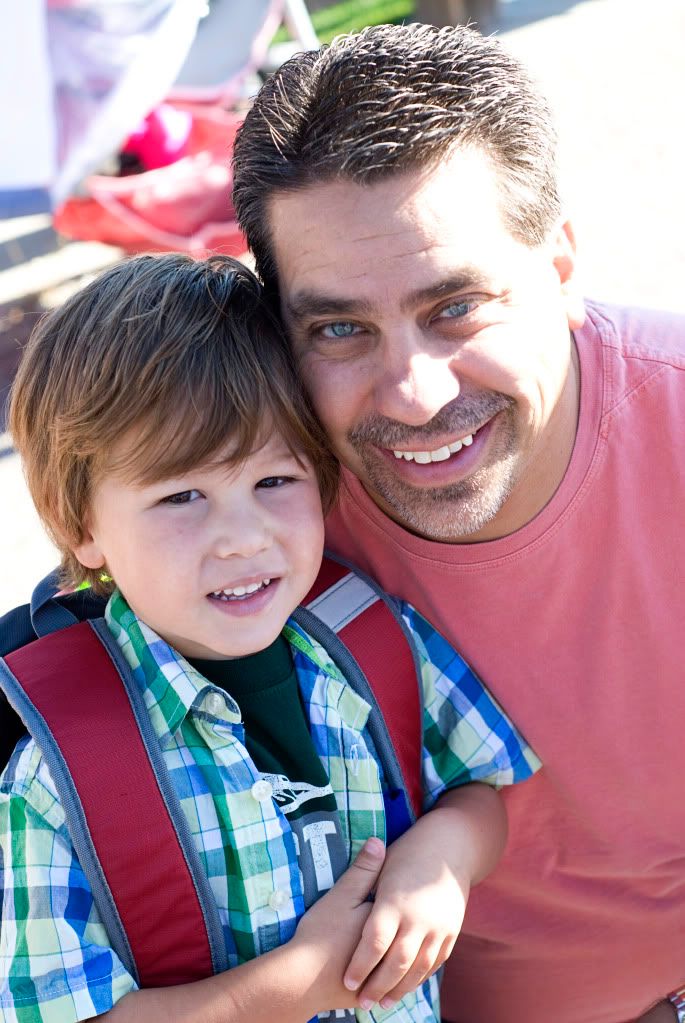 Standing in line: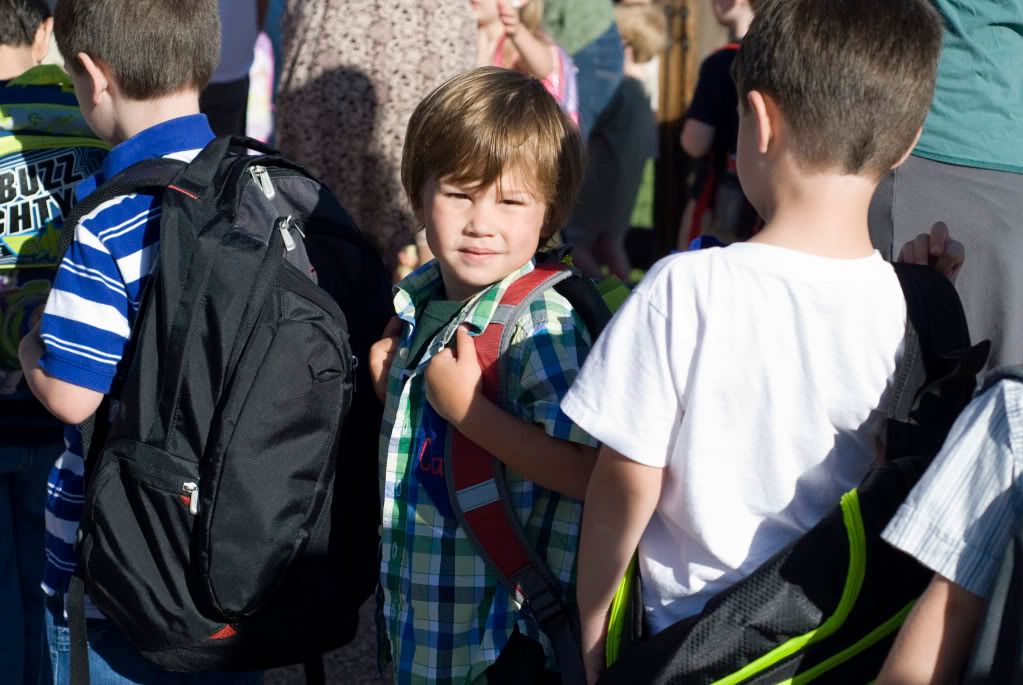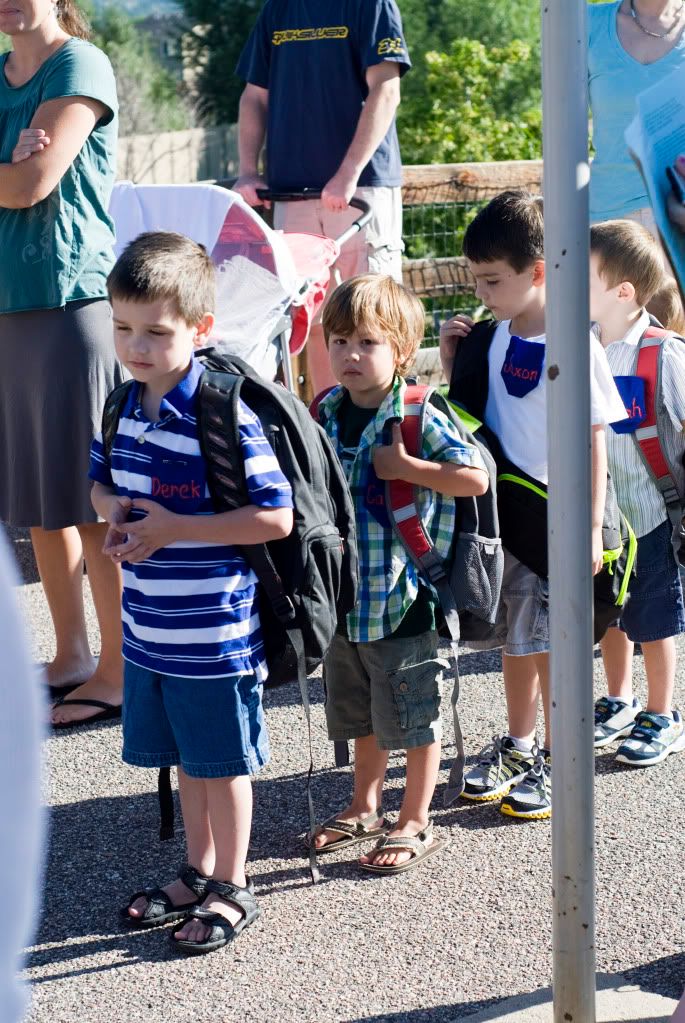 And heading on in...he hand picked his backpack and is quite proud of it. Poppi said if he got tired he could climb in for a nap. :)