Saturday, October 30, 2010
Took some portraits of our boys the other day...check it out... :)
SugarBowl Photography

Posted by

Melissa
at 6:14 PM
1 comment:

Sunday, October 24, 2010
I LOVE LOVE LOVE fall! I love the colors in the trees, the crisp air, the chili for dinner, all of the fun fall/holiday things...I just love it!! Each year we try to go to a pumpkin patch to get pumpkins, and this year, I discovered Berry Patch Farm. Coolest farm ever! Think like the Roloff farm. Beautiful and lots to do, and even pick your own of whatever is in season! So fun. We headed up there this Saturday, and my mom and dad and Kelsey and Scott joined us. We all deemed it worthy of a repeat for next year. Can't wait to make this a tradition worth repeating! Here is a play by play. :)
When we got there, there were all sorts of places worthy of picture taking, so we jumped right in!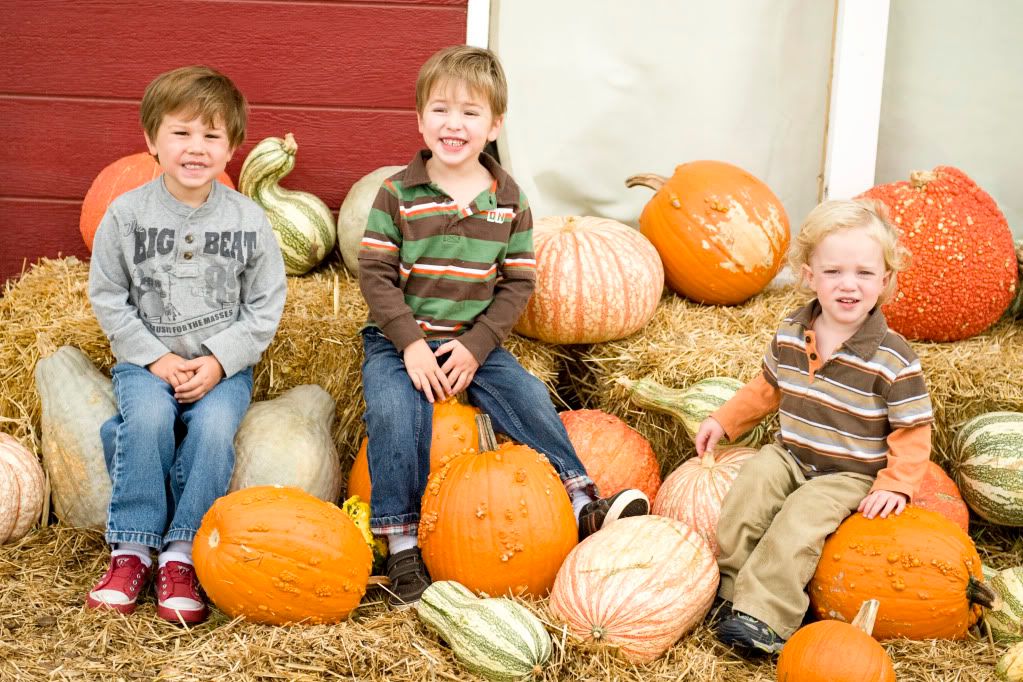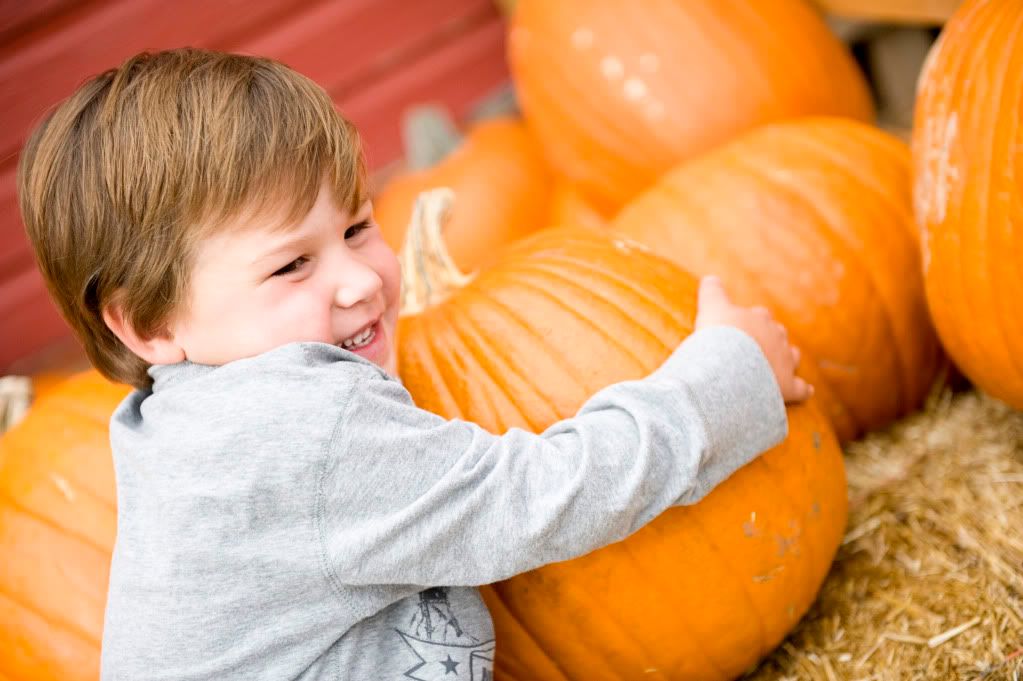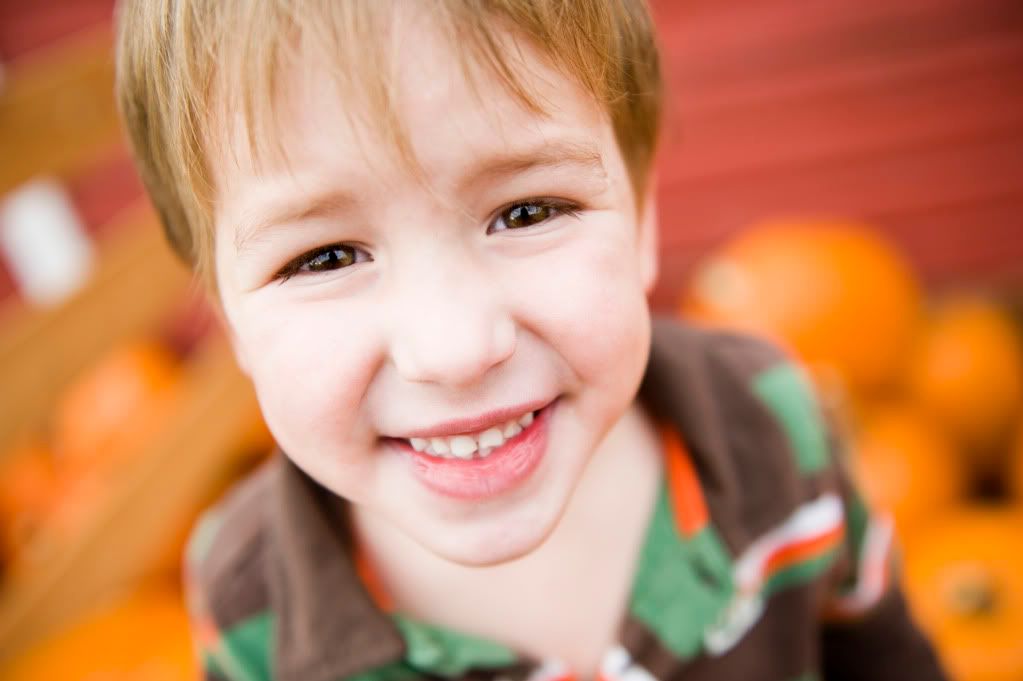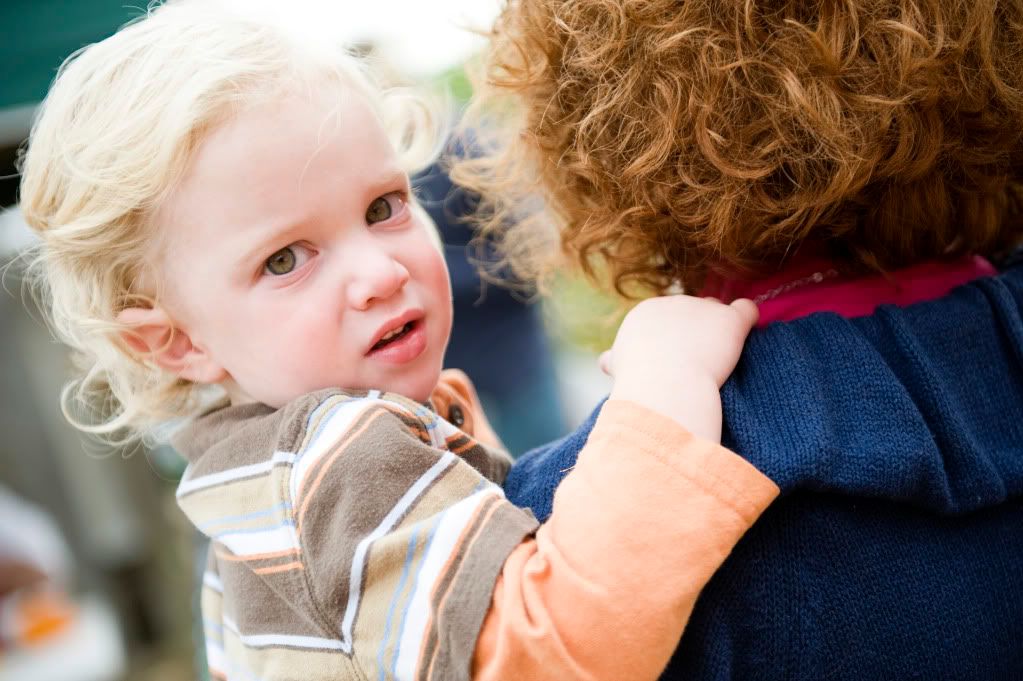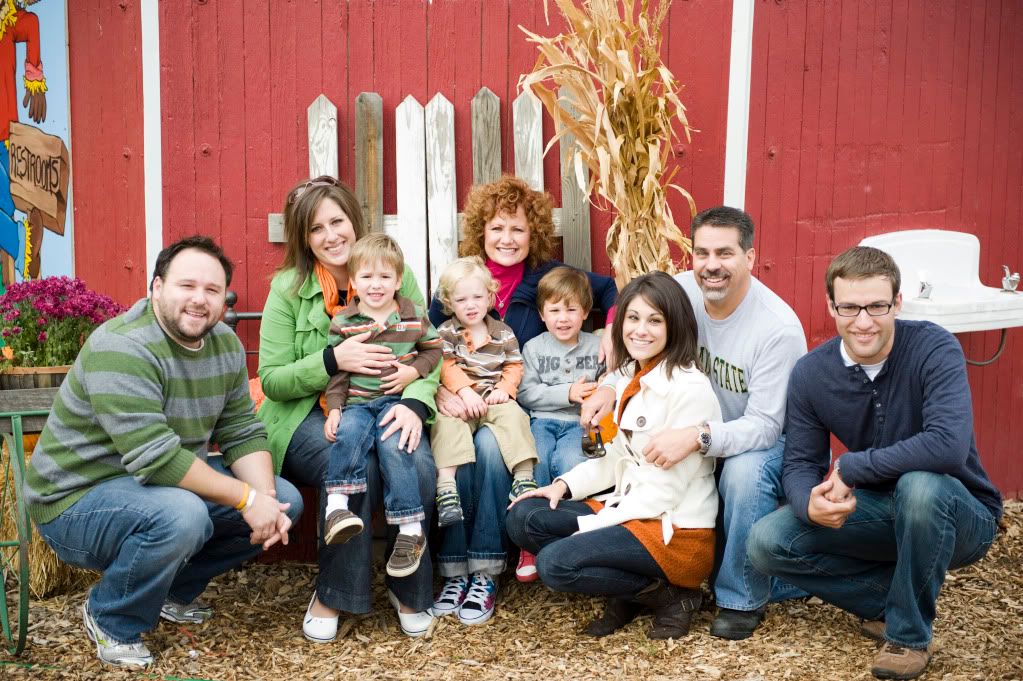 Caleb had a good time too. :)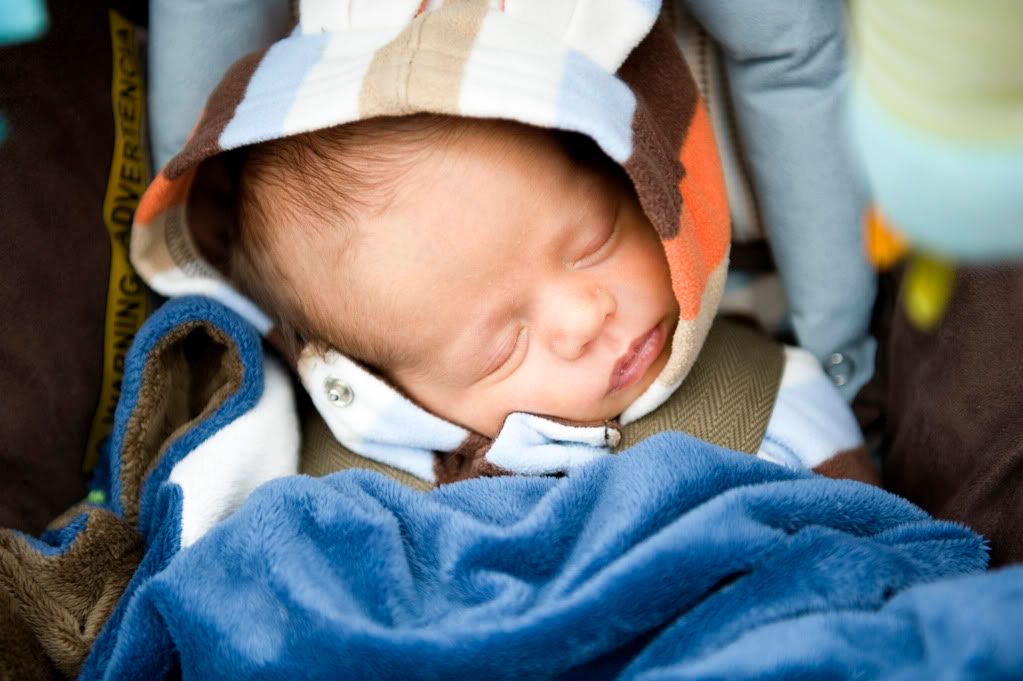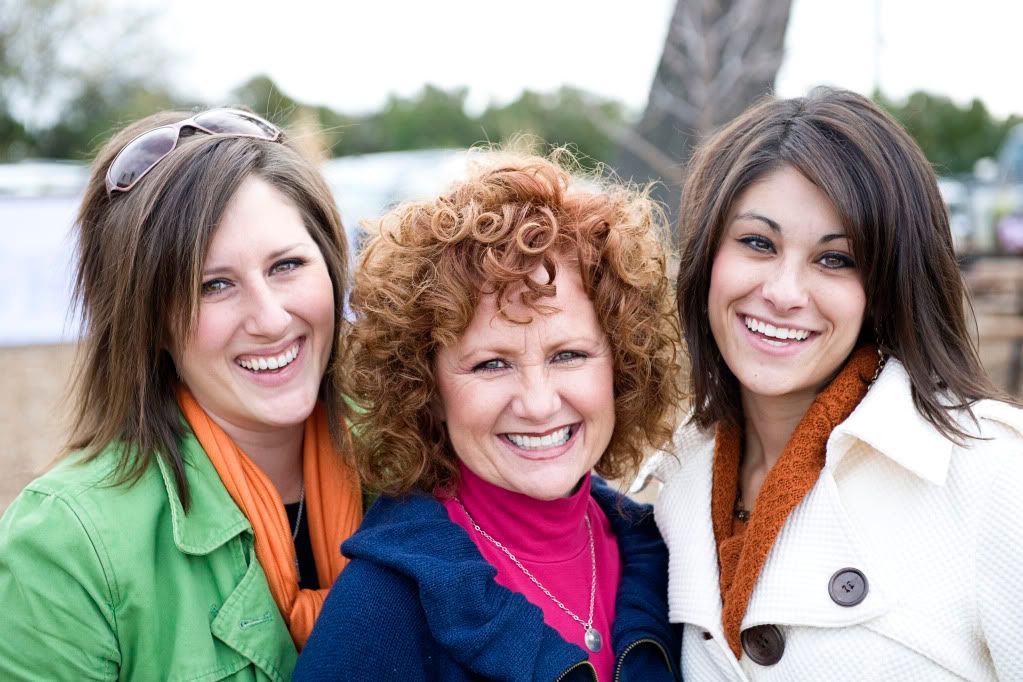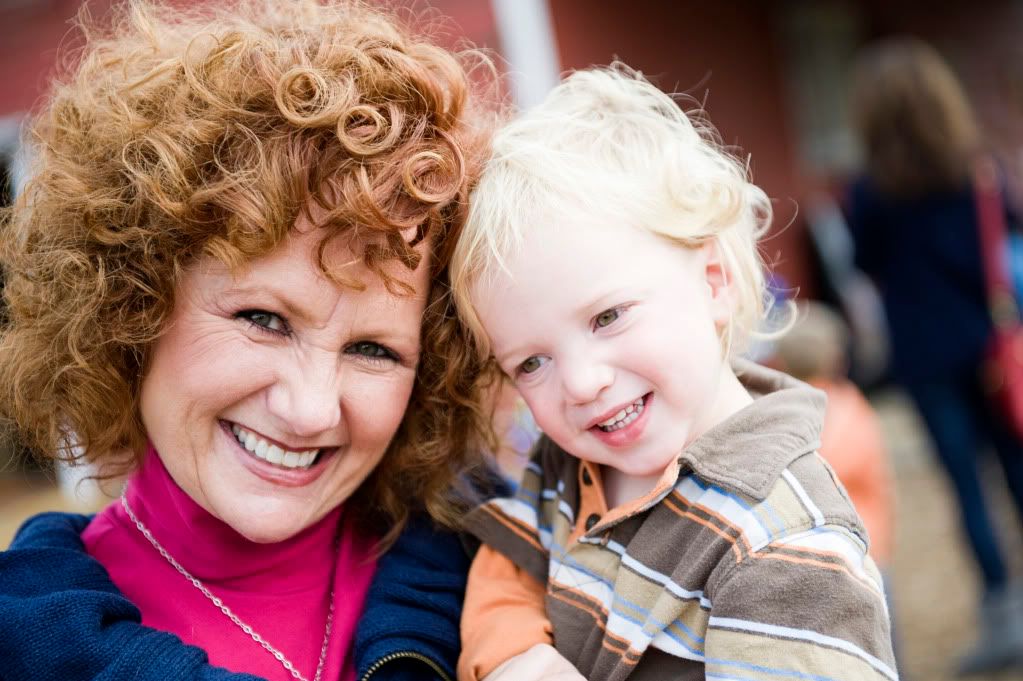 In their barn they have all sorts of produce and things that have been made from the produce on the farm. They also had animals that were around the property, one of which was the HUGEST pig any of us had ever seen! The boys loved getting to take a few swings at a pinata that they had in honor of Halloween, and we all had a good time watching.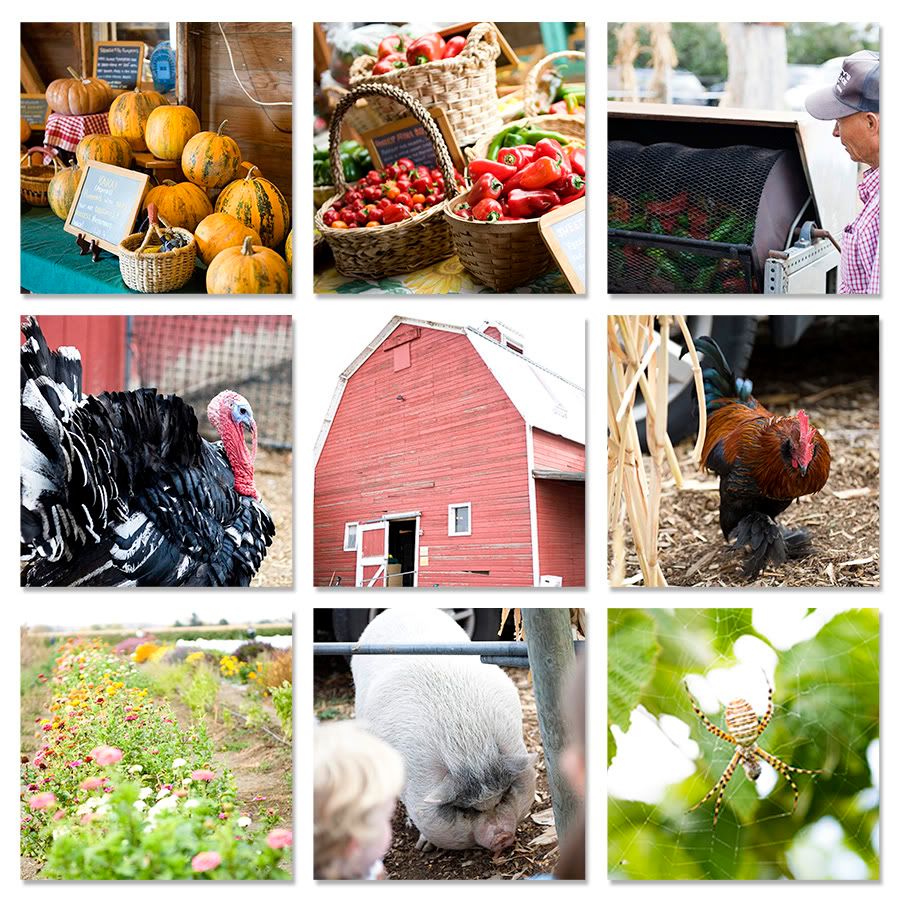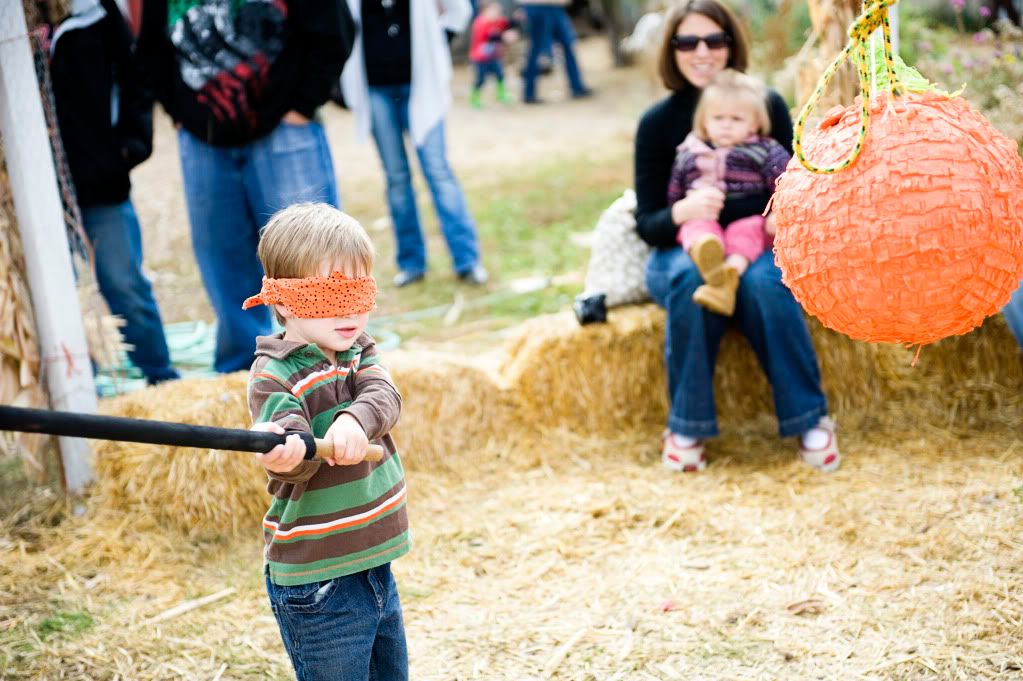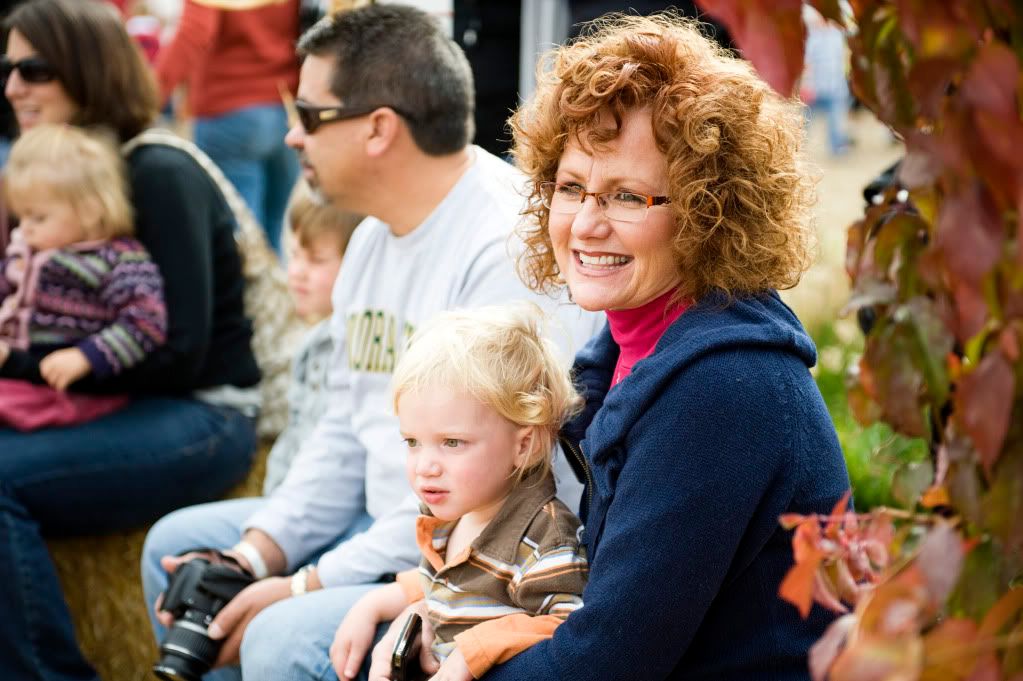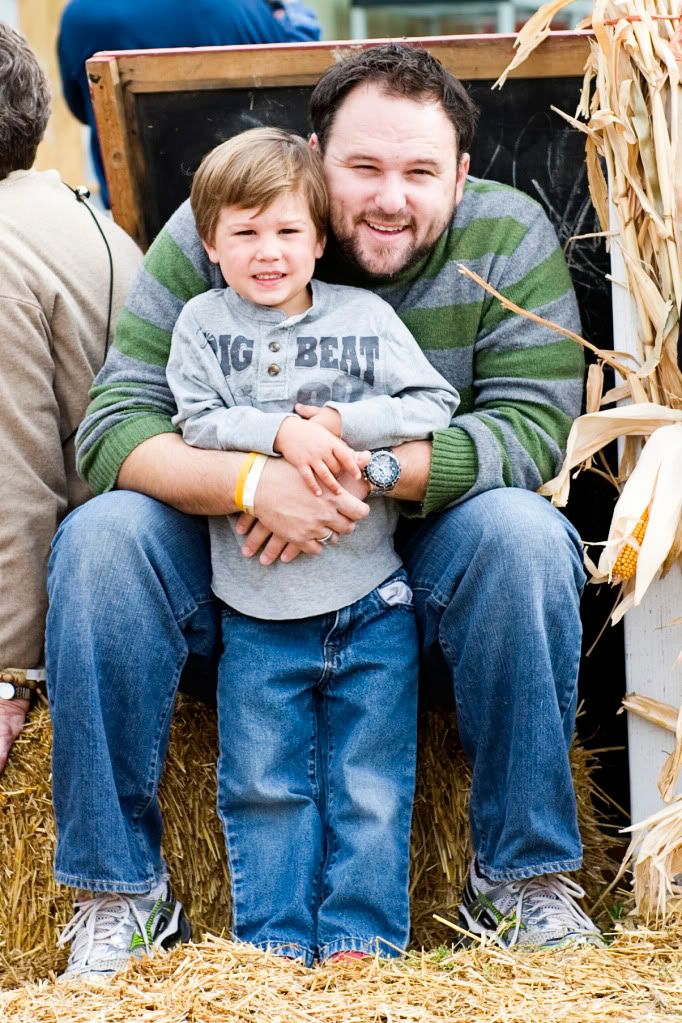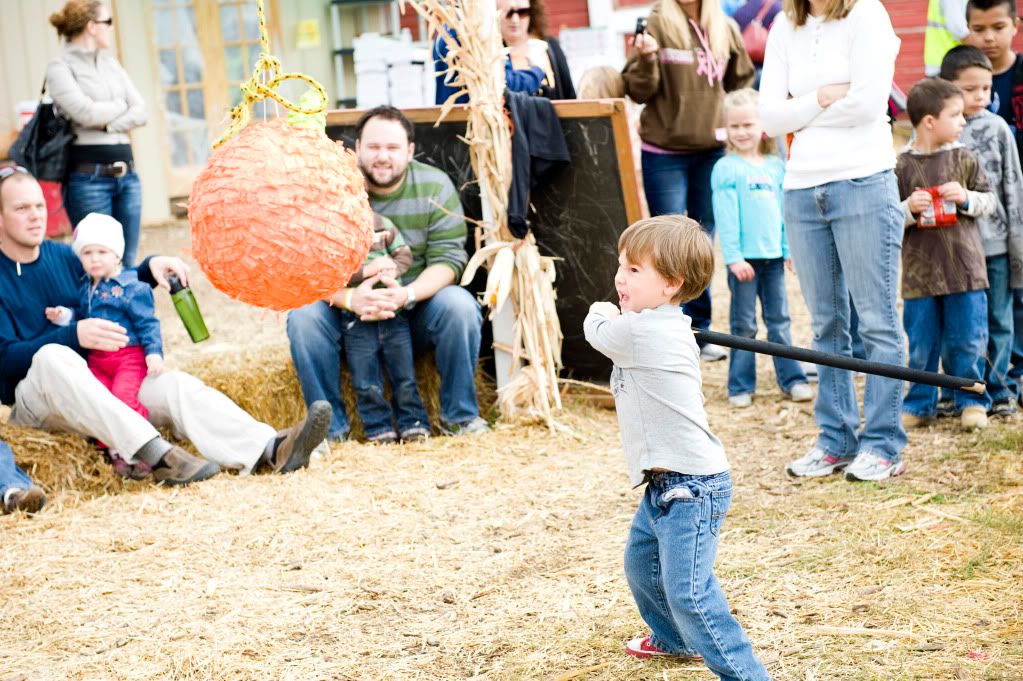 Then we took a hayride out to a field of pumpkins and a hay maze for the kids.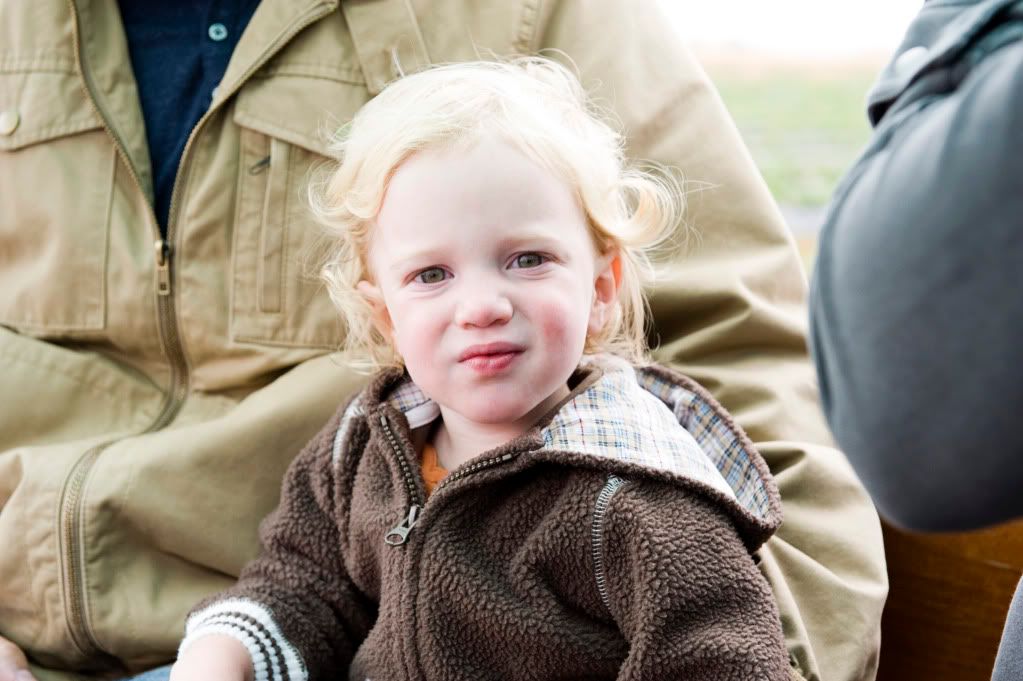 The breeze was a little cold when the hayride got moving :)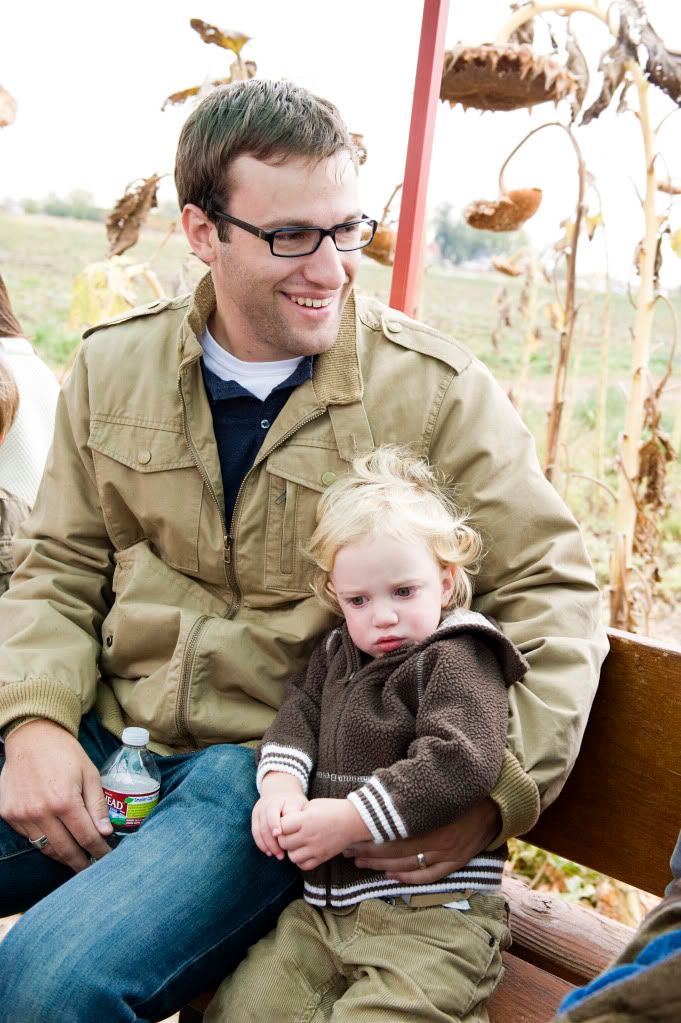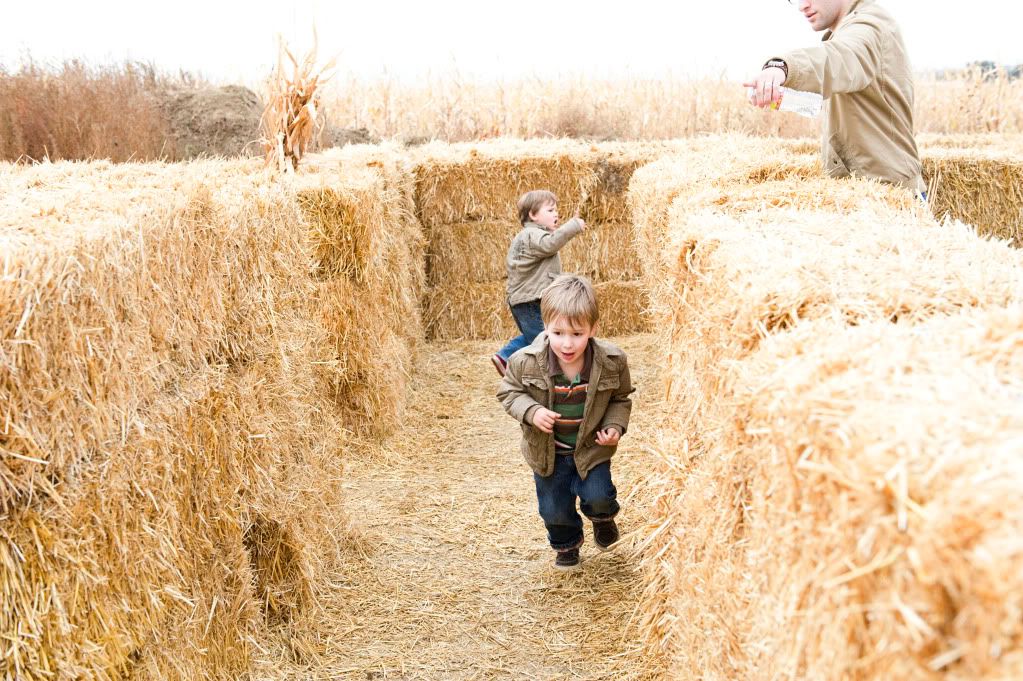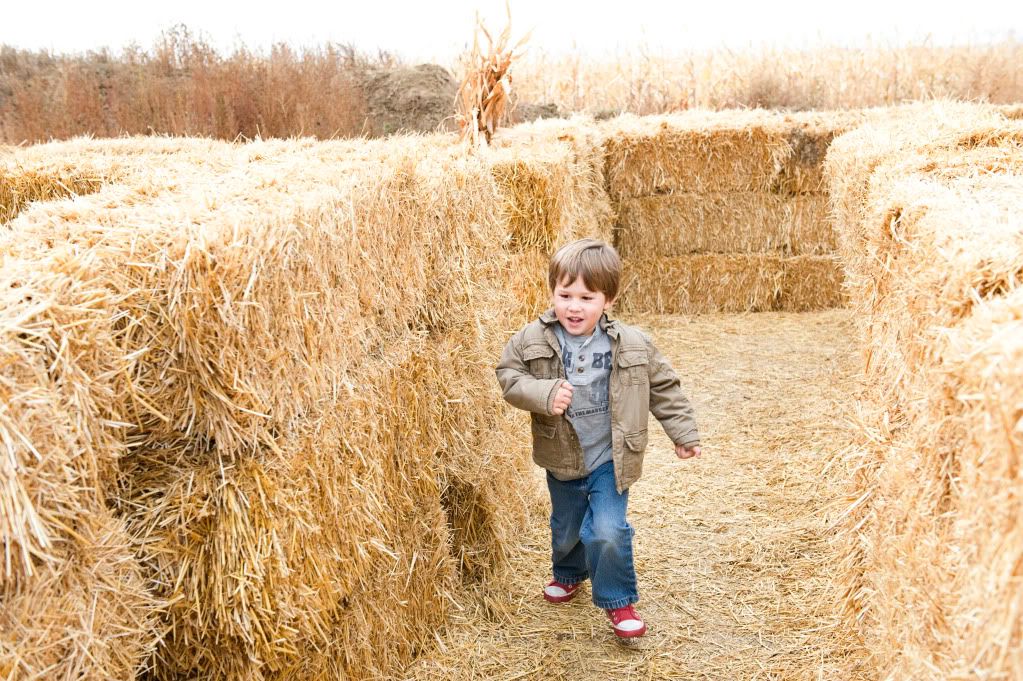 Cary found a grasshopper, and Carter seemed to think it was pretty cool.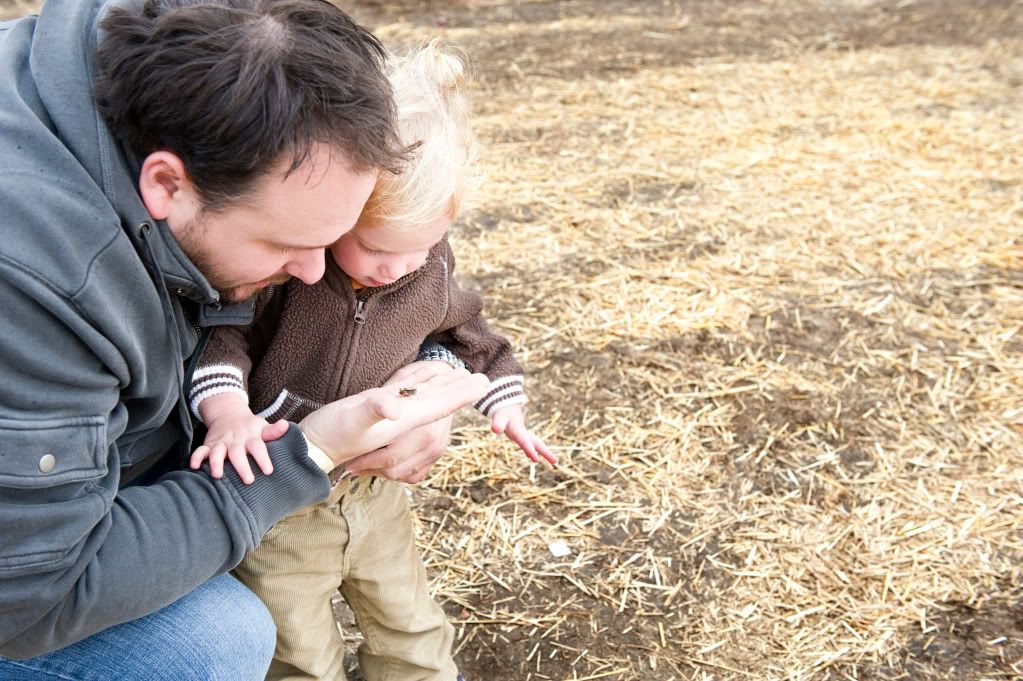 Caleb did show us his eyes every once in a while. :)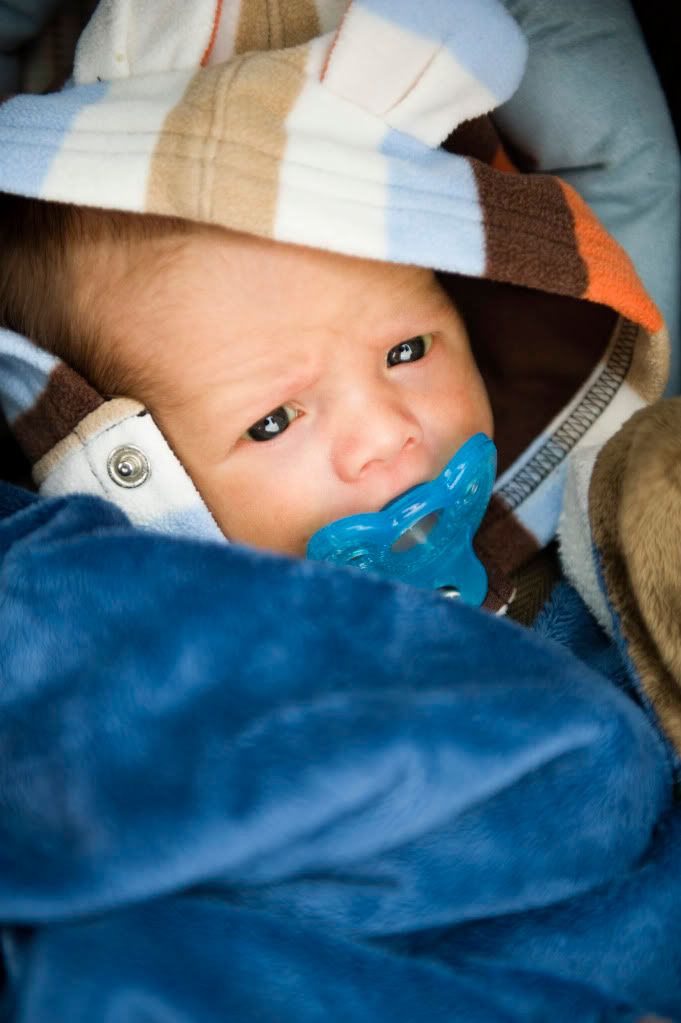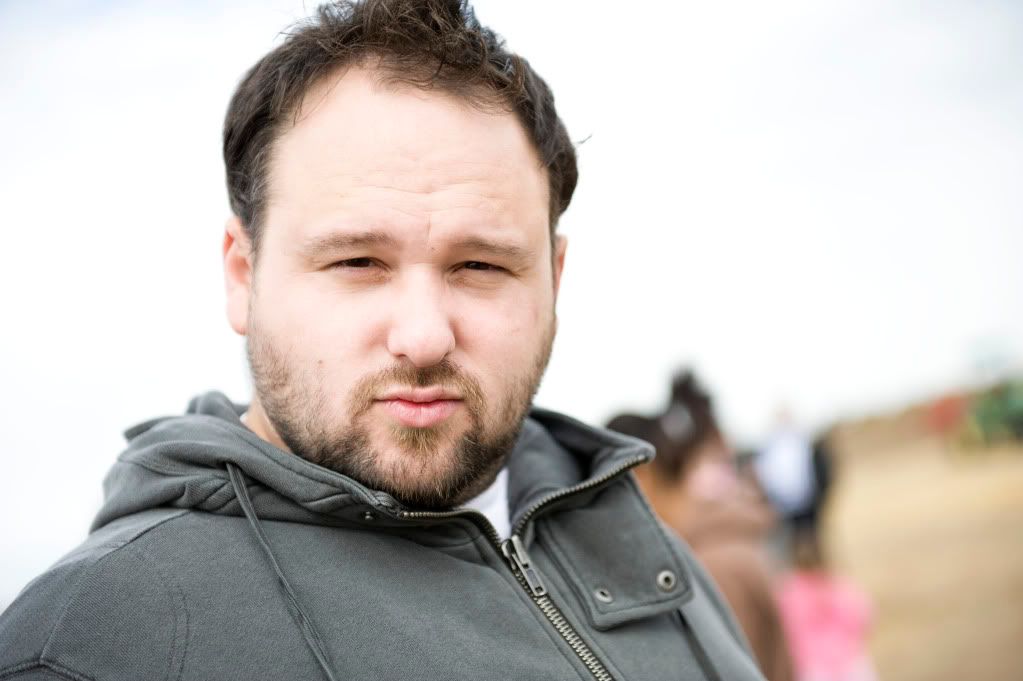 We rounded out our time on the farm picking raspberries that are so ripe, and so, so good!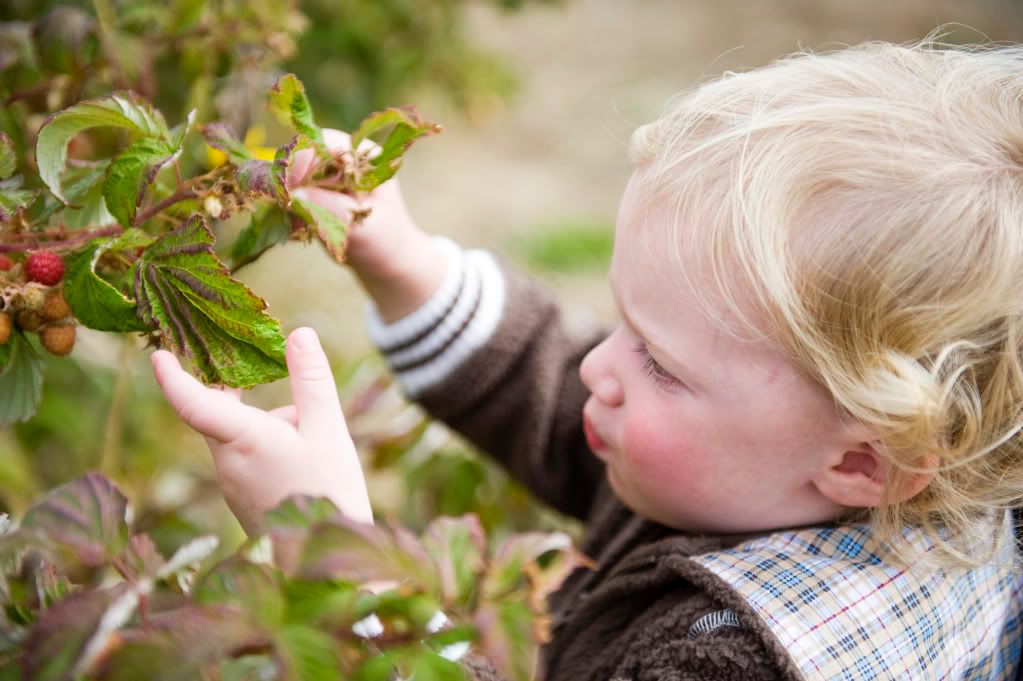 Carter ate about 3 times what he saved. :)
And he would donate to someone's carton every once in a while.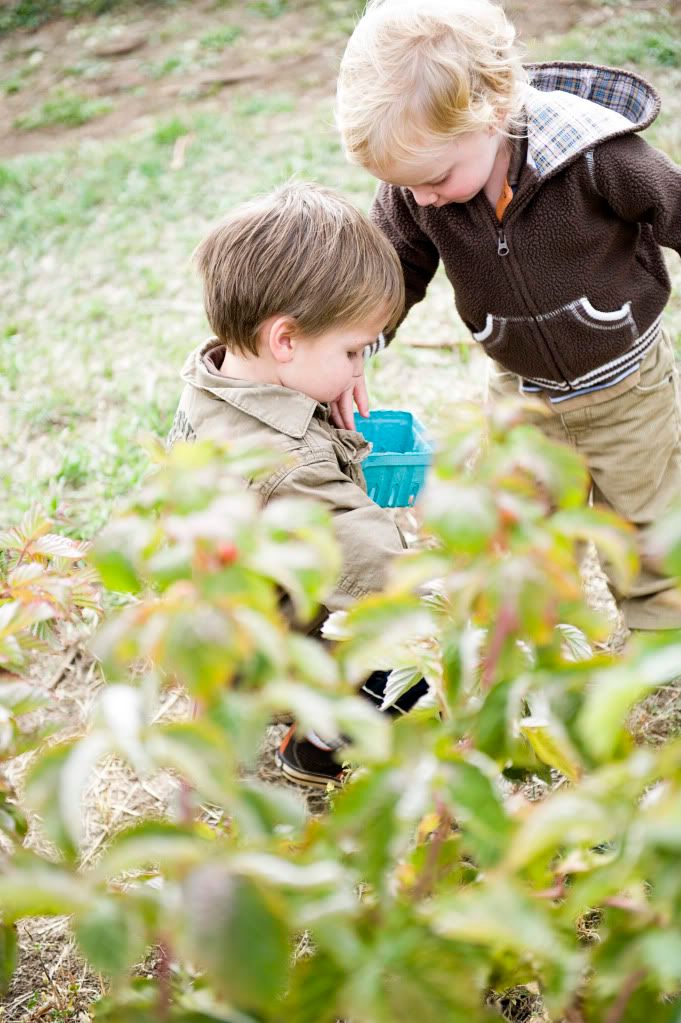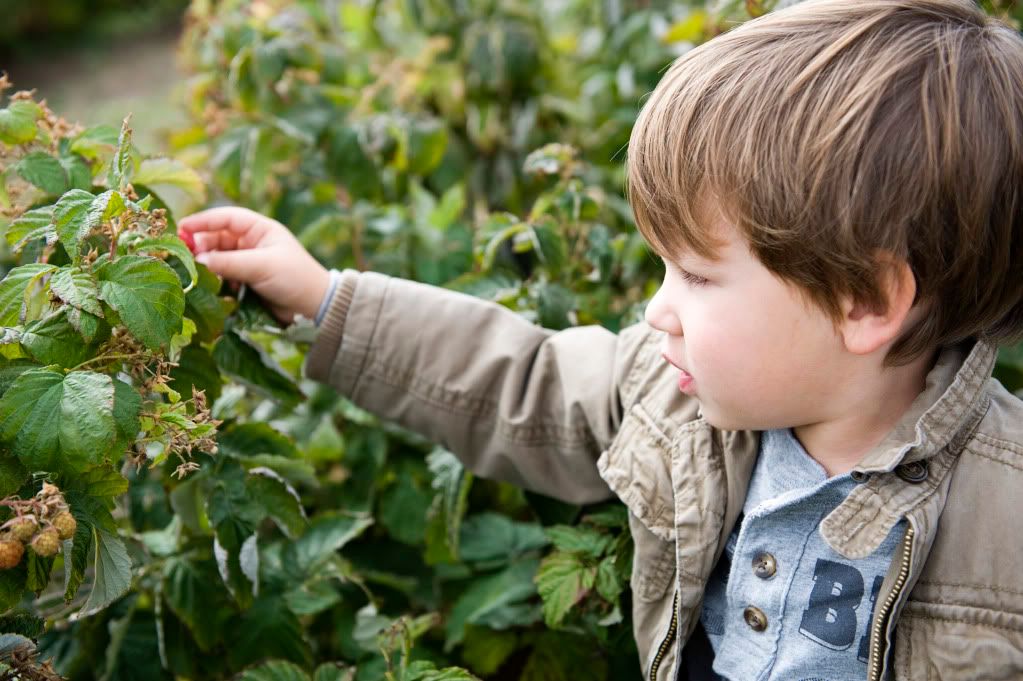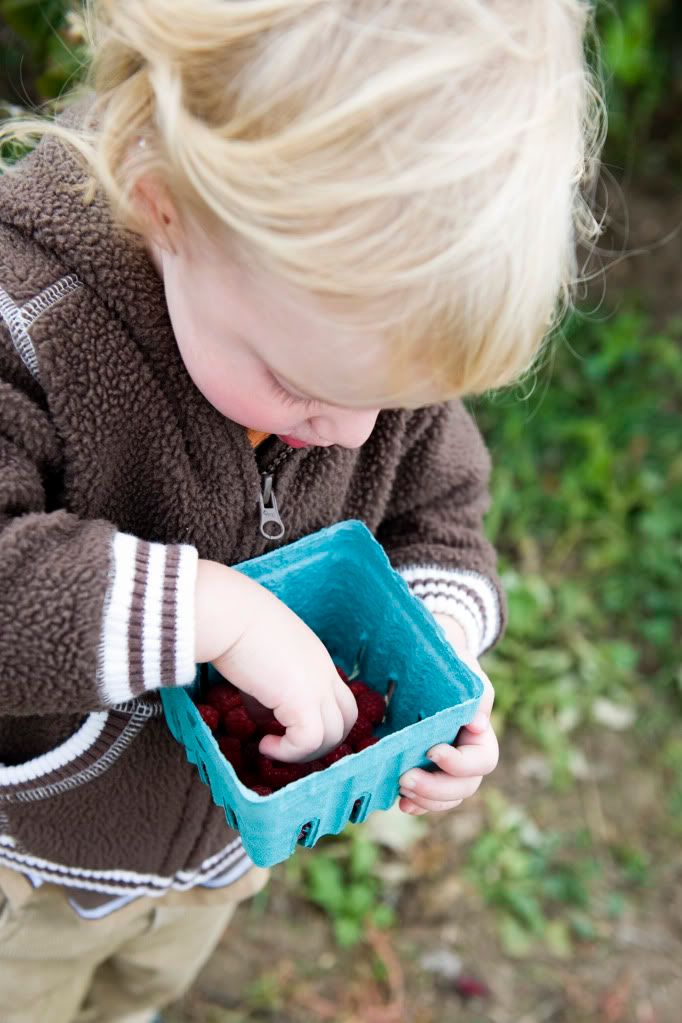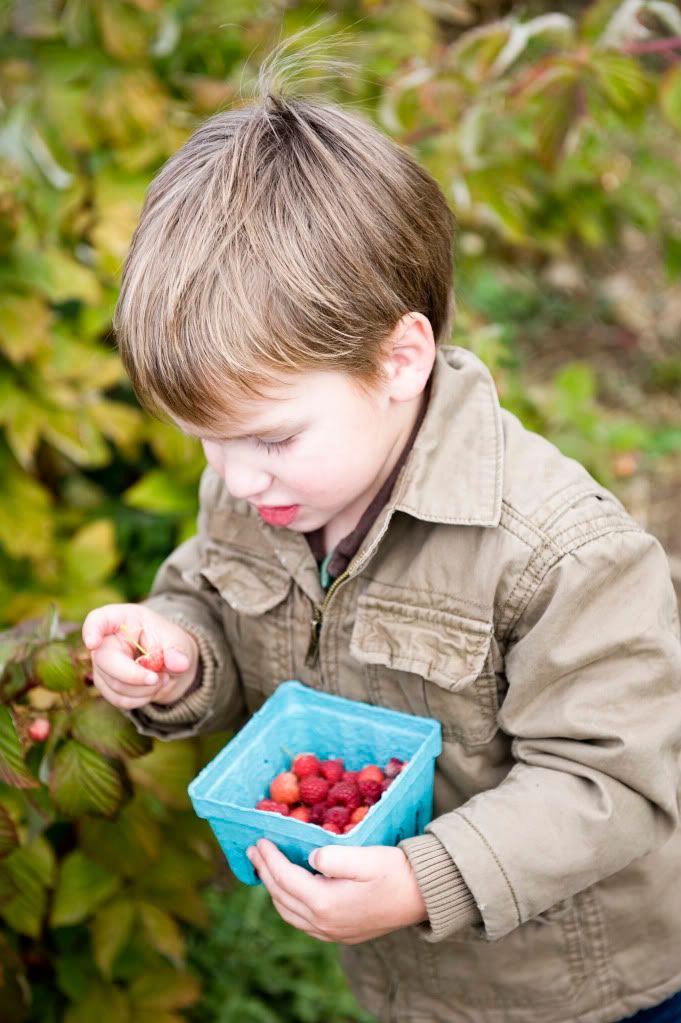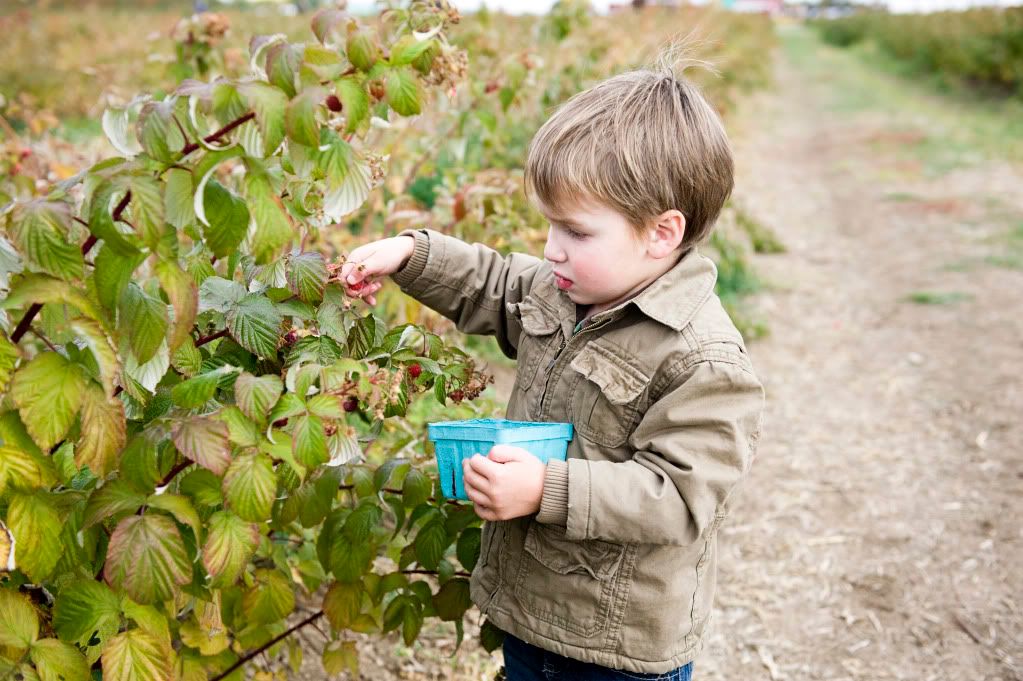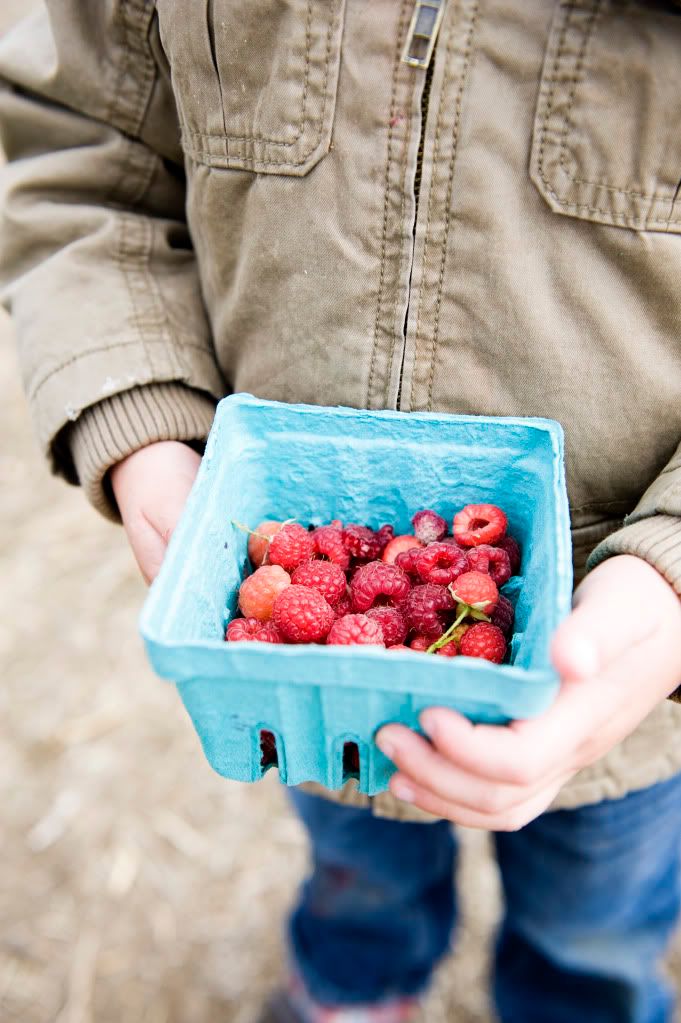 It was so much fun, I'm going to be watching their website for what's available for harvest throughout next year. Awesome, awesome day!!
Posted by

Melissa
at 8:19 PM
1 comment:

Thursday, October 21, 2010
Alternately titled "Around Here"
We have lots of this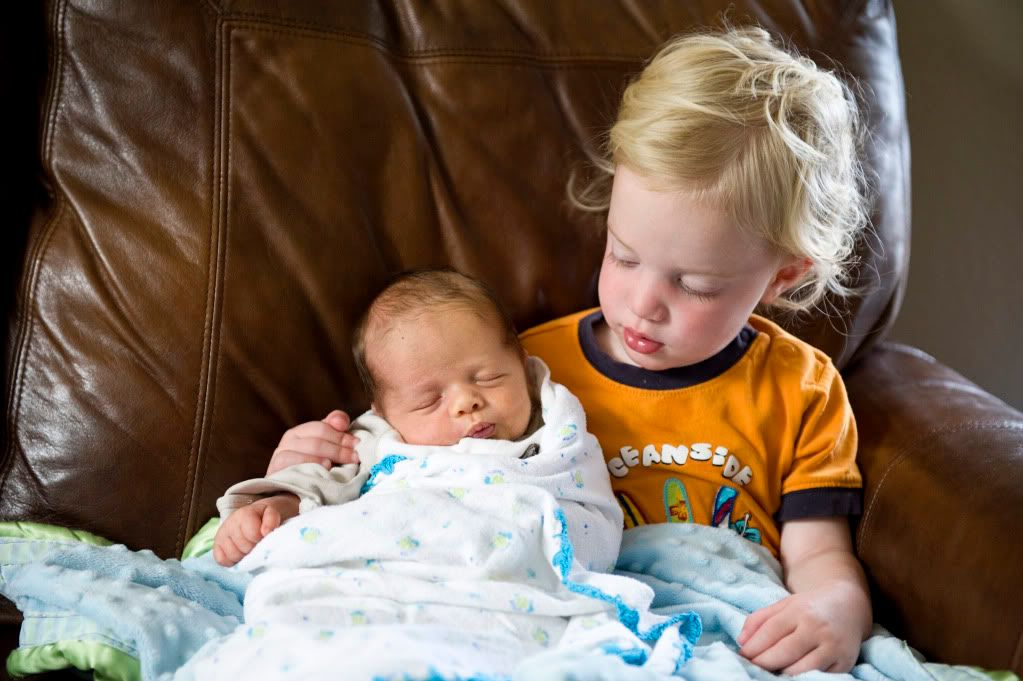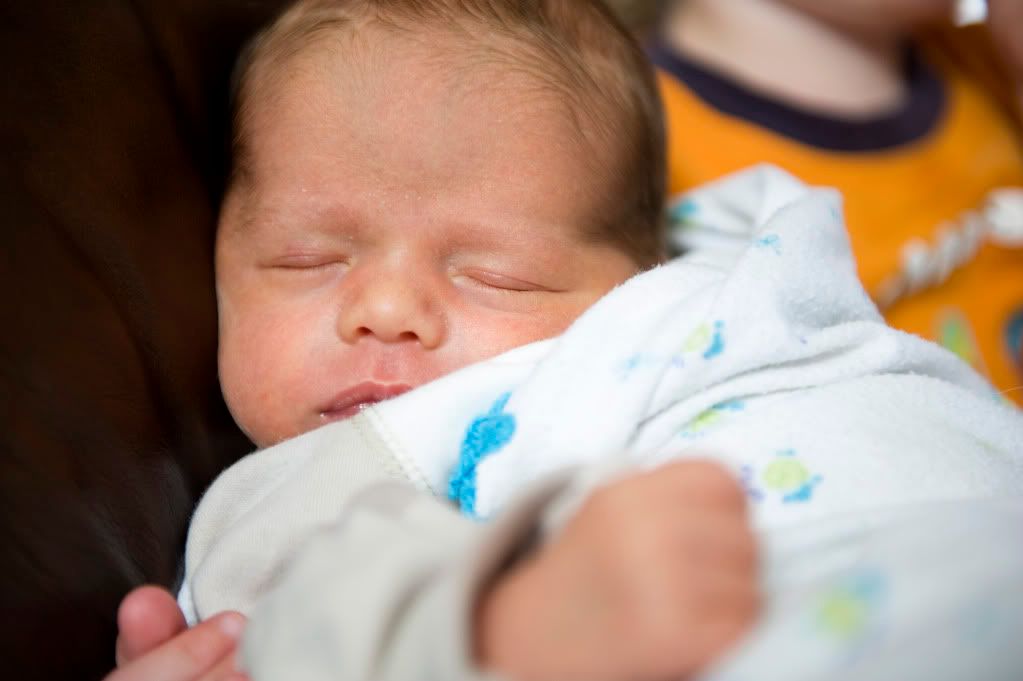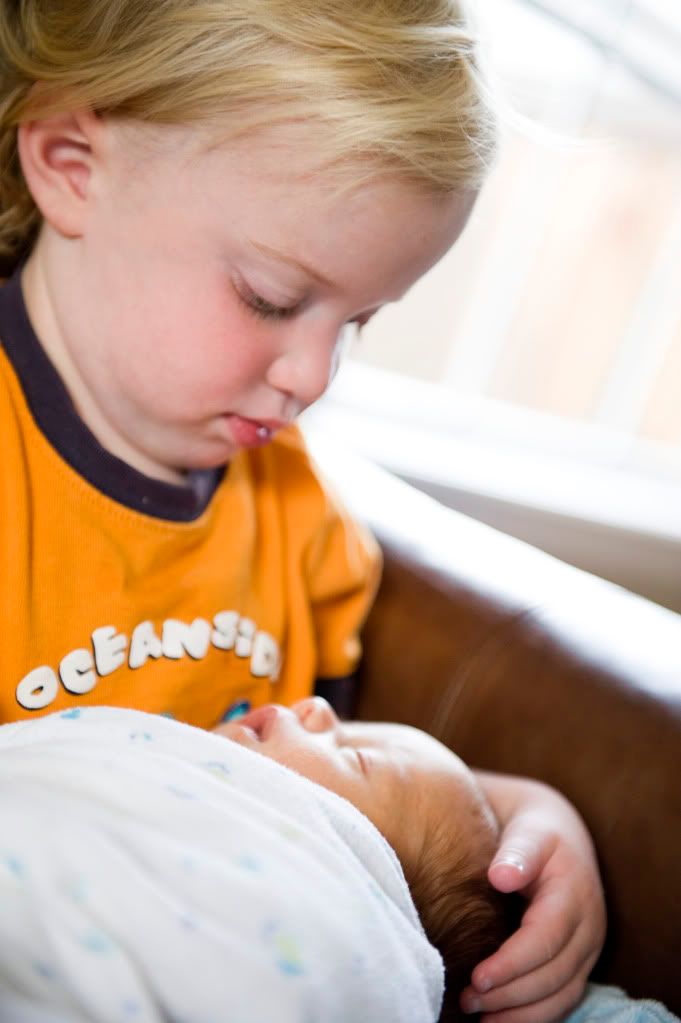 Some fits now and then: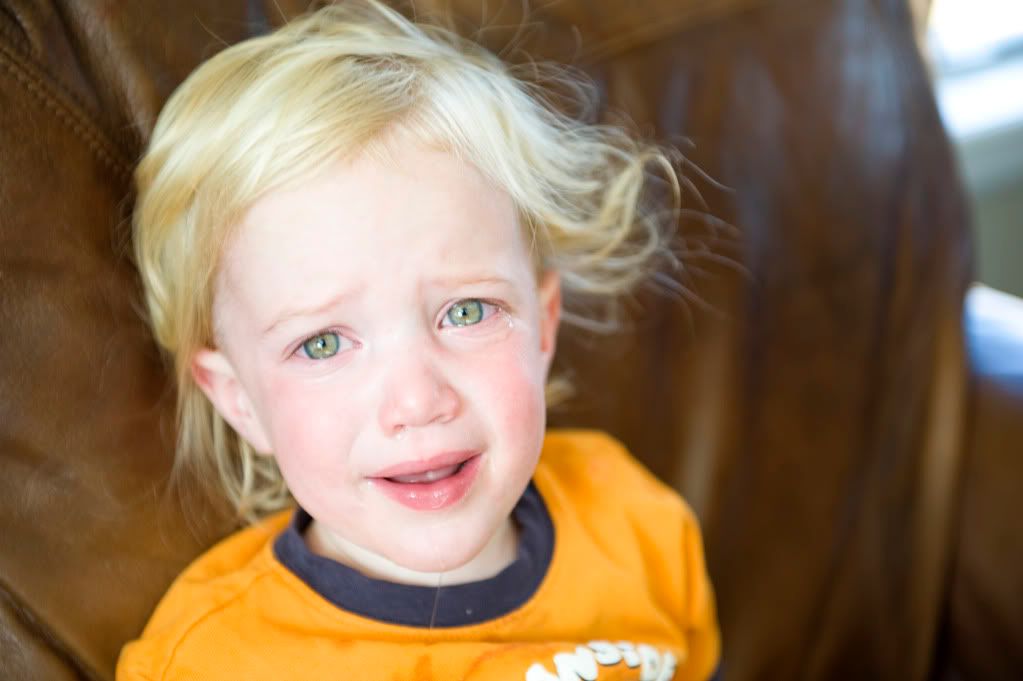 Some 2 year old sillyness: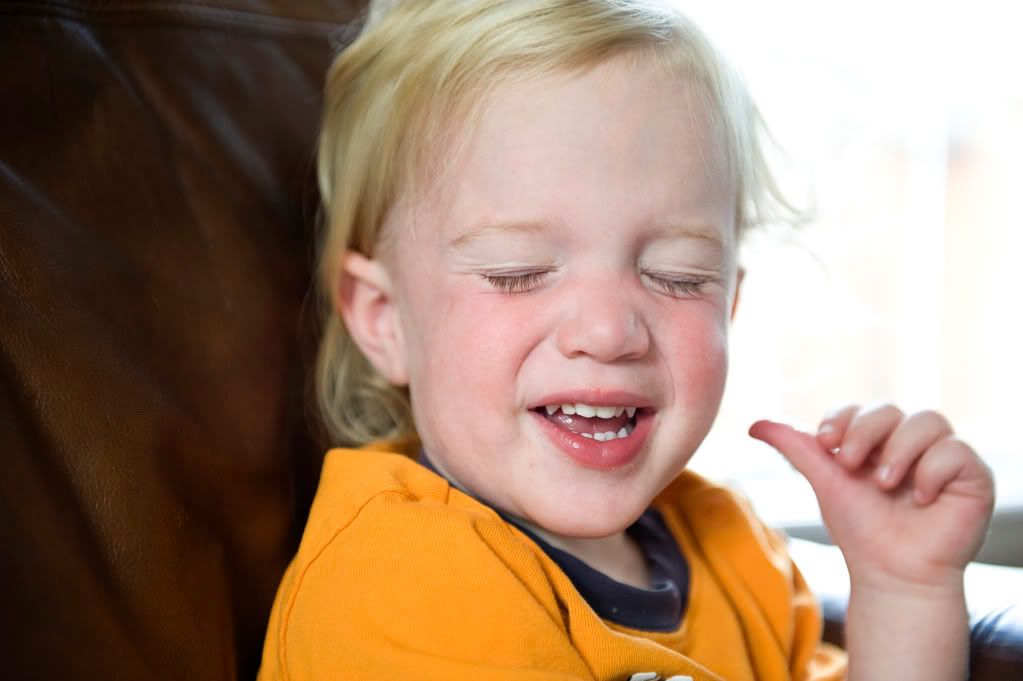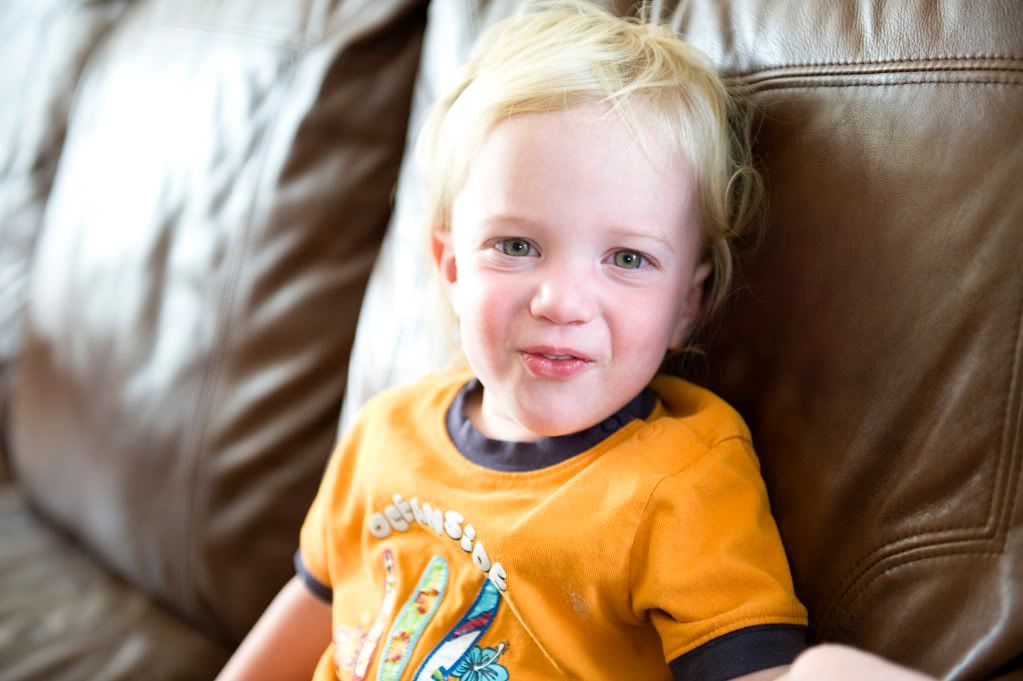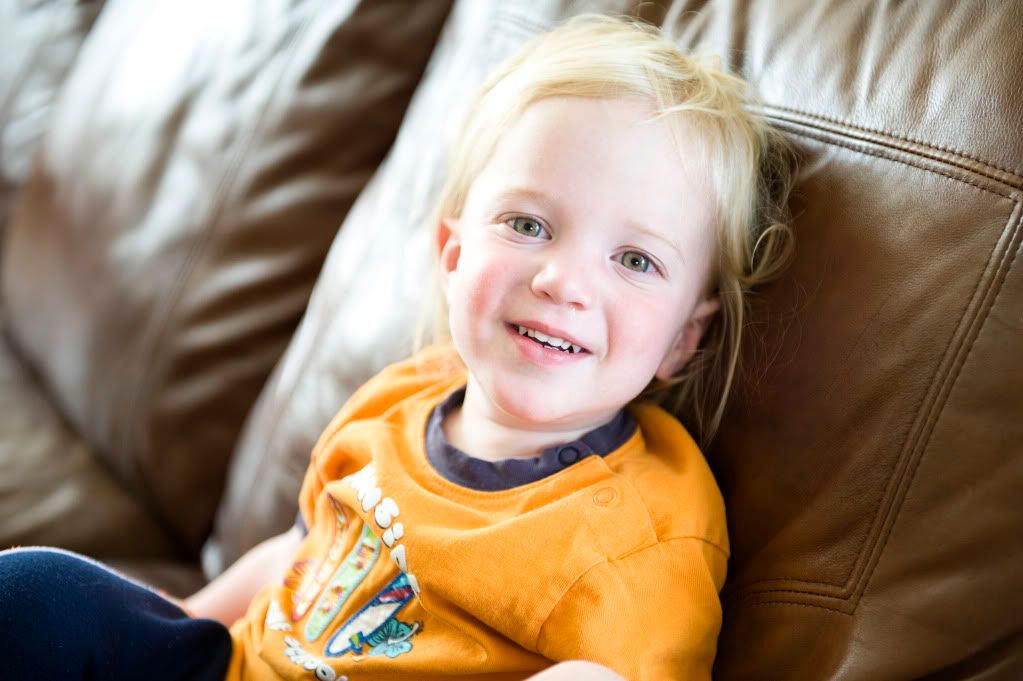 Just a bit of newborn awake time,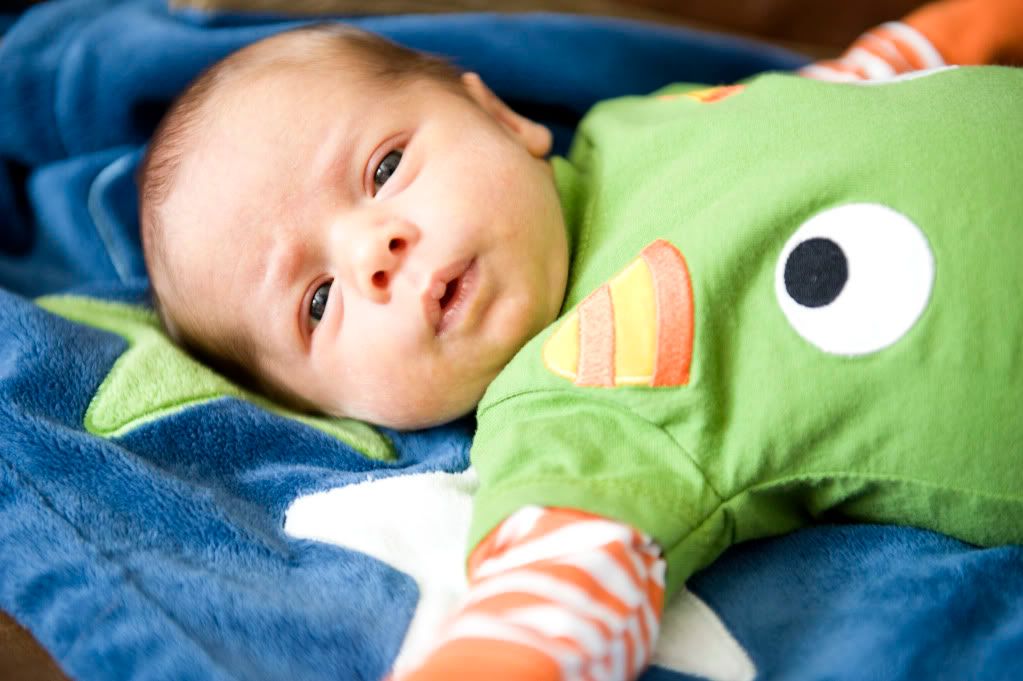 A whole lot of newborn sleepiness,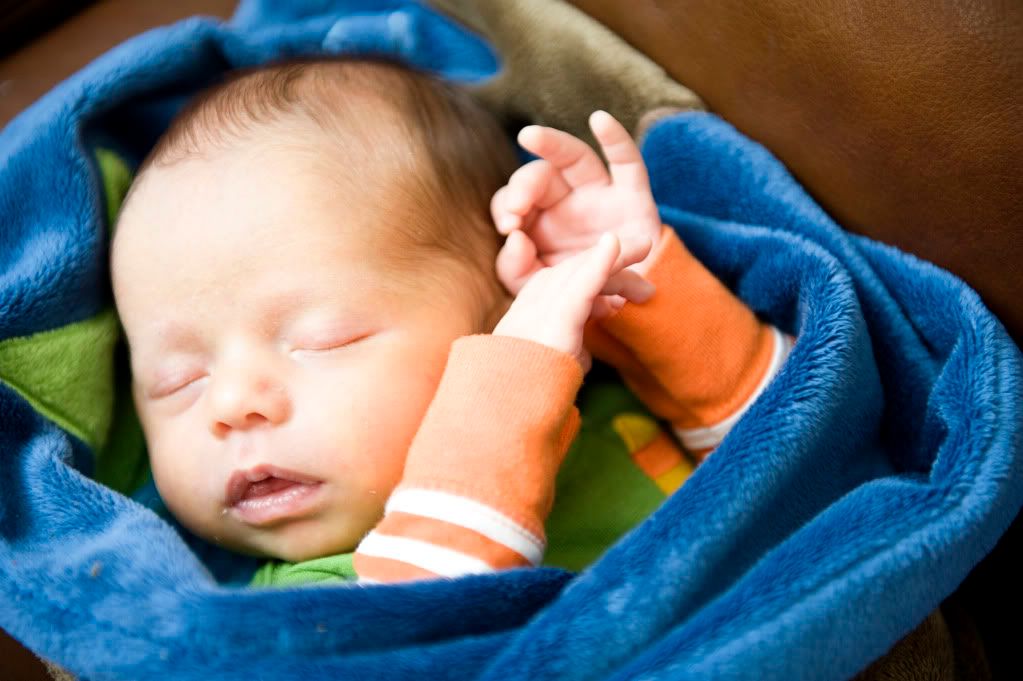 Some 3 year old knock-knock jokes,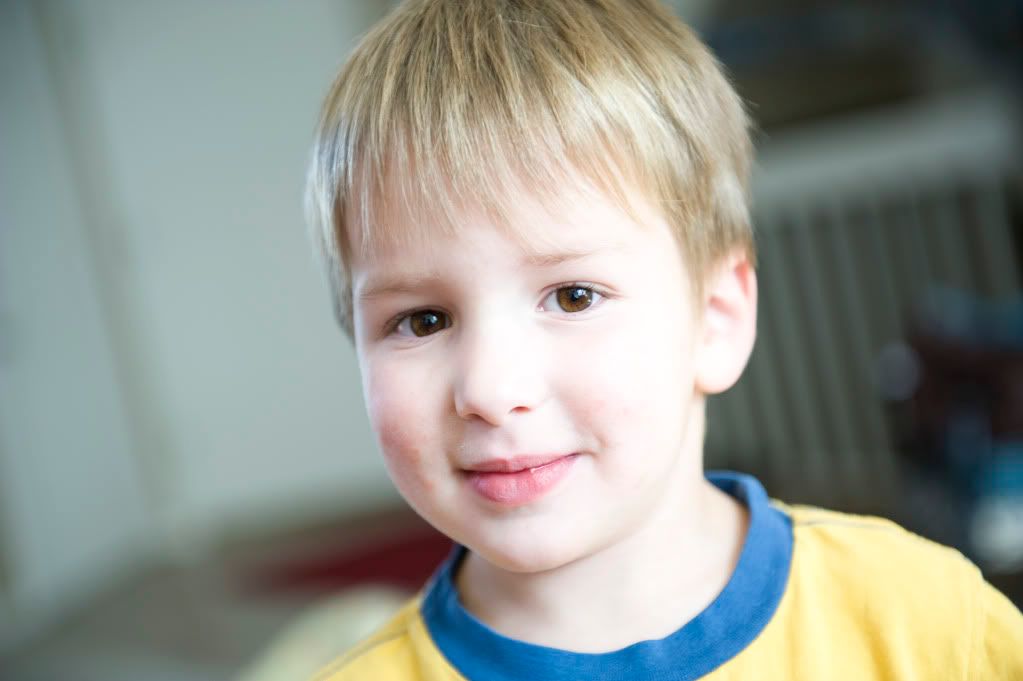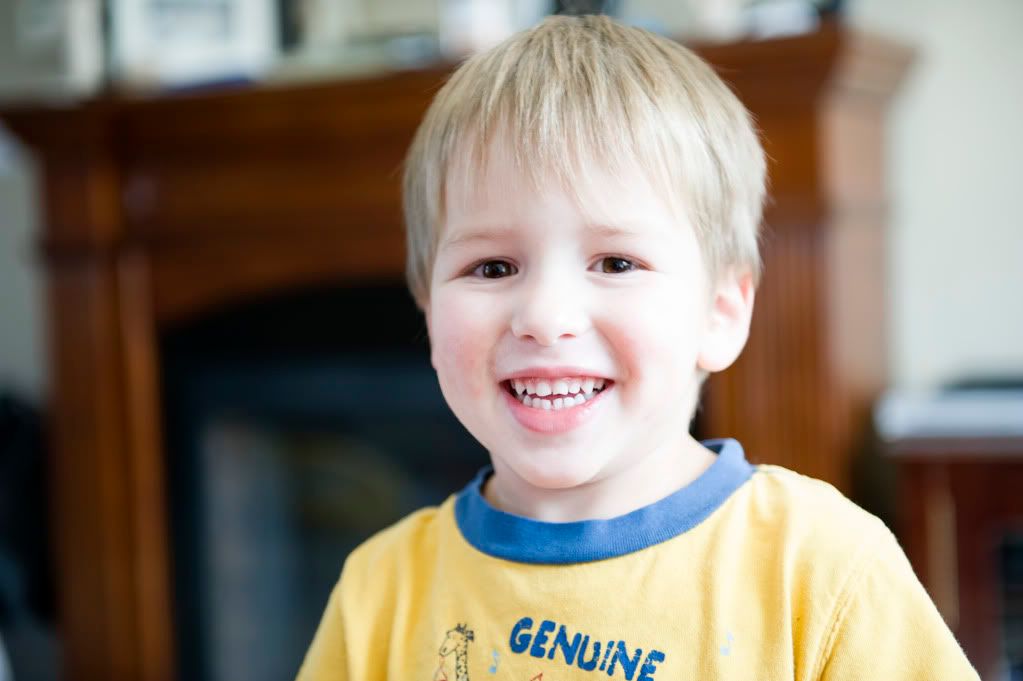 More fits,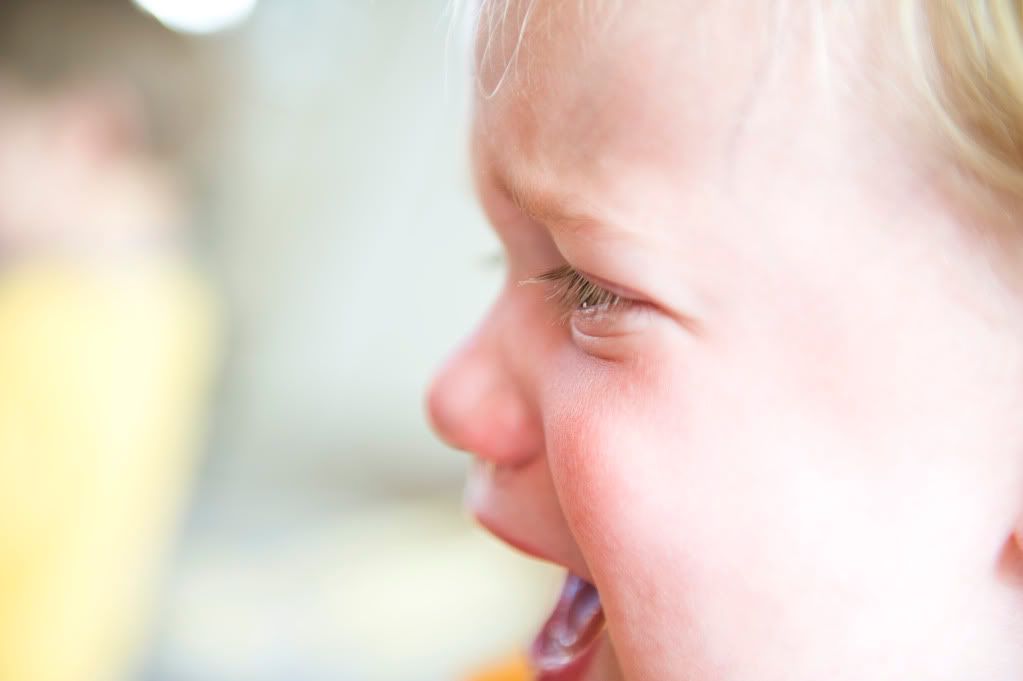 Some 5 year old strangeness,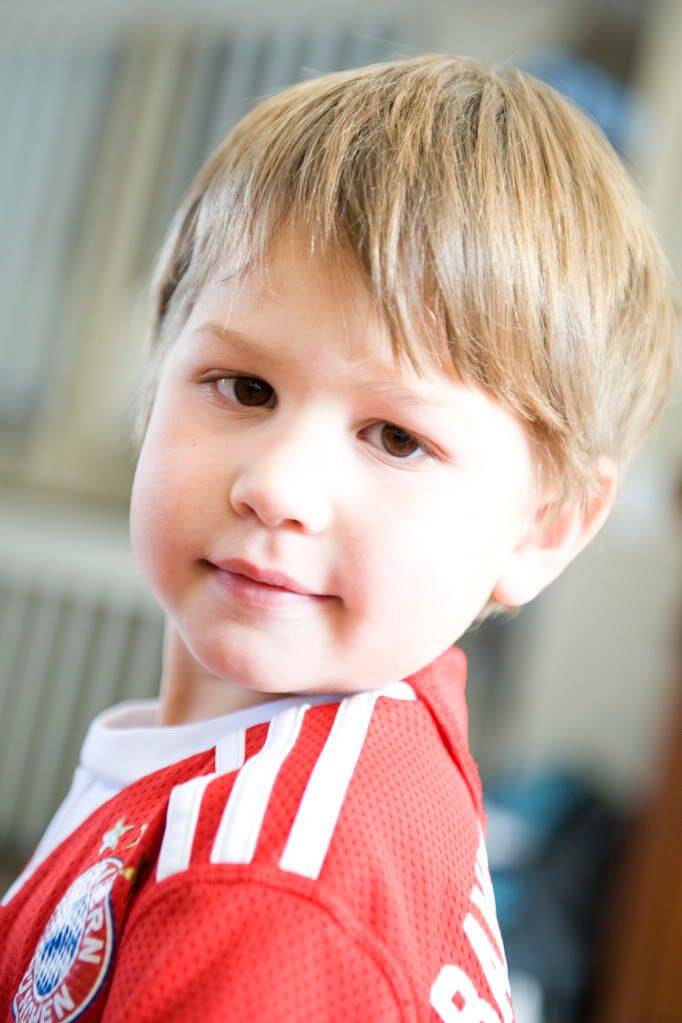 And the very best buddies.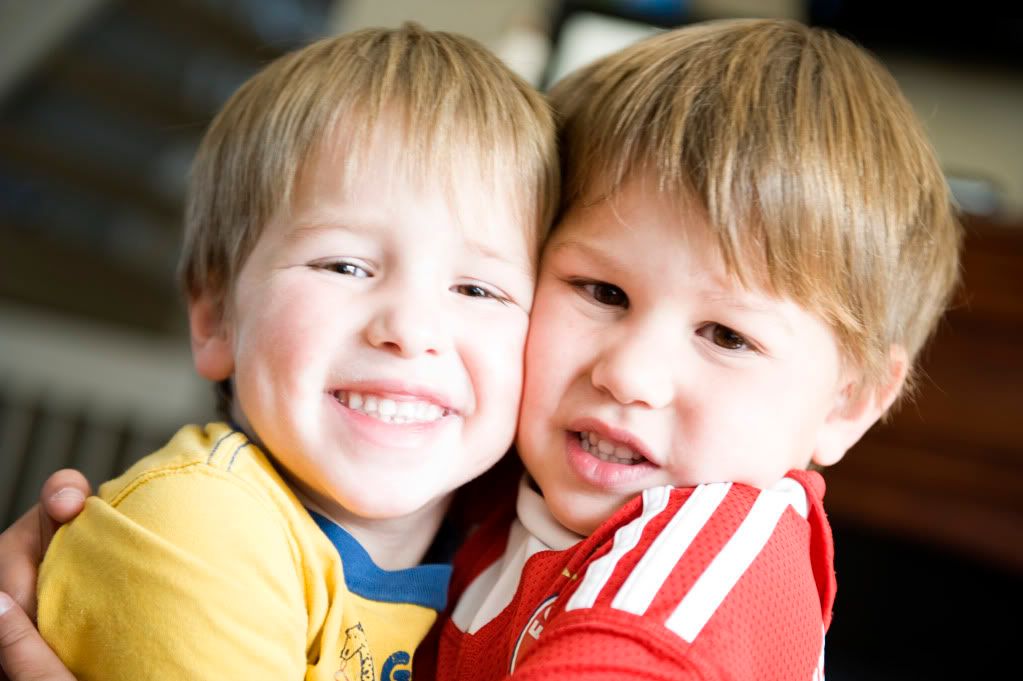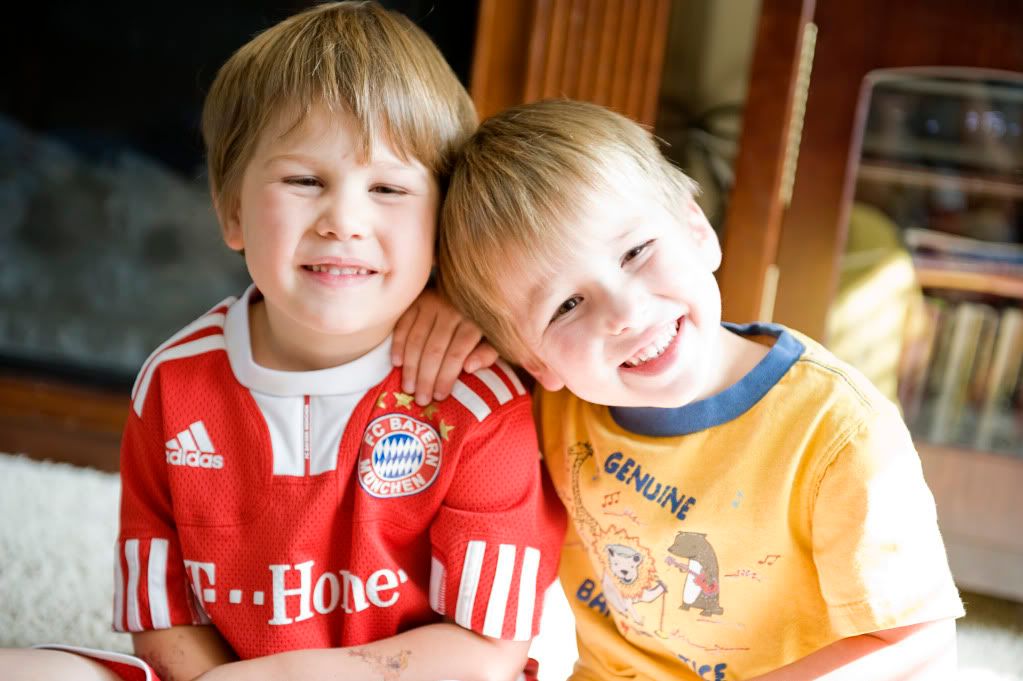 Posted by

Melissa
at 3:17 PM
1 comment: