I've been a little behind on this update. I had been really feeling pretty good, but this week morning sickness is back with a vengence, and I'm even throwing up more often. Yay for me! The babe is doing well though, and had a strong heartbeat at our last check up, so for that I'm thankful...
We've been doing well here otherwise. Easter was a week long event for us. The weekend before Easter, our church hosted a community Easter Egg hunt that was huge. The boys had a great time, and it was a good warm up for Caden, who had no trouble grasping the idea that the eggs go in the basket. It was a super cold morning, but the sun was out, which was better than last year. It was a great day!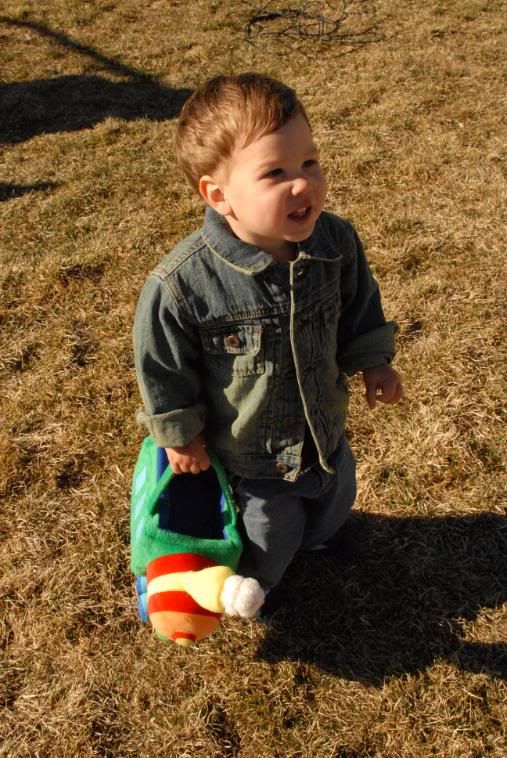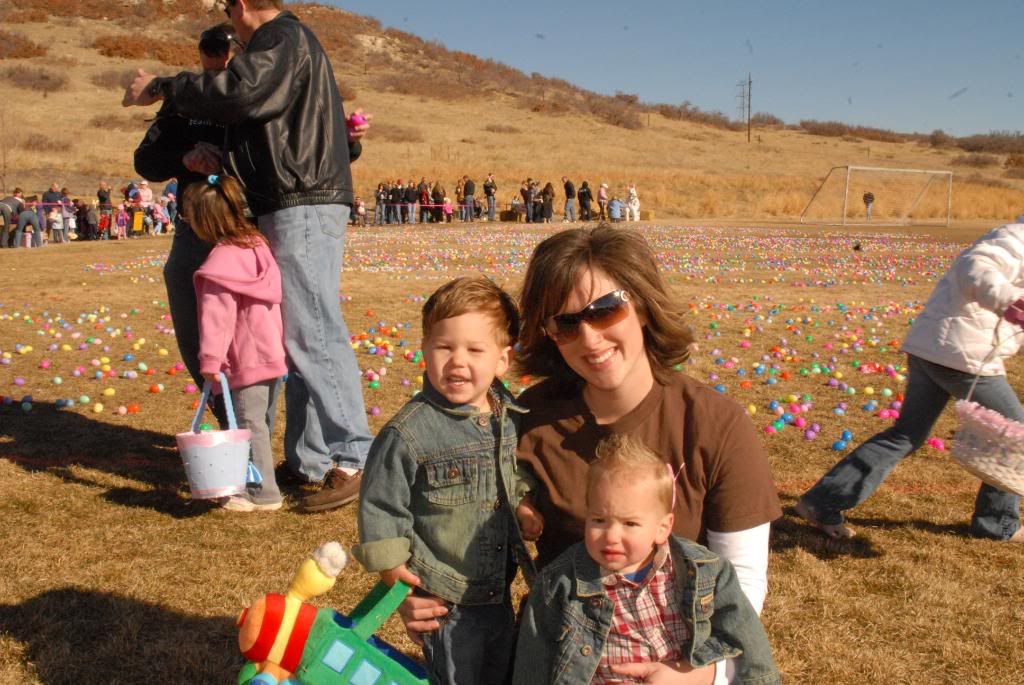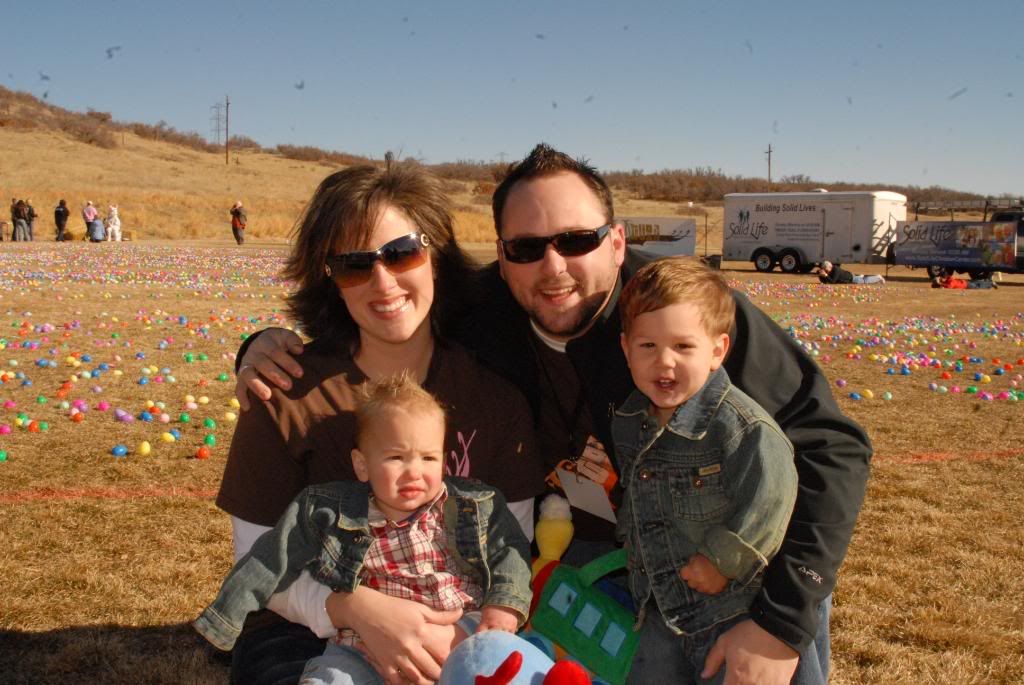 Carson was so patient waiting until the hunt began...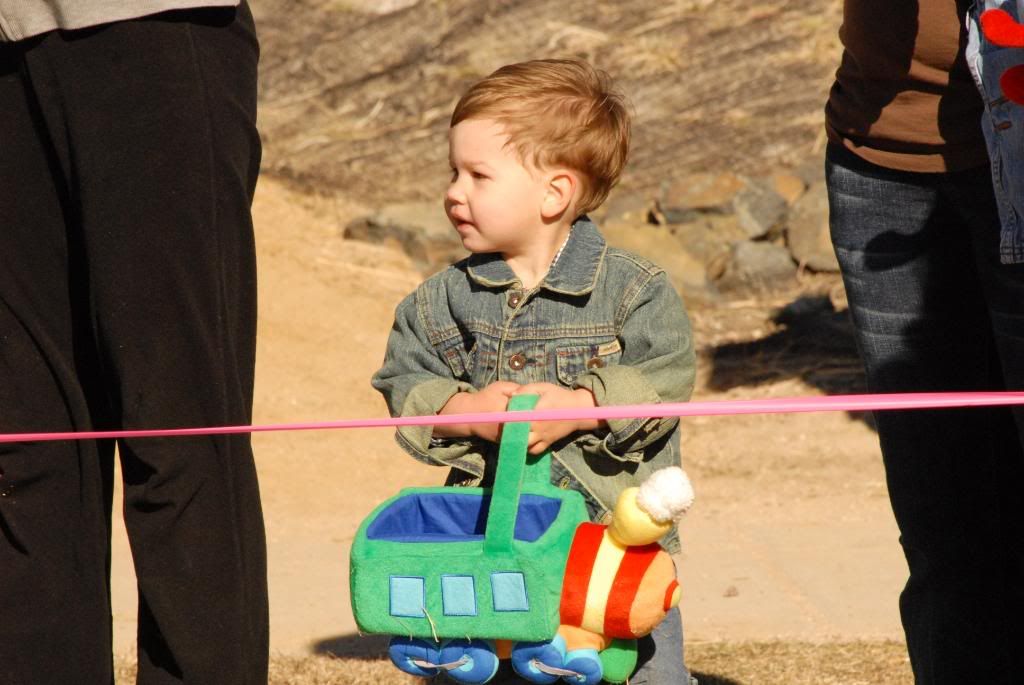 Caden enjoying the park after the egg hunt: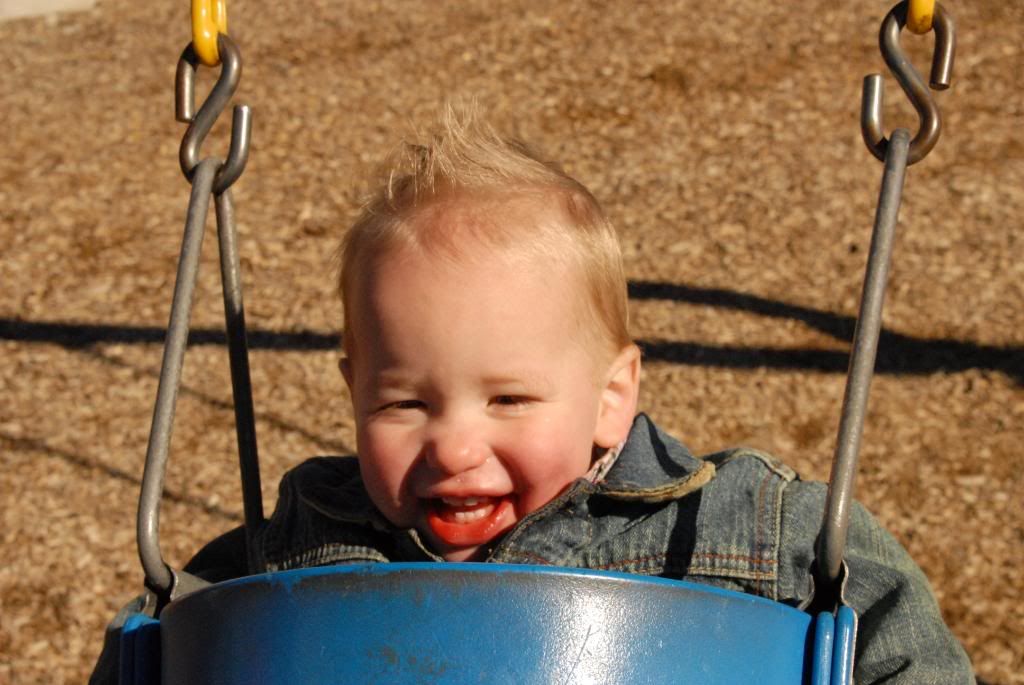 Then we spent our Wednesday morning coloring Easter Eggs. It was the first time I attempted this with Carson, and he did great!
Coloring eggs: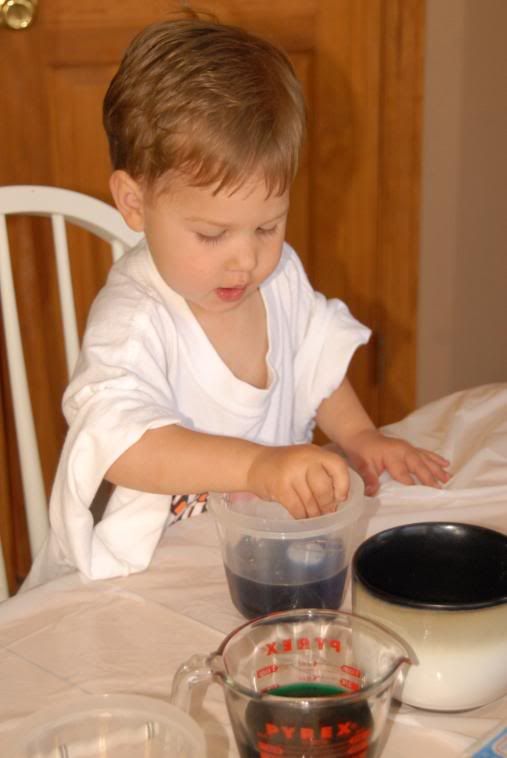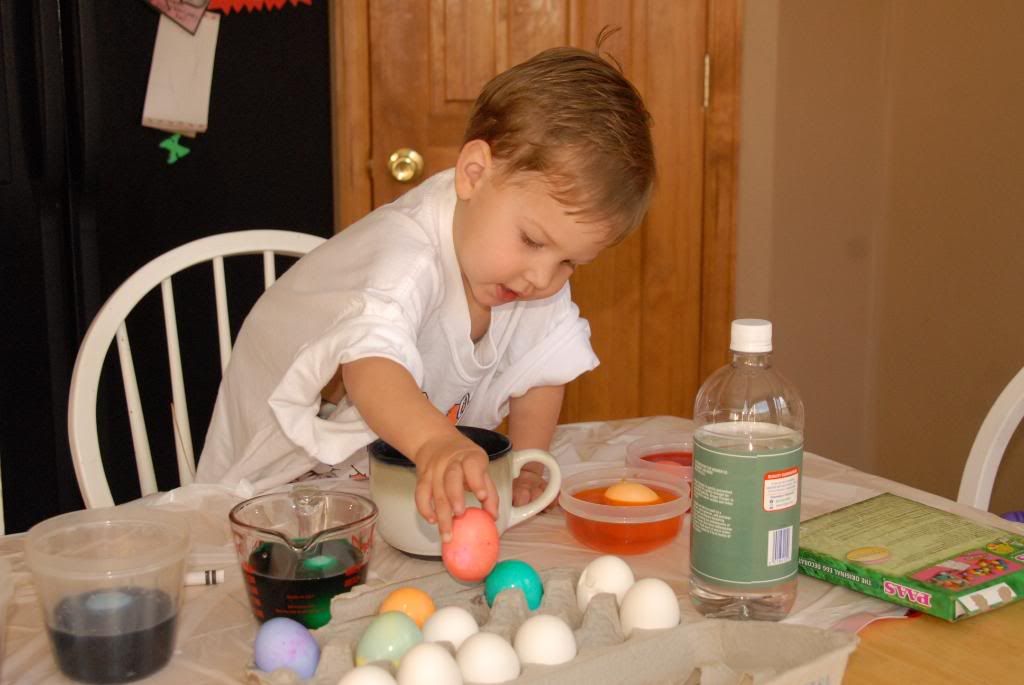 Waiting: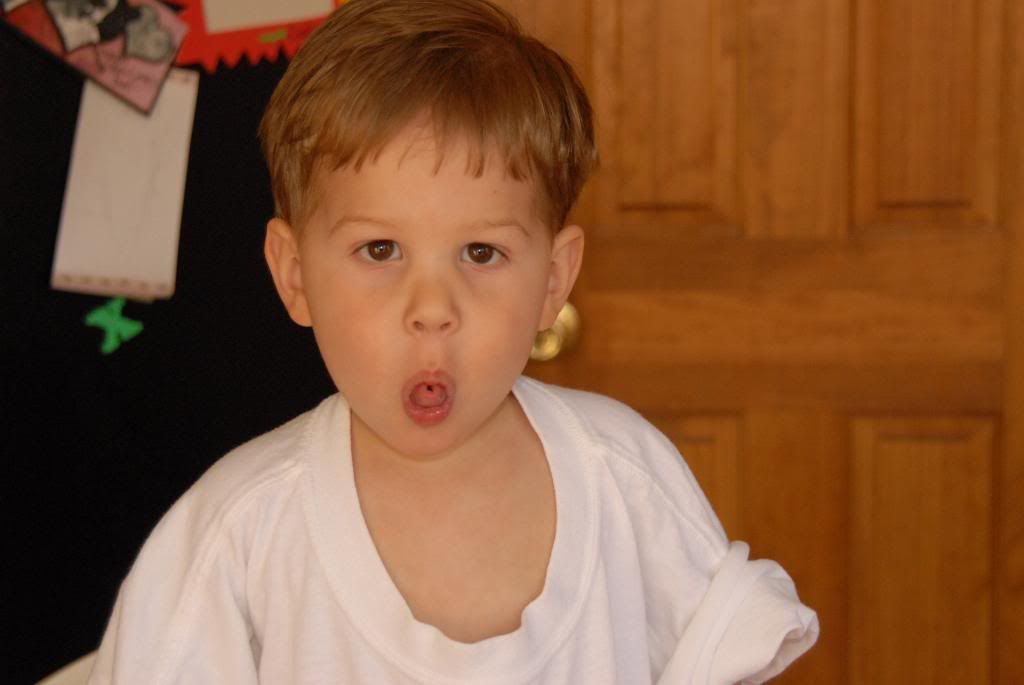 Stickers: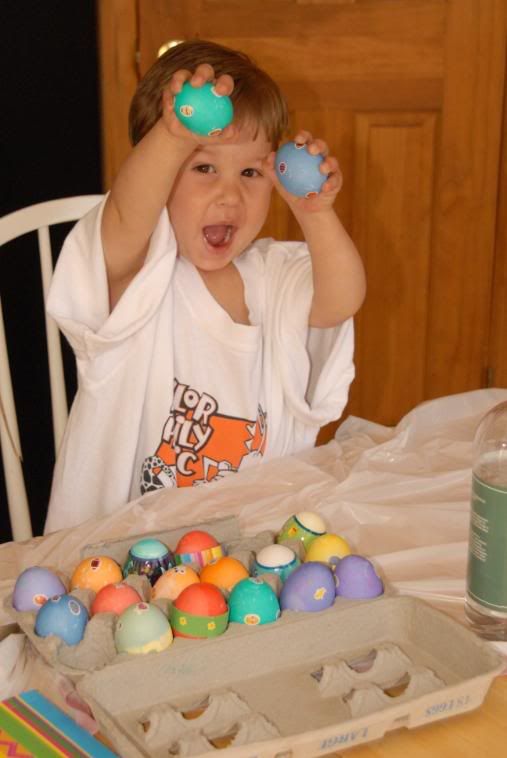 The finished product:
Easter Sunday, I went to put the boys outfits on them and get them ready for church, and the security tag was still on Carson's shirt. Ugghhh. So I had super cute coordinating outfits (not matching) for them to wear, and only Caden got to wear his. They looked cute anyway, but were NOT interested in posing for pictures before church. Too much excitement for what lay ahead I suppose...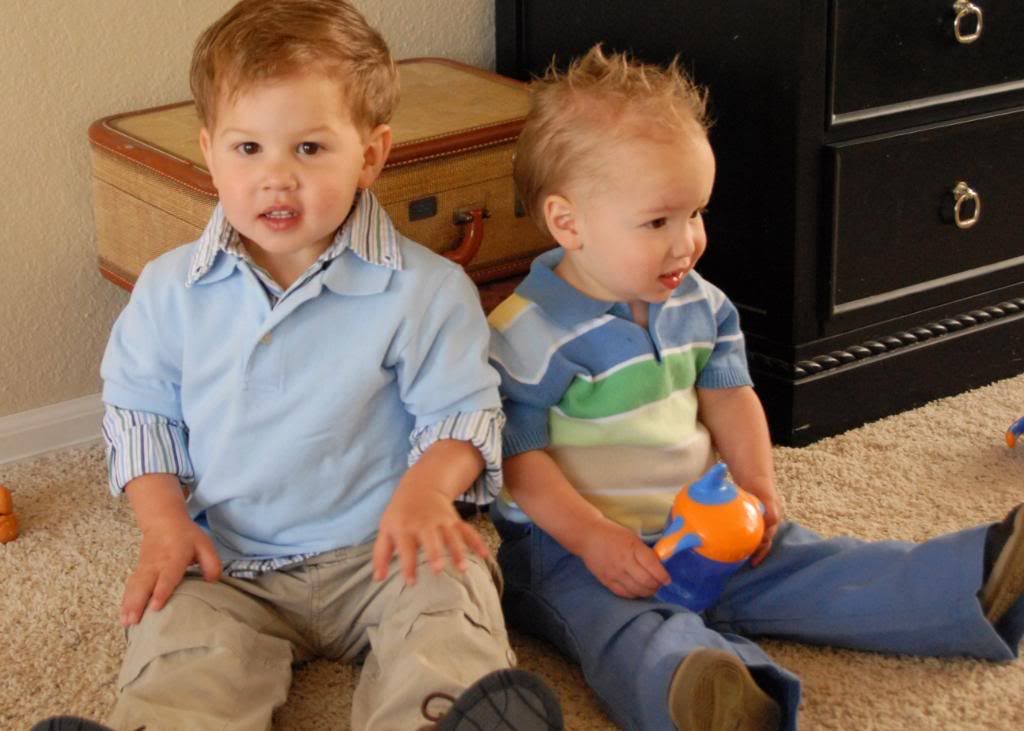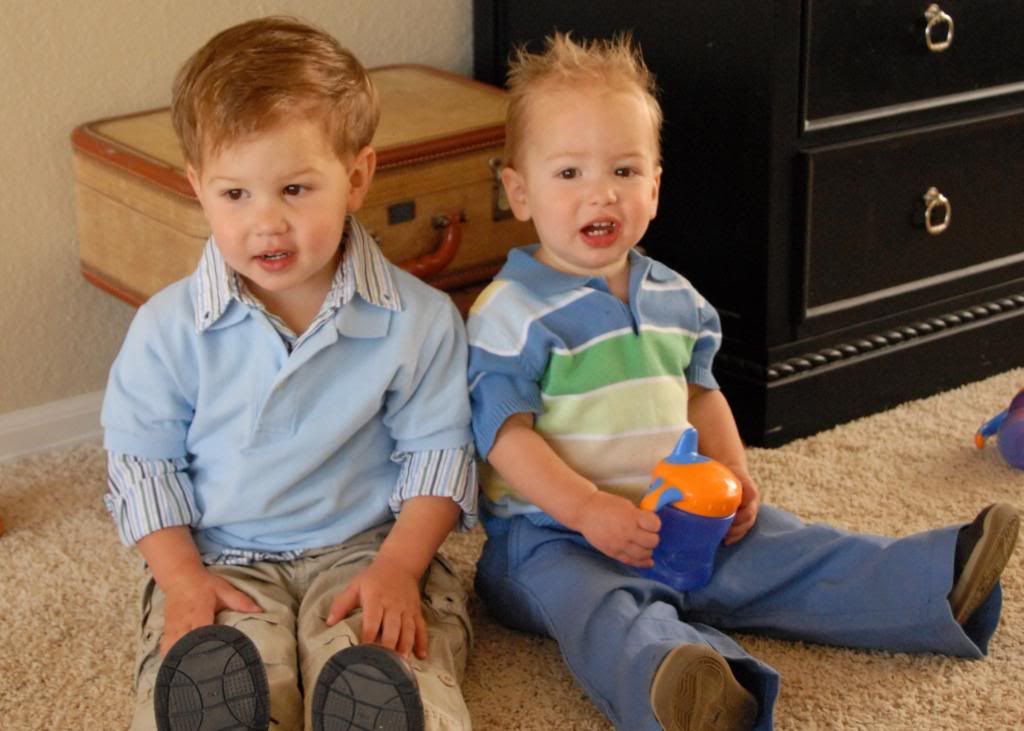 Easter baskets...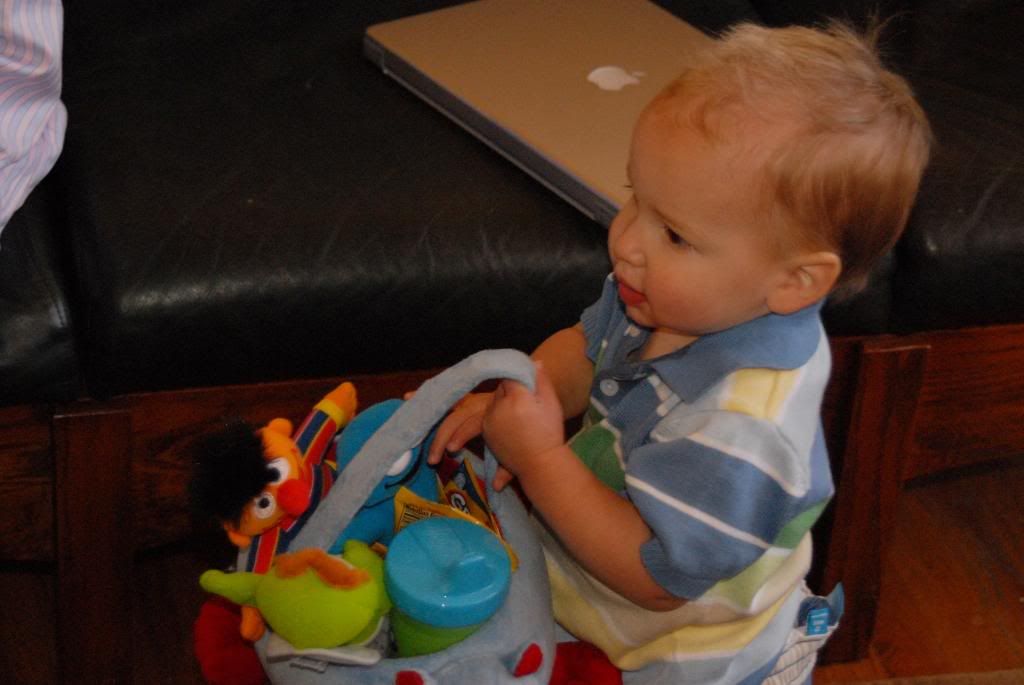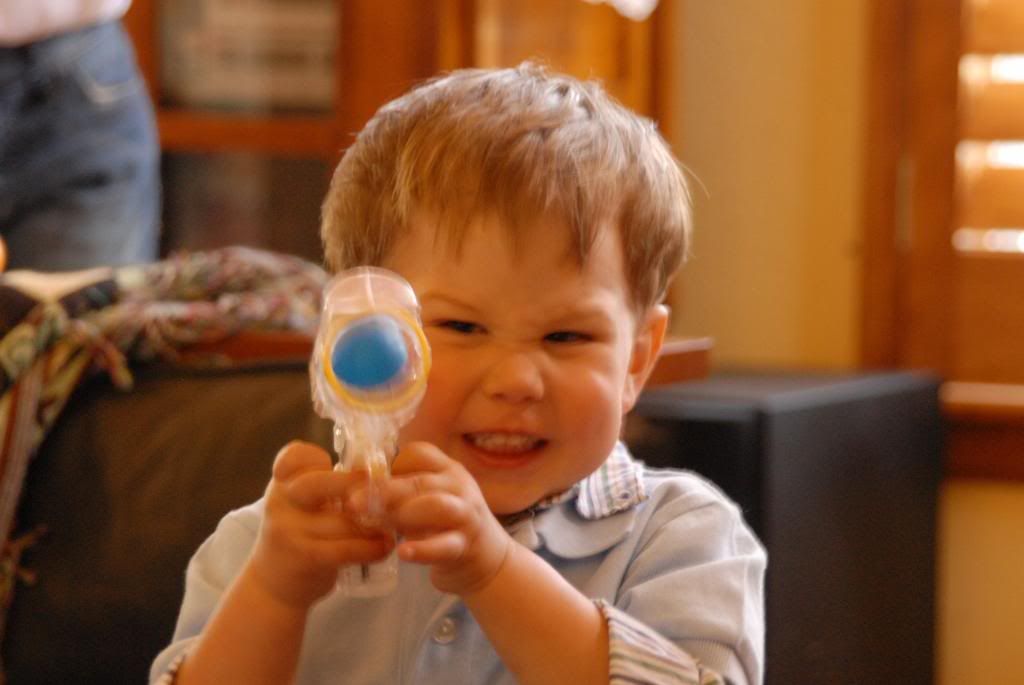 Carson trying on his Buddy (from
Toy Story
) costume that he got from my parents: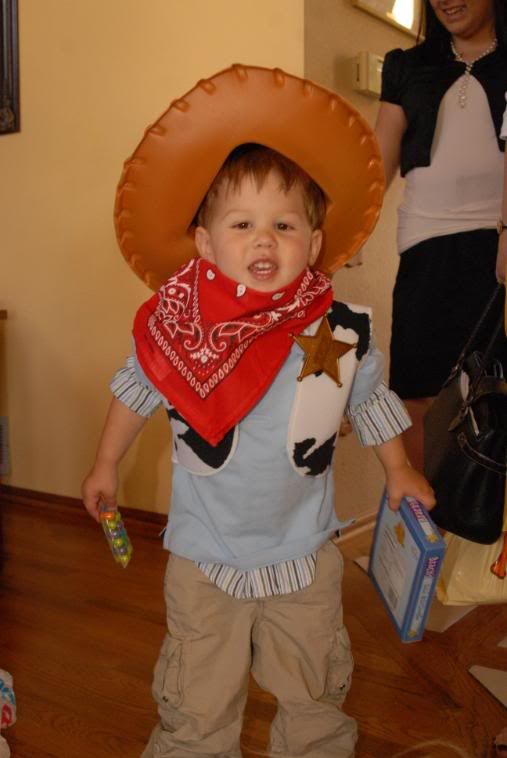 Hunting for eggs after lunch: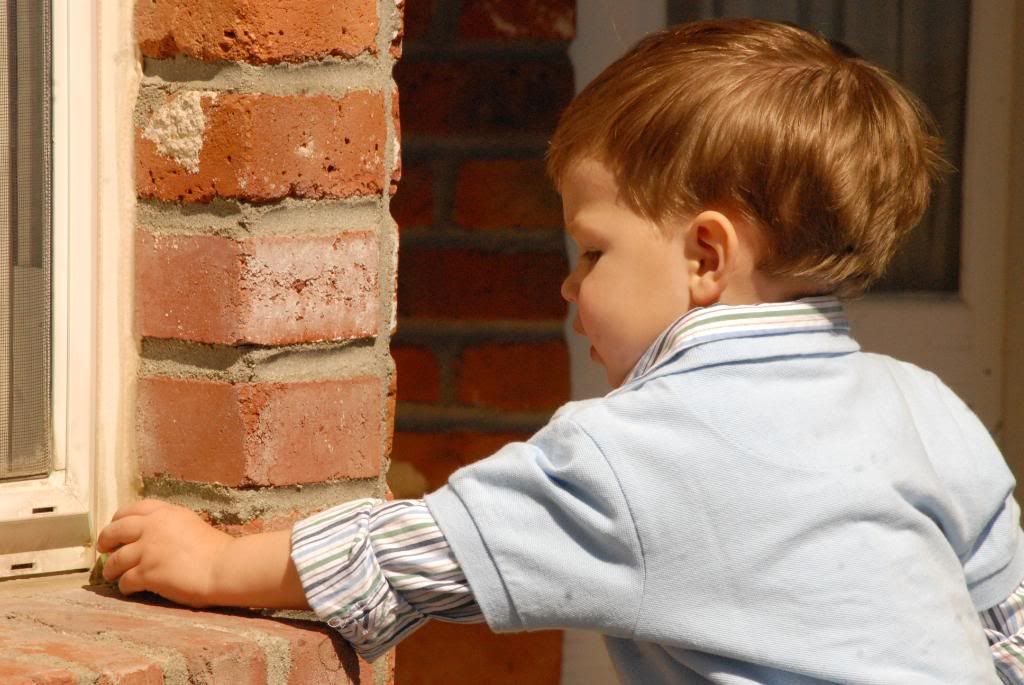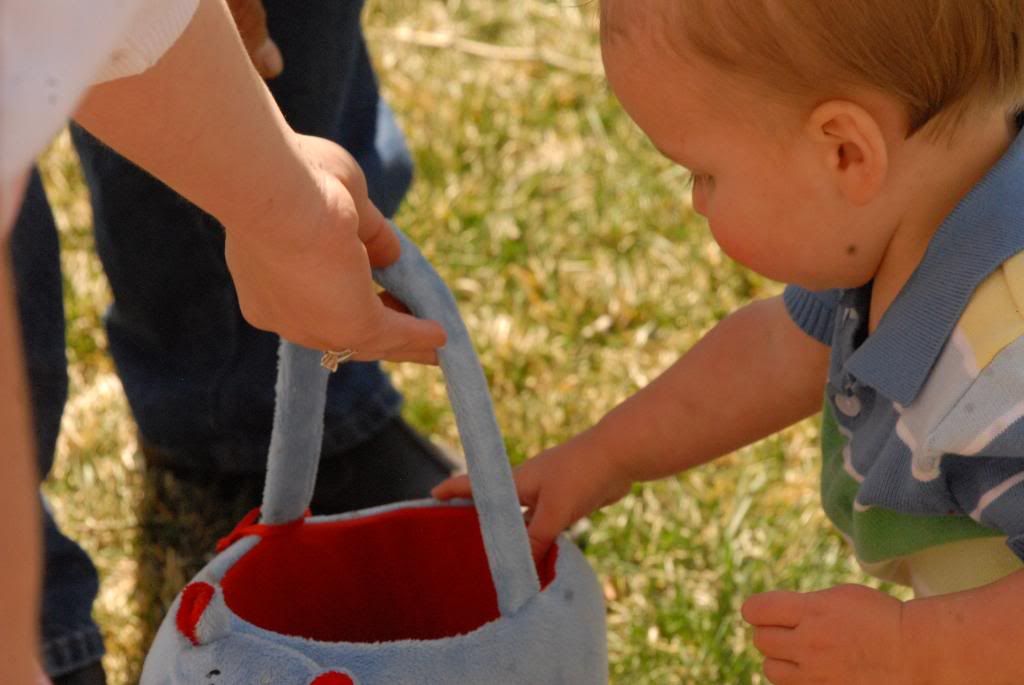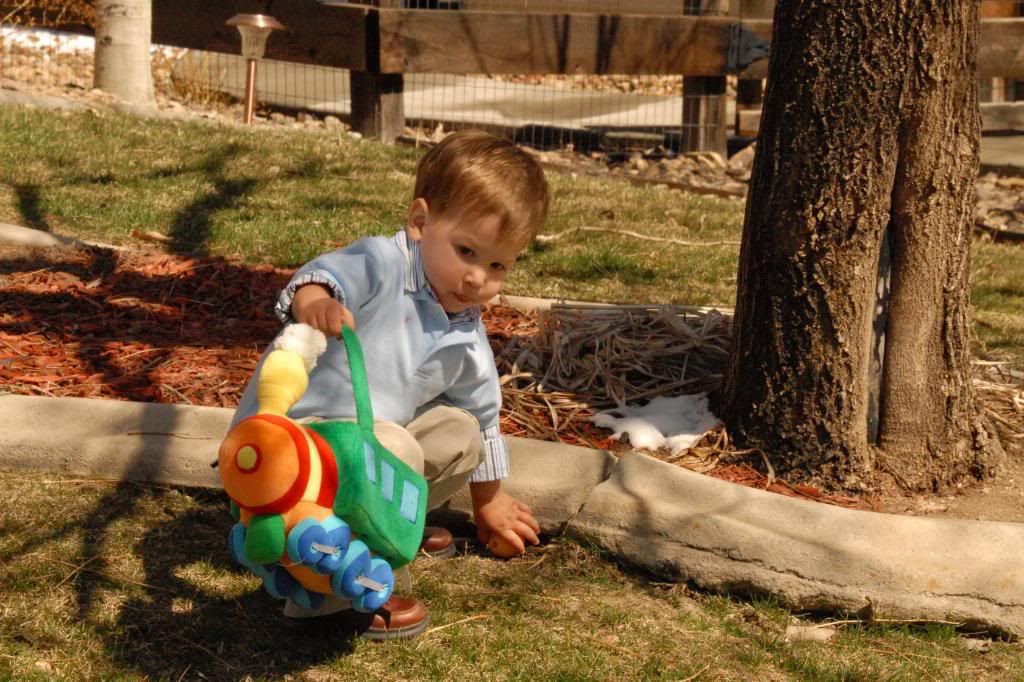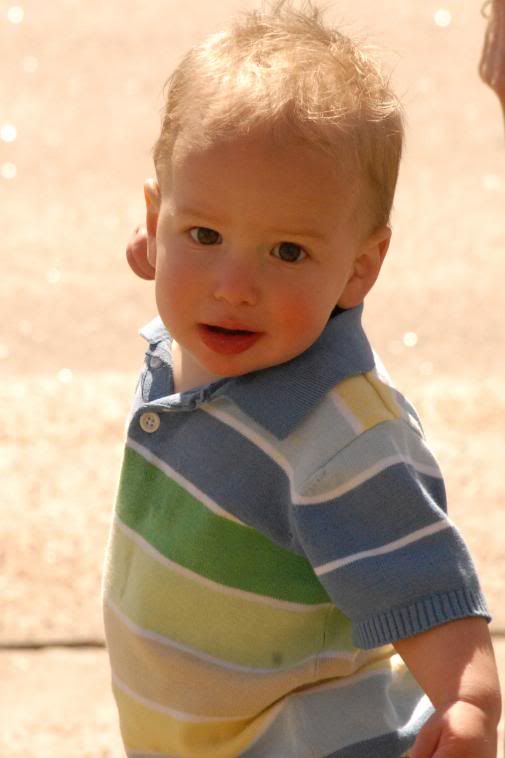 It was a wonderful holiday and it was so much fun to talk about what Jesus did for us with Carson, because he's starting to retain stuff like this, although I know he doesn't grasp it yet...
In other news, Caden got his 8th (bottom right) tooth a few weeks ago and is working on his top first year molars, which is making for lots of wet shirts and a never-ending stream of snot. At his 1 year check up last Friday, he weighed 20 lbs., 5 oz. and was 31 inches long/tall. He's healthy as can be! Carson was also in at that appointment and at 2 years, 10 months, he is weighing 28 lbs., 1.6 oz. They didn't measure his height, but he is about a head taller than Caden when the stand together. Oh, and as you can see, we did get Carson's hair chopped. He calls this his "drummer hair" and often says that he's a "cool dude."