Cary was in Europe with several of our youth for a missions trip for two weeks. They had a great time and accomplished a lot. Cary has lots of pictures on his facebook if you'd like to see. While he was gone, the boys and I stayed busy to help the time pass quicker. It was a long trip, and at times my house was a bit crazy, but we survived. :) Cary's been home for 5 days now, but now he is on a trip with his company for the weekend, and then he leaves on Monday for another 3 day trip. I'll be glad when things slow down a bit for him. I think he will be too. :)
So here are a few of the happenings from the last few weeks...
Pool Time
With all of the rain we've had this summer, this was the first time we've been to the pool all season! The boys had so much fun, and even Carter loved it. As soon as I started to lower him into his floatie, he was kicking his legs a mile a minute.
This year is Caden's first year to be out of a baby ring. He liked the freedom as long as he could touch, so we spent most of our time in the baby pool.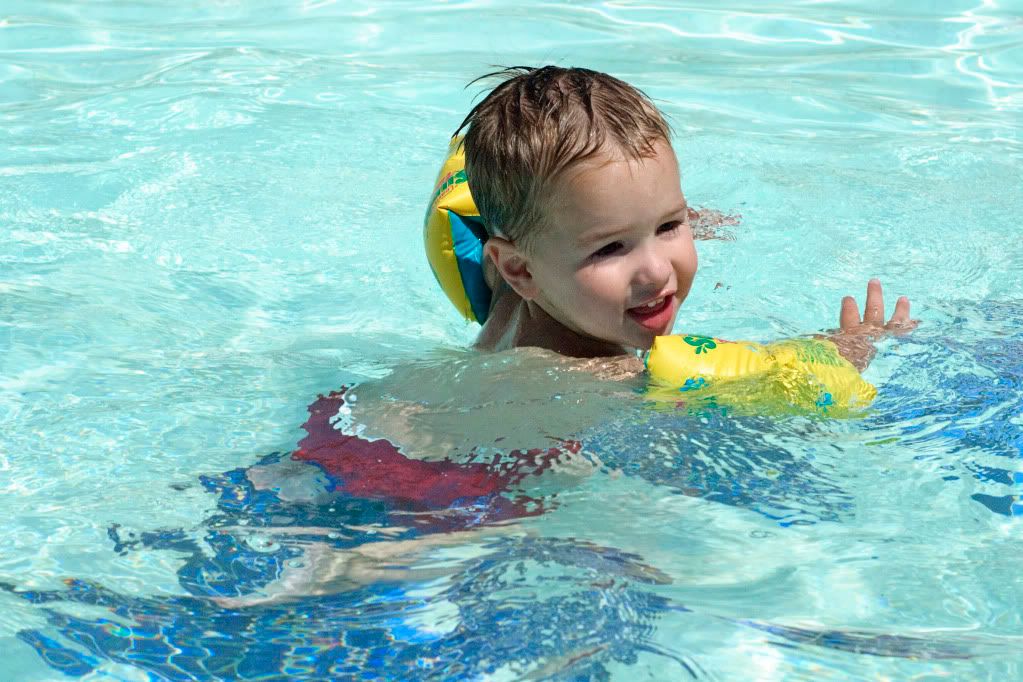 Sweet baby: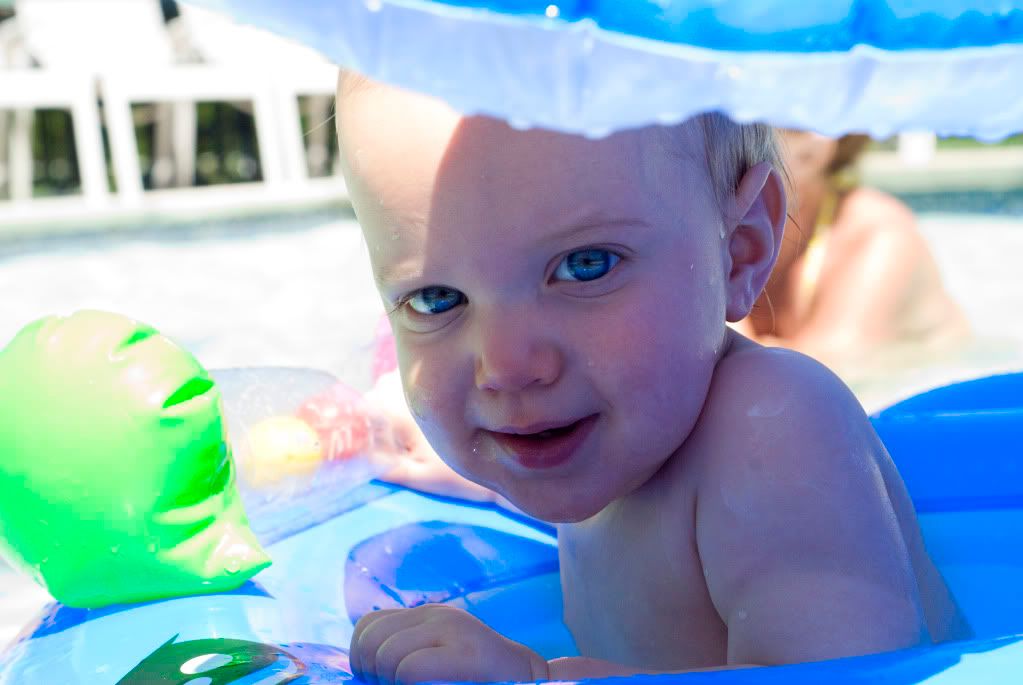 Carson LOVES to swim. Loves it!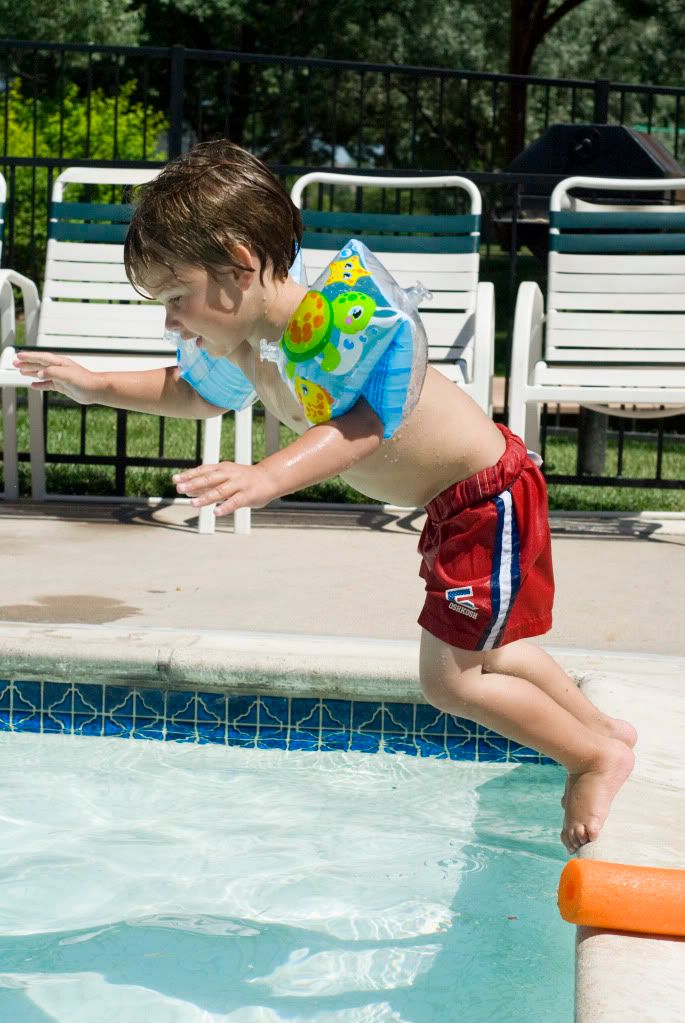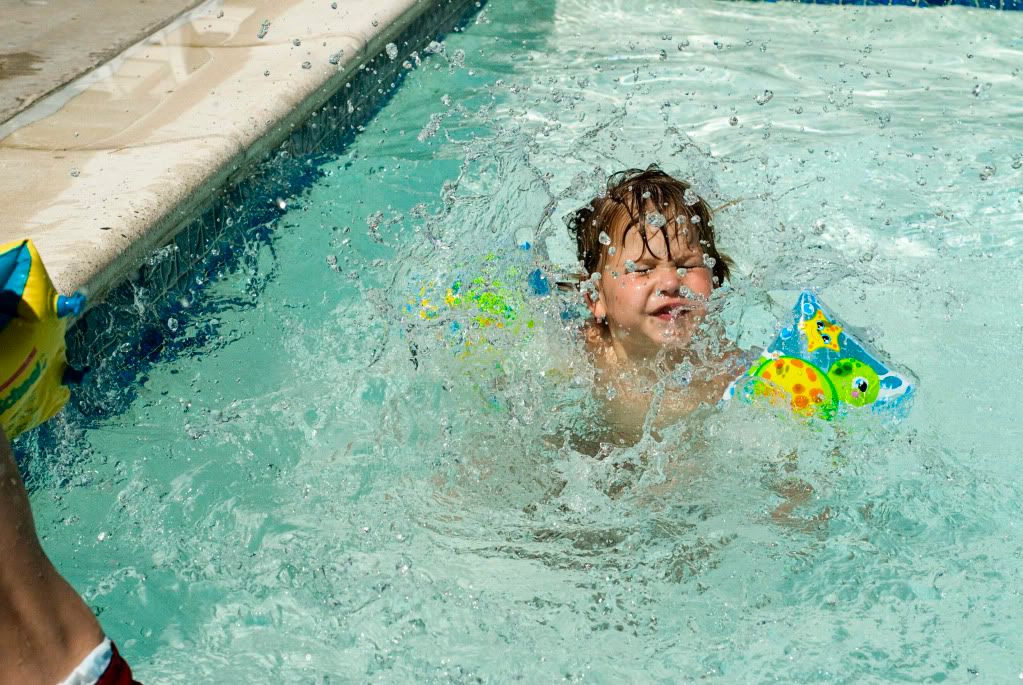 Walk, boys...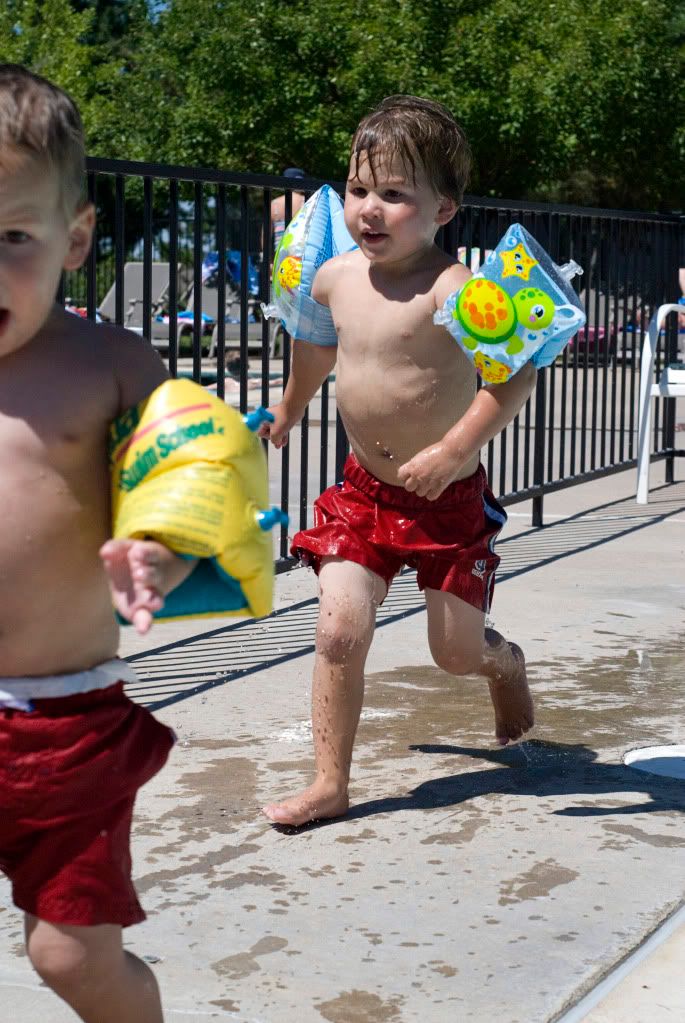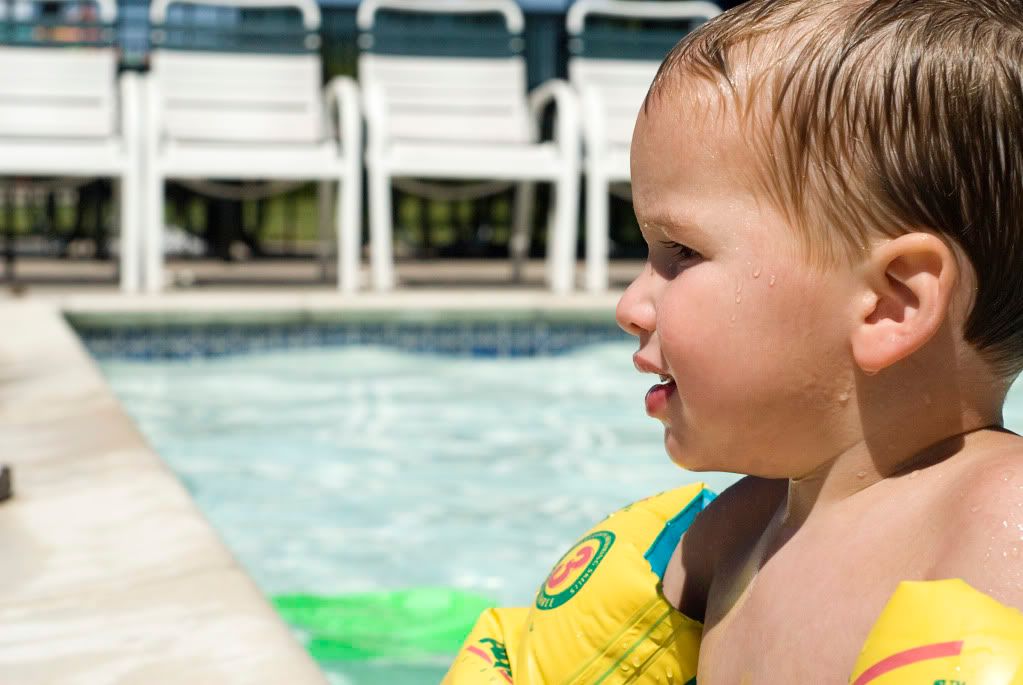 Every day pass times...
We've also spent a lot of time in the backyard, and Otter Pops are an every day occurance. :)
Carter has 7 teeth now...and boy are they a mess... poor boy definitely has braces in his future...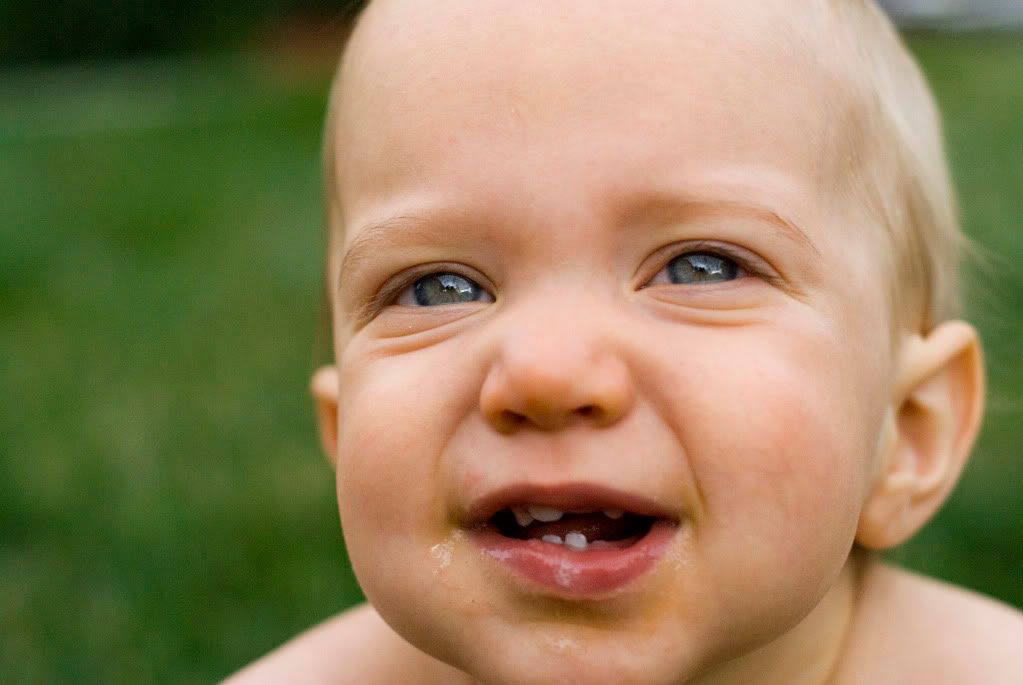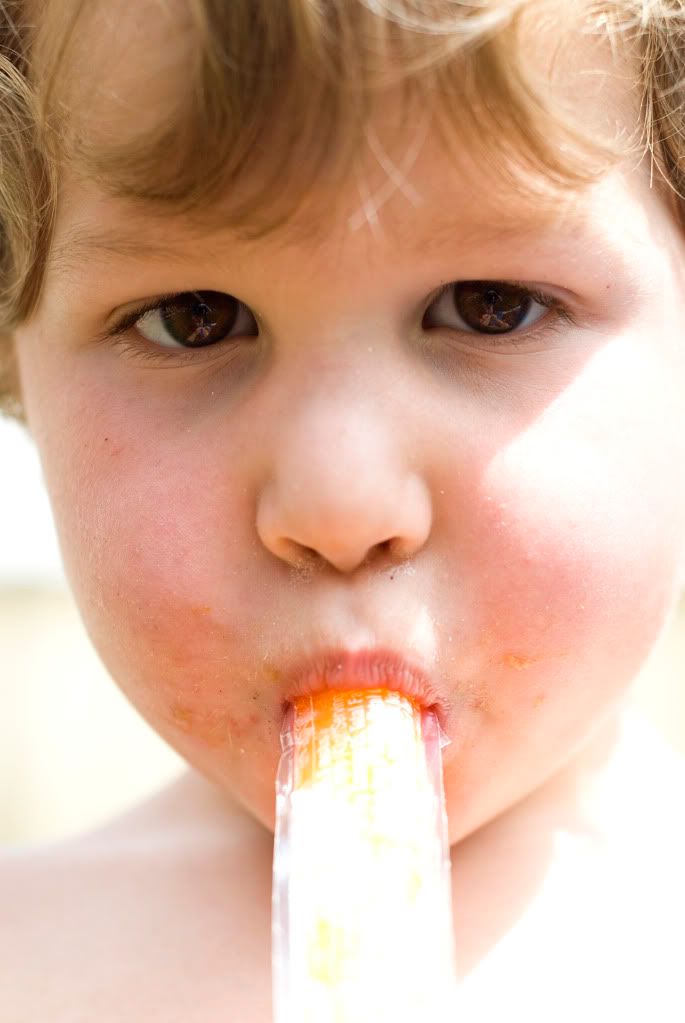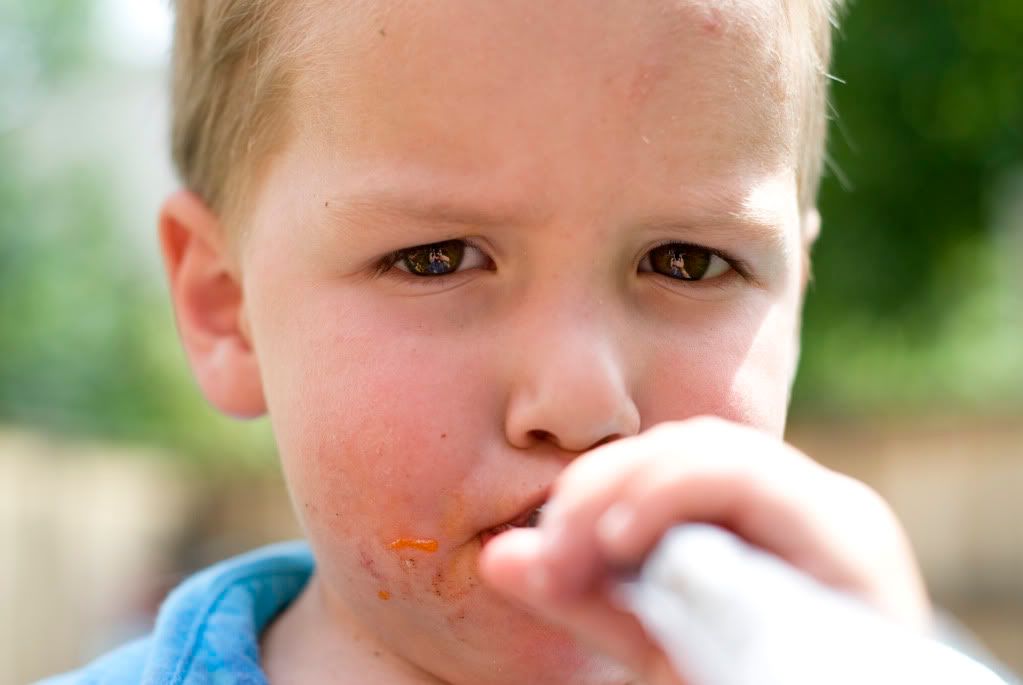 Pre-K
Carson started preschool this week. Thankfully, Cary was here for it. We took him on Monday for a bit of a meet and greet. The kids got to have a bit of school for an hour, while the parents met the teacher and saw how things would work. Then Carson's first real day of pre-k was on Wednesday. HE LOVES IT! He goes Monday, Wednesday and Friday from 9:30-1:00. It's a great amount of time. On Friday when I took him to class, one of his classmates was hysterical about his mom leaving. Carson just kind of walked past the scene with a sideways glance as if to say "it's not that big a deal." When I went to pick him up that day, his teacher told me she had to share something that Carson had said that day... he told her "God made me not miss my mommy, so I should get to be the line leader." Ha!! Well who can argue with that? :)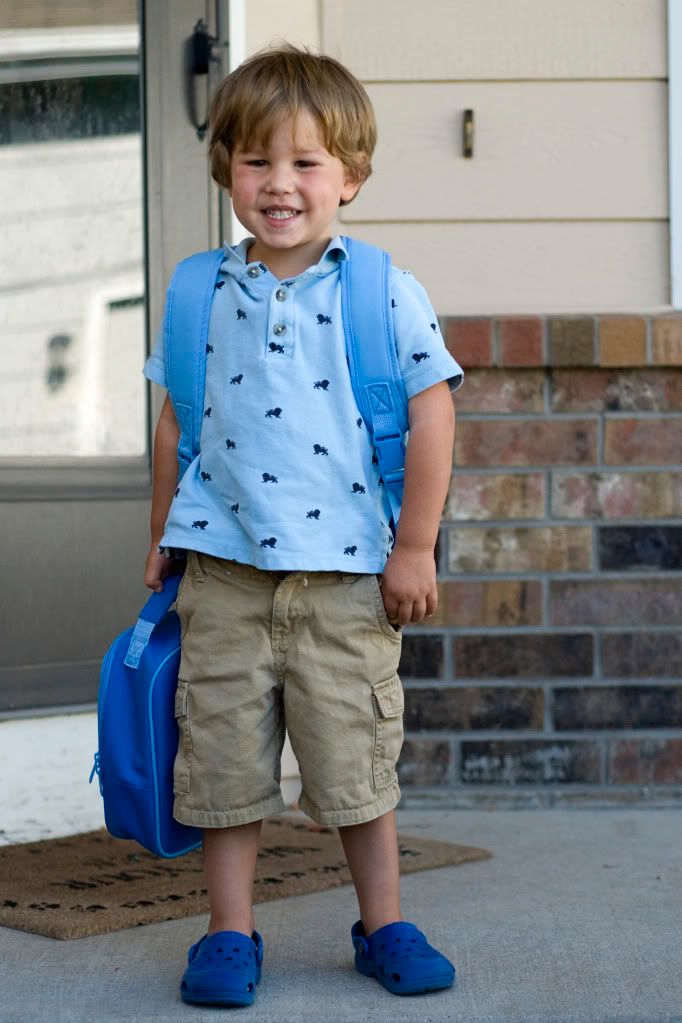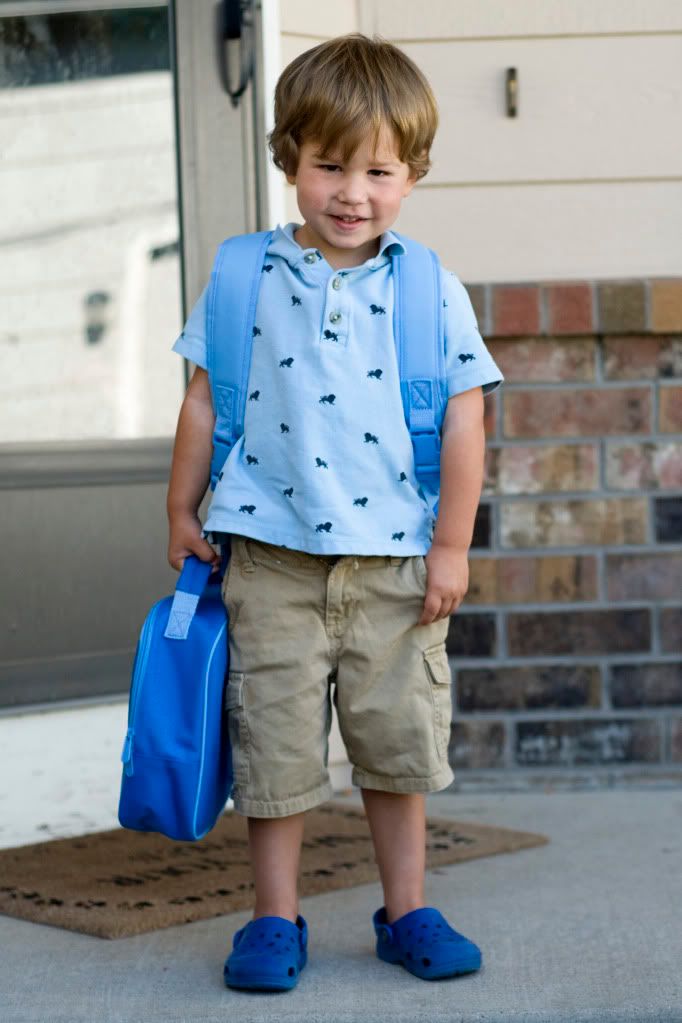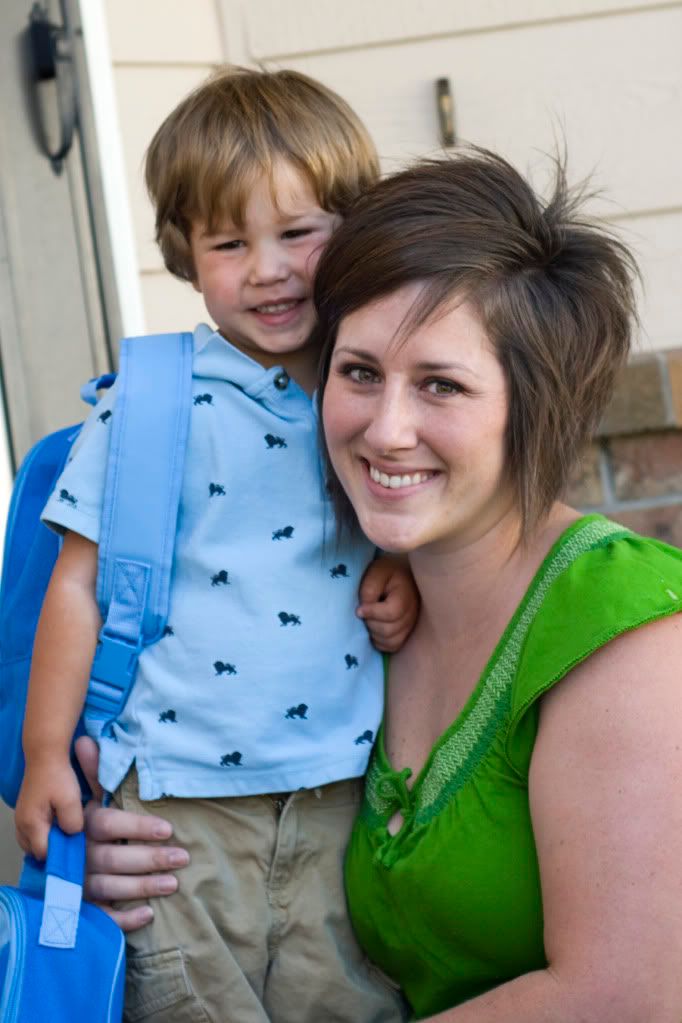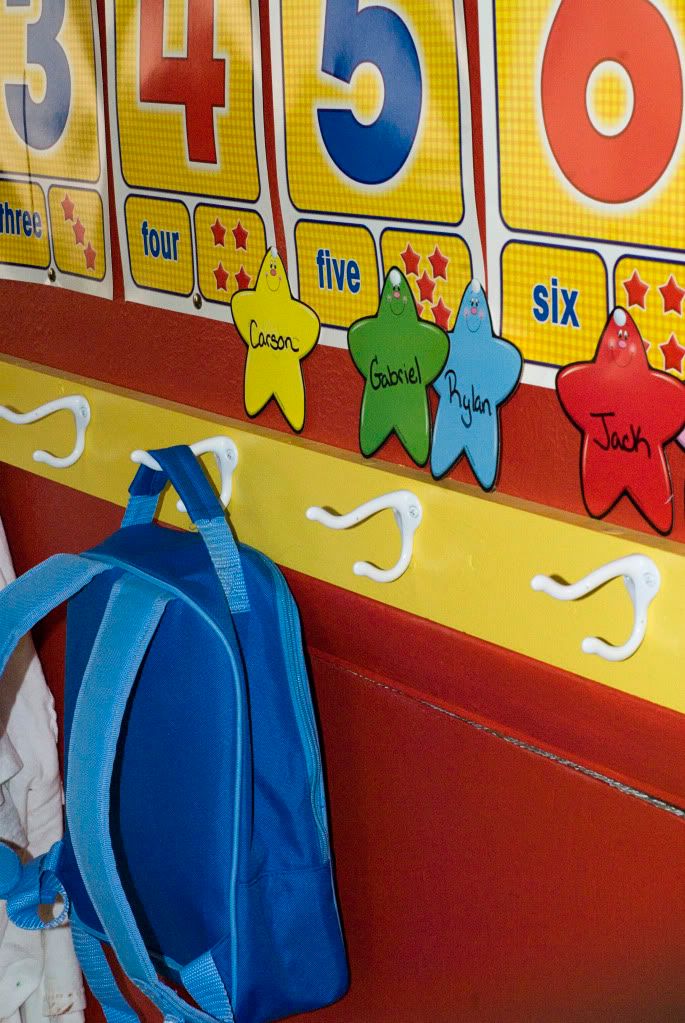 Spaghetti
Carter has also been moving to more solid foods lately. We're trying to move completely away from baby food, but he more stuffs and swallows than chews...
Anyway, a few nights ago we gave Carter spaghetti, and he ate two whole plates of it! A few fun pictures...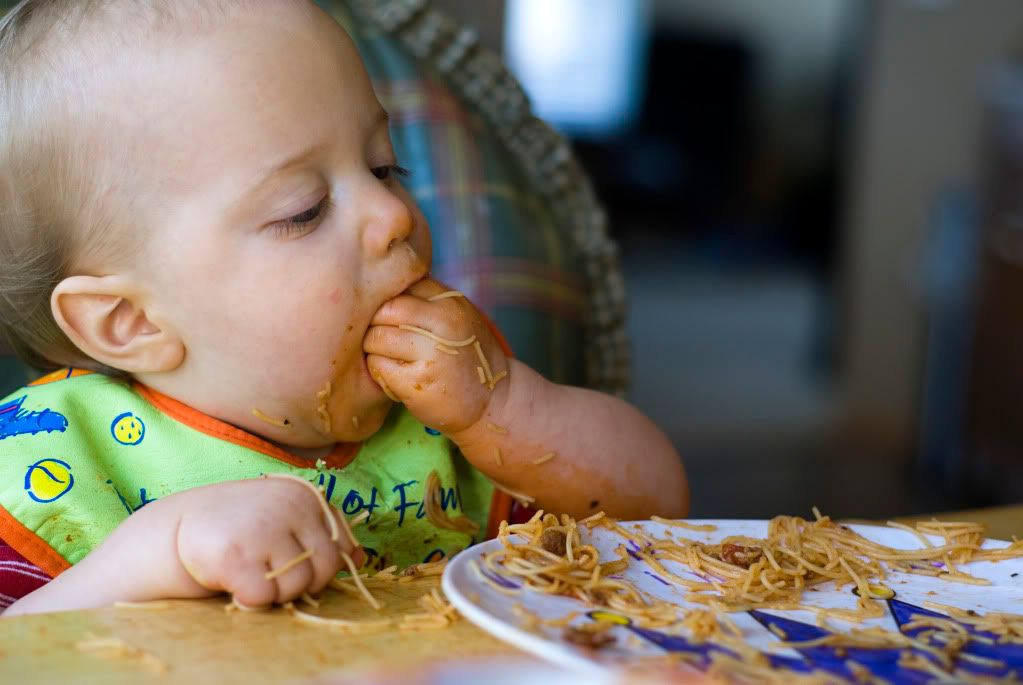 "This is GOOOODDD..."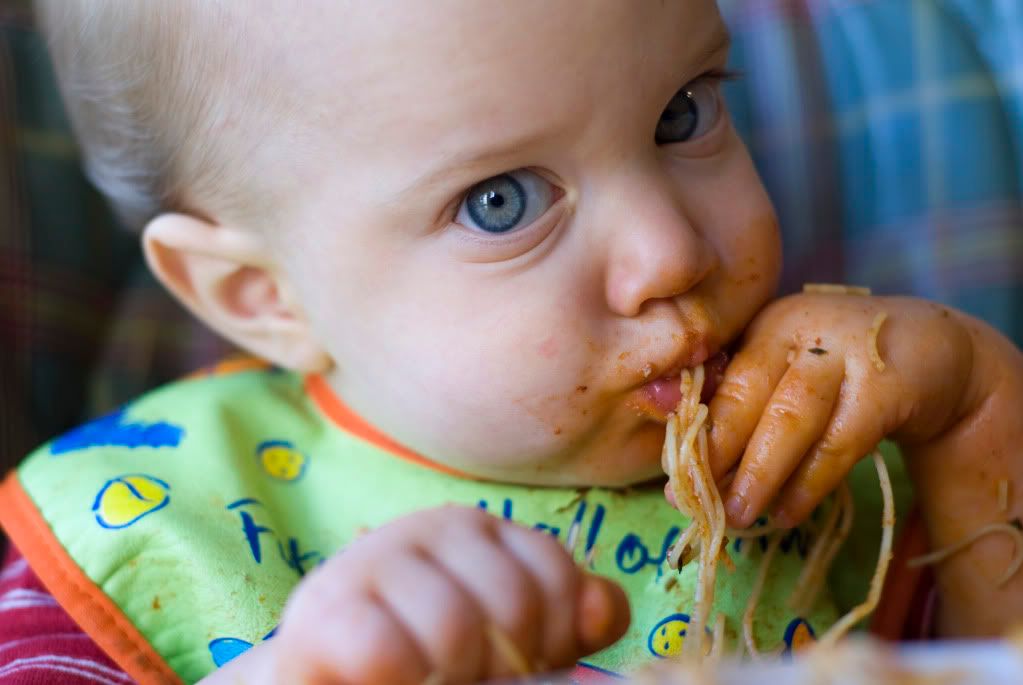 "No REALLY it IS"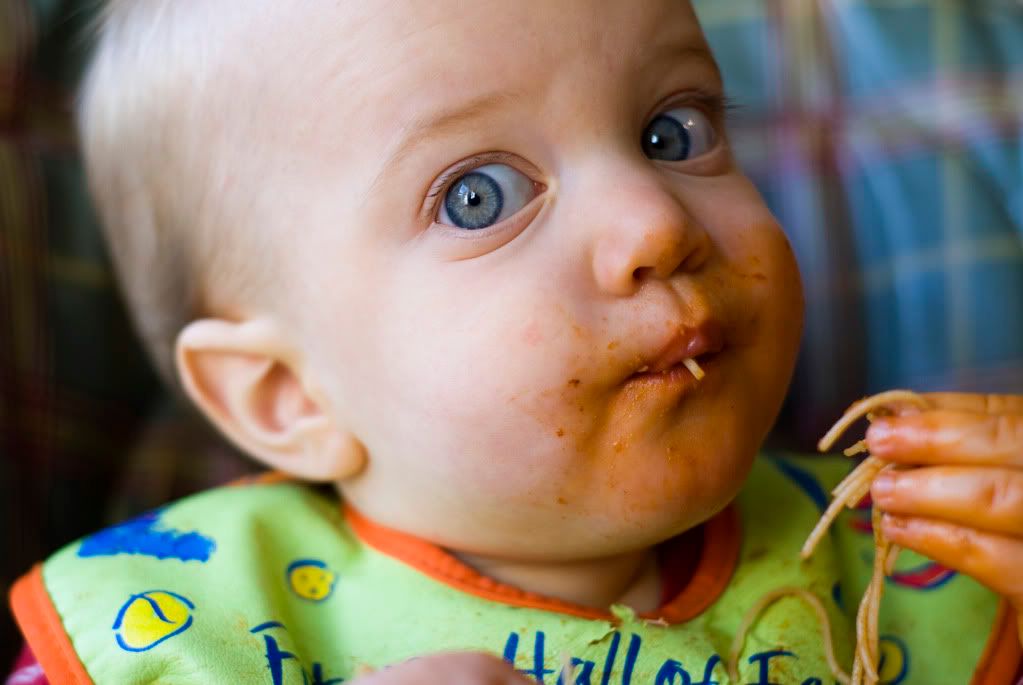 A few pics of Carter's first "piano time" with Cary: