Cary was dreading his 30th birthday. For those of you who know Cary well, you will know that he HATES his birthday. He told me under no circumstances did he want a party...truthfully, I think he would have preferred a wake or for everyone to ignore his birthday completely, so I came up with a fantastic plan. I decided we were going to have a kick ball party with a bunch of our adult friends, act crazy, and have fun...in uniforms, and with lots of competitiveness. Well, the weather had other plans. :( Our kickball game got severely rained out. Thankfully, Cary said we should go to a local wing place and have dinner and hang out anyway...in our uniforms. :) So we did. We ate, drank, and were merry, played charades and had an absolutely awesome time. Even Cary regarded his birthday as a really fun night. :)
Cary has wanted a grand piano cake ever since we got married (and our bakery said they couldn't do it), so our friend Dan, who makes awesome cakes, made him one for his 30th.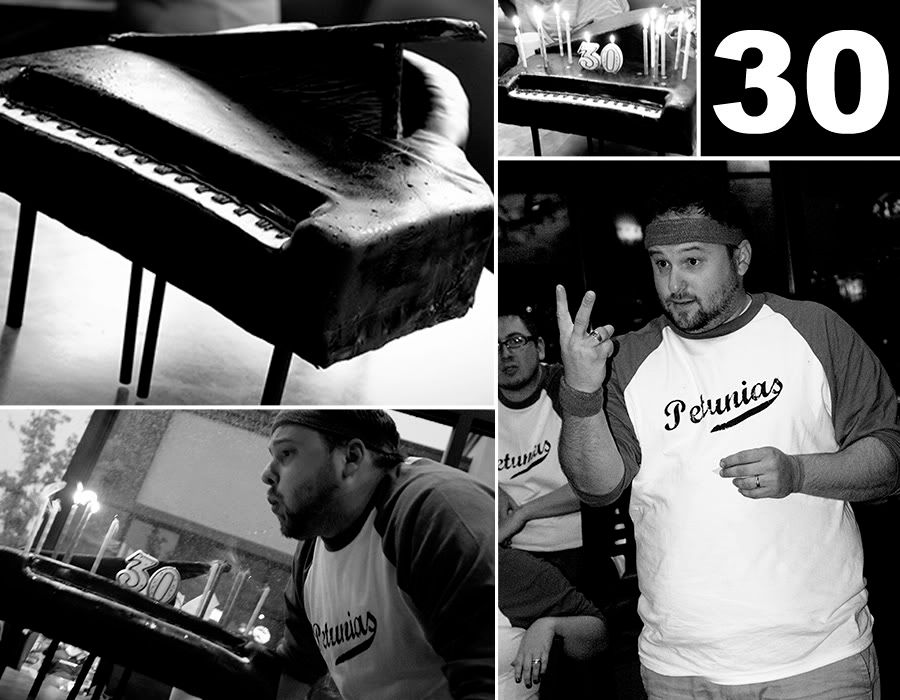 Charades was a last minute addition when I decided we couldn't just sit around and visit, and it was even funner than I hoped!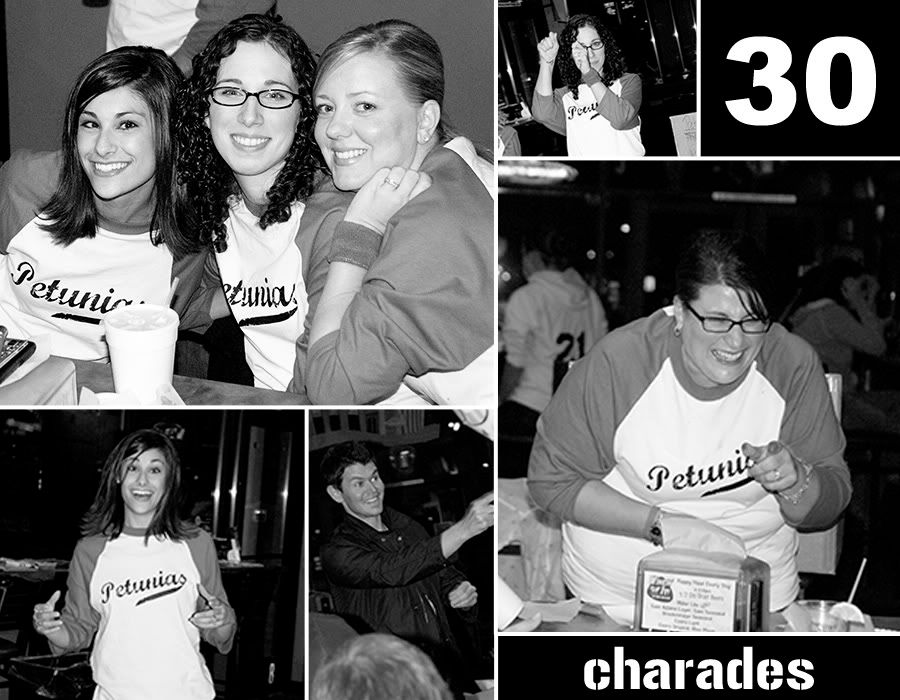 My plan with kickball was to take some league styled team pictures. We decided to take some anyway. :)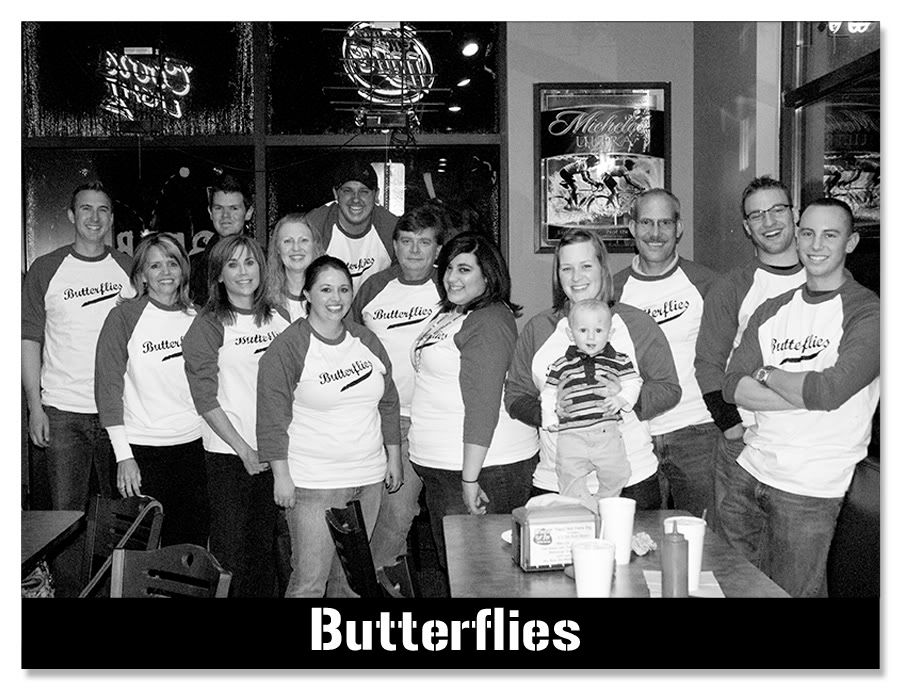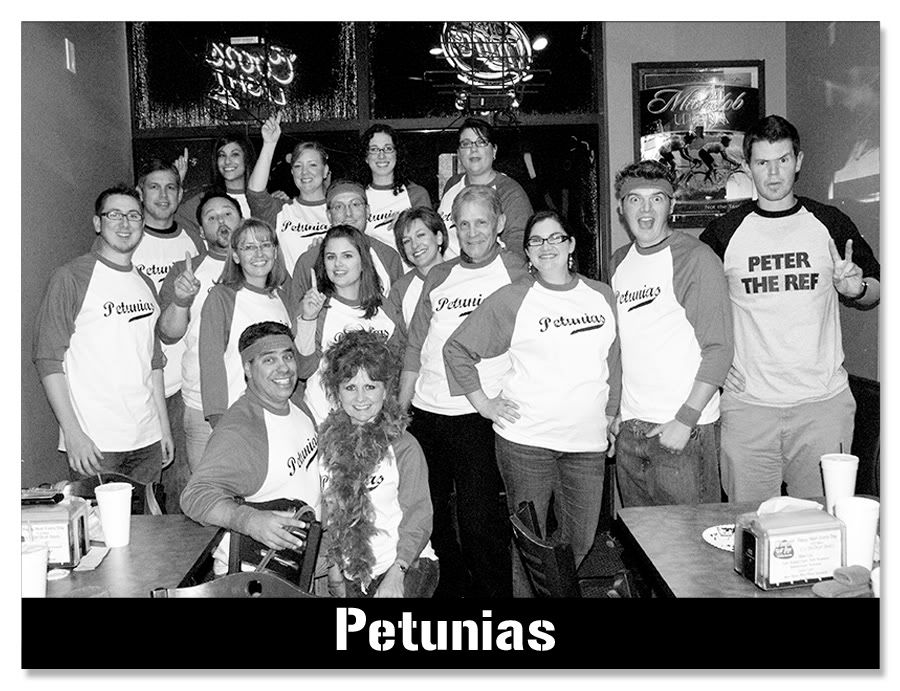 I think we're in for a harsh winter here. We've had a really mild summer, nearly spring-like with lots of rain, and then the last day of summer it
SNOWED
! I don't think that has happened, at least not as long as I've lived here (off and on since I was 8). It's just insane. We've had cold weather all week, and then this weekend it will be in the 80s! As long as we have a few more warm days, I guess! I know one thing...I will be getting a snow suit for Caden, because cold or not, they will be playing outside! :) Anyway, we are getting to go up to the mountains this weekend to see all of the leaves that have changed. I love that, and think it may become a family tradition! :) Yay for fall!!!