Hi everyone! Sorry I haven't posted in a while. Cary was in Michigan on business all week, and our home computer was at the Dell repair center. Oddly enough, I had been feeling like I had nothing to post about, but when I was without a computer, I had all sorts of things to say. Isn't that how it always goes...
So Carson has learned many new things all of a sudden. He rolled over from his back to his stomach for the first time, so now we are turning circles. He is now a pro sitter-upper. I sat him down on the floor last Tuesday like I always do. Usually he teeters for a bit and falls over before 2 minutes have passed. On this day however, and every day since, he just sat there. In fact, he sat up straight and looked at me, then grabbed a toy and stuck it in his mouth in one foul swoop. I am so proud of him! Now, he prefers sitting to laying, and gets frustrated if I am not quick enough to set him up after he falls over. So funny! We also started a new veggie - sweet potatoes, and he LOVES them!! He went from eating 1/3 of a jar to a whole jar like it was nothing. He's such a good boy!! :)
We've been really busy too. Cary was gone all week, and I had stuff going on every night, which was nice because it made our time apart pass quickly. Then the day he was coming home, he had flowers sent to me. So nice! :) Just because flowers are the best!!! Saturday, we had a hayride party with our church. It was so much fun!! We had hotdogs and chilli and a hoedown band with banjo and washtub, spoons and guitars - too funny. And then we square danced - yeah you should have seen us - and made s'mores. It was so much fun!! Anyway, that is the short version of my weekless posting. Here are some pictures - since Cary was gone, I've been taking pictures like there was no tomorrow! :)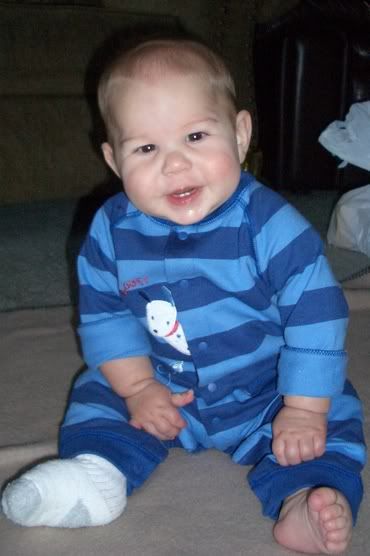 I know his eyes are closed on this one, but he was laughing so hard, I couldn't pass it up!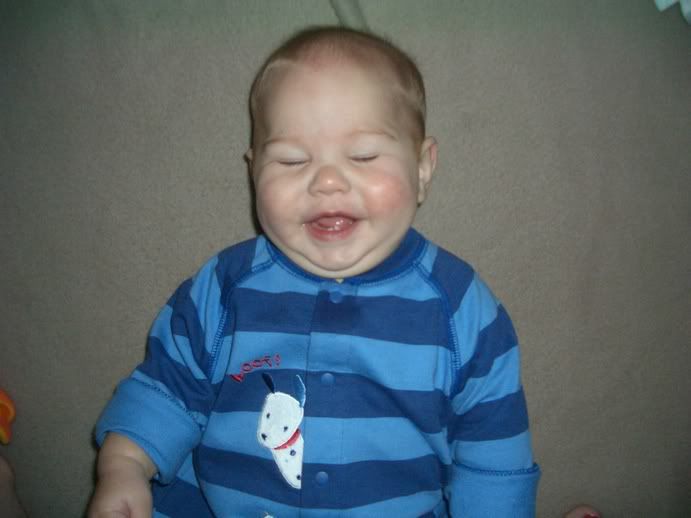 He was so funny sitting up for the first time in the tub. He just kept splashing the water with all of his might and then he would stare at the splashing like "How did that happen???"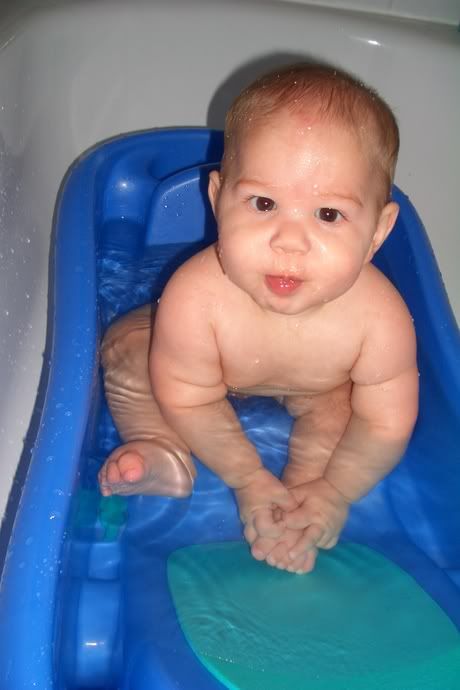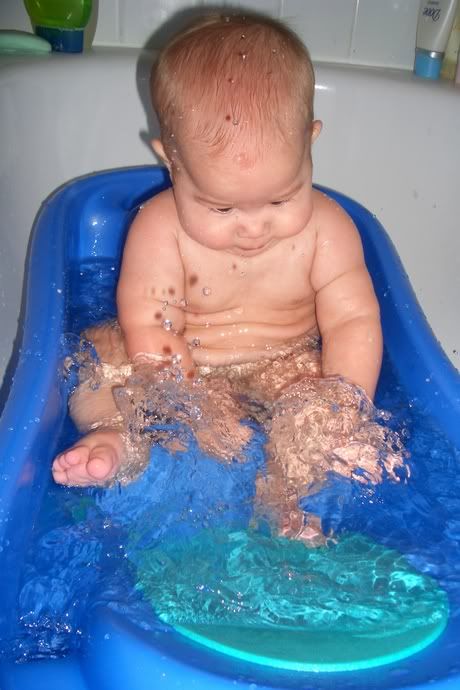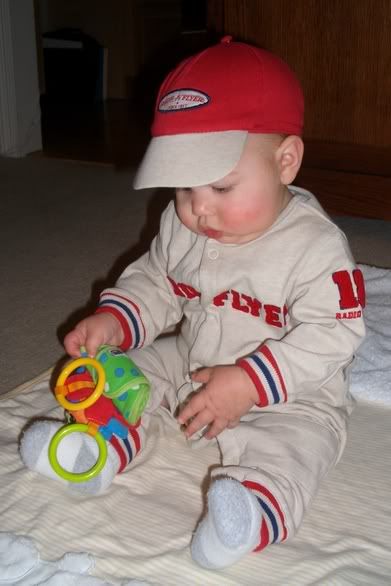 This one is definitely one of my recent faves. He did this over and over again...too funny! :)