I took Carter and Caden for their 6 month and 2 year check up a few weeks ago... yeah, they were a little behind. Carter was just 8 months, and Caden was 26 months, at any rate, I wanted to make sure to record their growth. Carter was 17 pounds, 5 ounces (16%) and 27 1/2 inches long (48%). Caden was 27 pounds (29%) and 34.5 inches tall (33%) Caden has cut almost all of his teeth and the very last of his molars is mostly through now.
Carter is currently working on his 4 front top teeth all at the same time, and truthfully, he's being quite the trooper about it. He only seems truly miserable around bedtime. He's covered in drool and snot though and gnawing on anything available. The outside ones of the four (the bilaterals?) have cut the gums but you can only feel them, and the front two should cut through any day now. I'll be glad when these teeth are totally through. At my women's retreat a month or so ago, he got up on his hands and feet. It was hilarious, and he's been doing it ever since. He has since been getting up on his hands and knees and then diving forward in any direction. I think he's going to be on the go in no time. He also just learned to play peek-a-boo by himself. It's super cute and he cracks himself up! LOVE IT! :) Here are some pics of Carter doing some of these things...
Peek-a-boo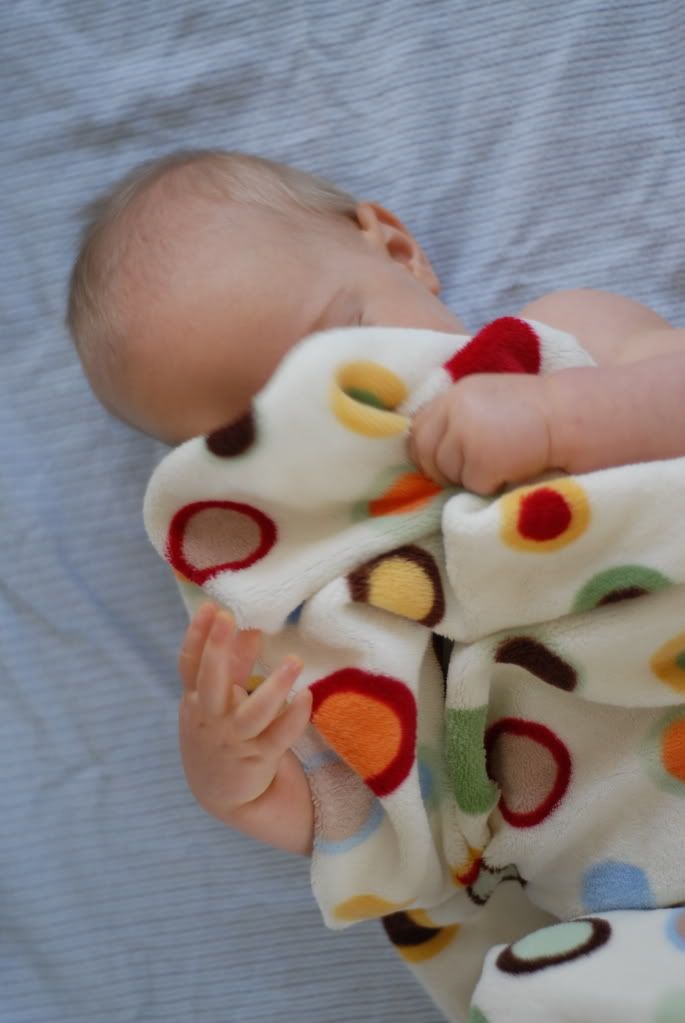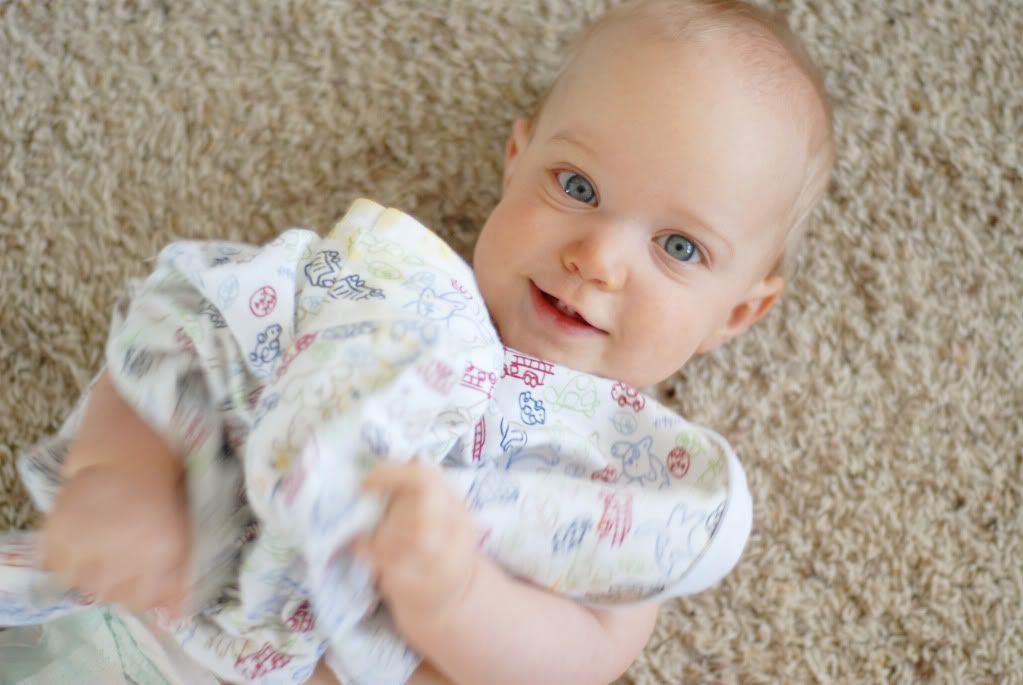 I got this Fisher Price Jumperoo for $5 at a garage sale a few weeks ago. I was so excited, and it looks nearly new.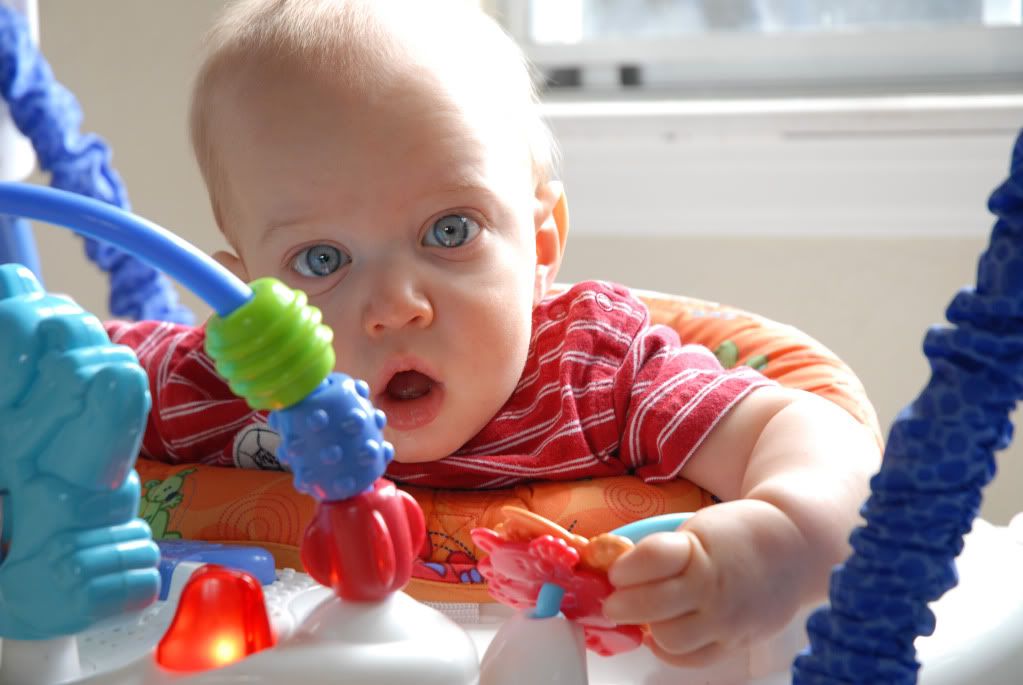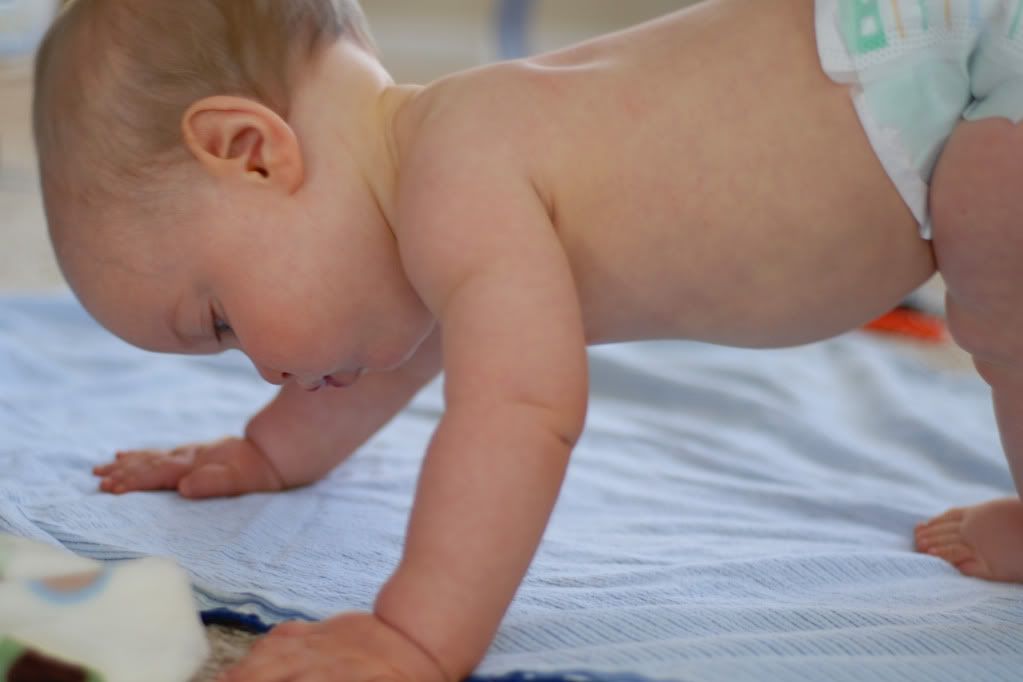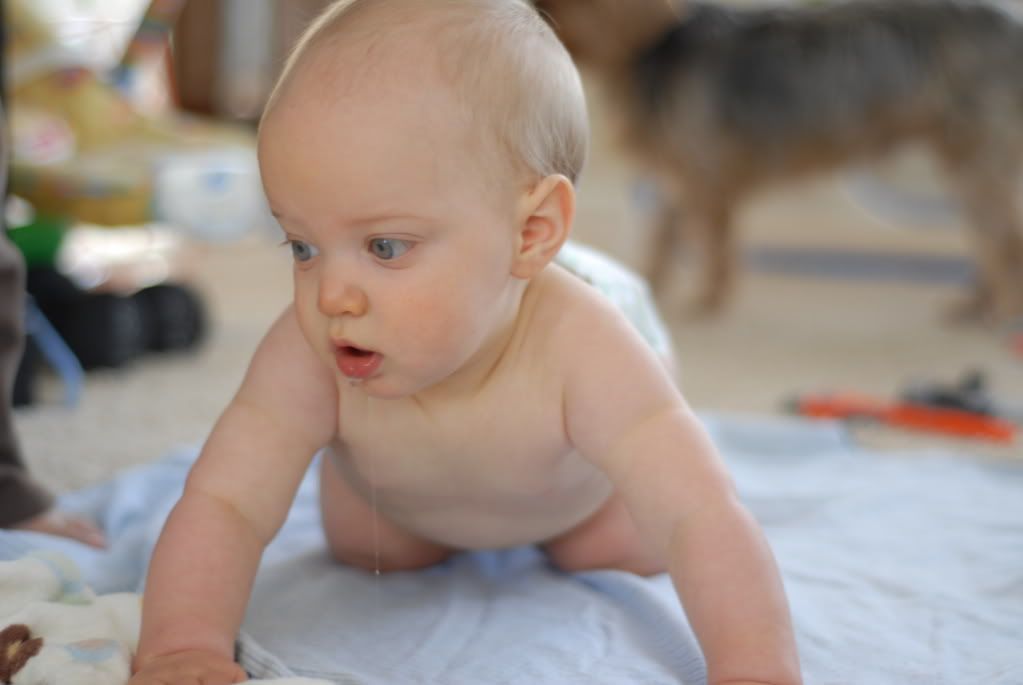 Carter has been giving us these little smirky fake smiles lately that are so funny...he also makes this squinty eyed full on grin when he's trying to flirt with you, but I haven't caught that one on camera...yet. :)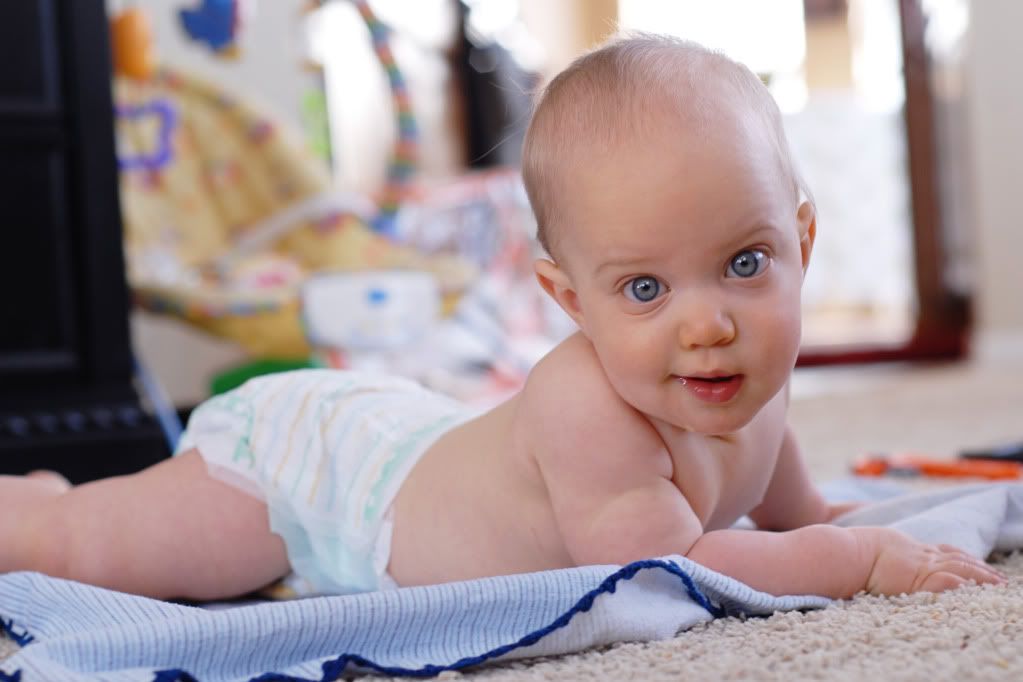 His feet in this pic make me smile. He's just so content to be chewing on Carson's tools.