The wedding was gorgeous and such a fun day!! I didn't bring a camera, because I knew I would be too busy with everything else, so for now, I'm relying on pictures that have been passed on to me and waiting excitedly for proofs from Kels' photgrapher - who is so so good! Can't wait! The day was perfect! It was very overcast all day and sprinkled a bit during pictures, but not enough that our pictures were ruined at all, but the pictures should turn out really well because of the weather. Once pictures were about done, it downpoured! And then about an hour before the wedding the rain stopped, and the clouds cleared just in time for a gorgeous blue sky and colorful clouds during the wedding. Pretty, pretty! The wedding was perfect, and Dad sobbed through the whole thing. I don't know how, but I felt like I grinned through the entire thing (exept during the one picture I have that I'm in during the ceremony. ;)). I only teared up a bit when Scott read his vows to Kels. Kelsey looked gorgeous and radiant and like she loved every moment of it. And the reception was so much fun! I danced the night away making a good effort to get Carter to make his appearance before Natalie and Nathaniel left town - but to no avail. I am still pregnant, and nesting like a crazy person! Cary made fun of me because I was SO exhausted and sore on Sunday from a week of wedding, but on Sunday I got home and deep cleaned my kitchen. I even cleaned the light fixtures and hand scrubbed the tile under our kitchen table. Then I picked up the rest of the house (except for the boys room and our room because all of my boys were taking a Sunday afternoon nap). I was beat, but felt so much better once things were in a better order around here. I've been going in spurts like that all week. On a side note... I had an OB appointment on Monday, and am dialated to 1.5 cm, and still 50% effaced. I'll probably still be hanging in there by my next appointment this coming Tuesday. Anyway, here are pictures from the wedding that have been passed on to me, and hopefully I'll be able to post a few of Kels' proofs once she has seen them. :) Love you Kelsey Lou! You were such a gorgeous bride, and I'm so glad you are having so much fun on your honeymoon!!
I sang while the grandparents were escorted in... Sara Groves' "He's Been Faithful." I look so huge here... don't normally, so it must be the way the dress just keeps going out to the bottom??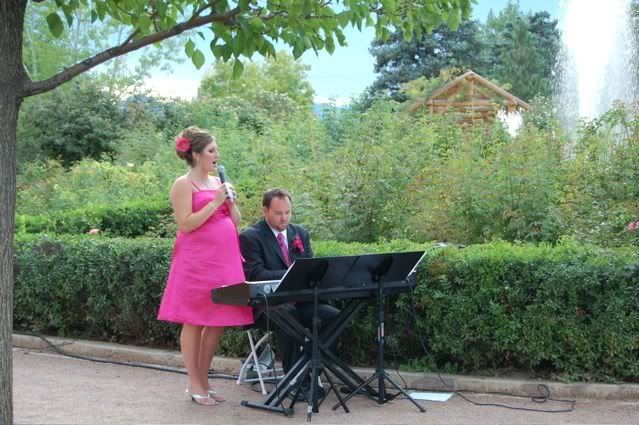 the girls: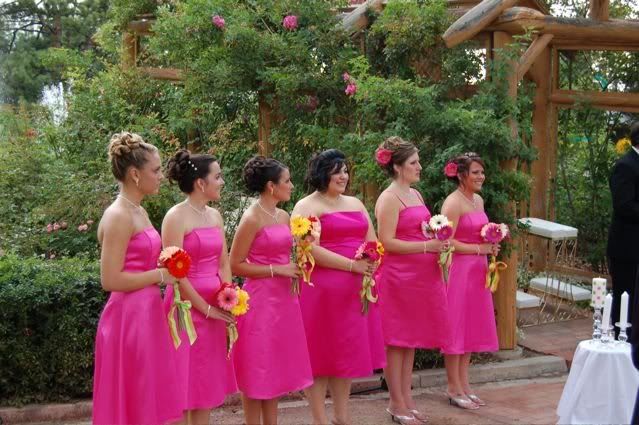 communion: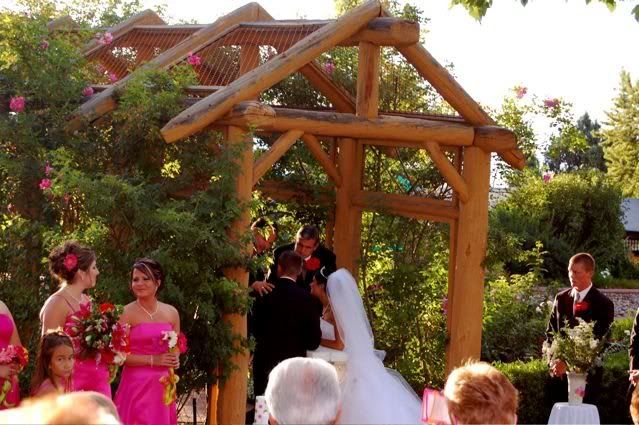 thanking the parents at the end of the ceremony: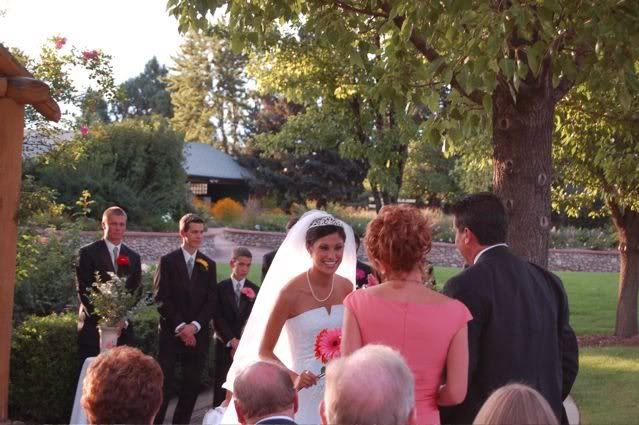 bustling Kelsey's dress before the reception: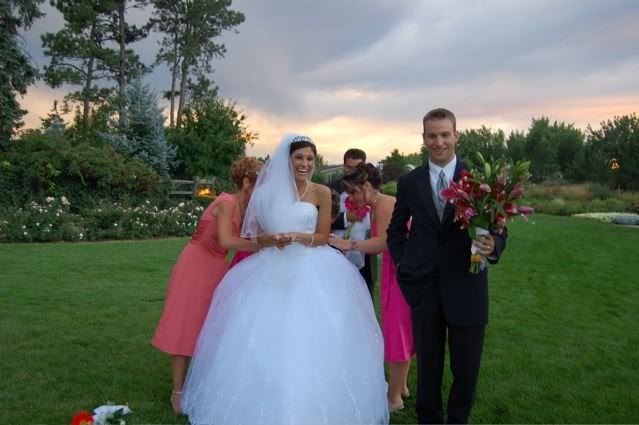 Me, Natalie, and Miss Brittney at the reception: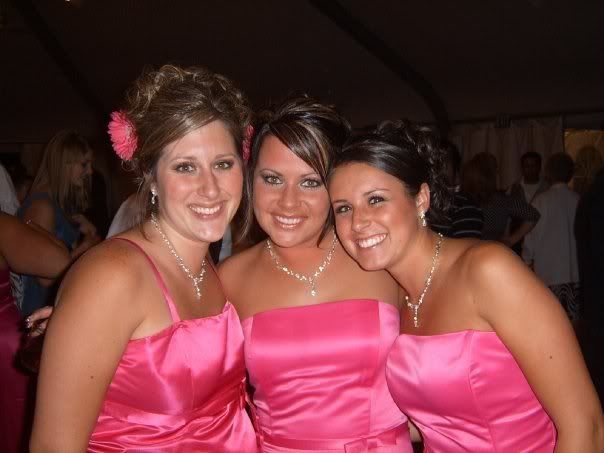 Caden getting ready to steal Uncle Alfred's cupcake: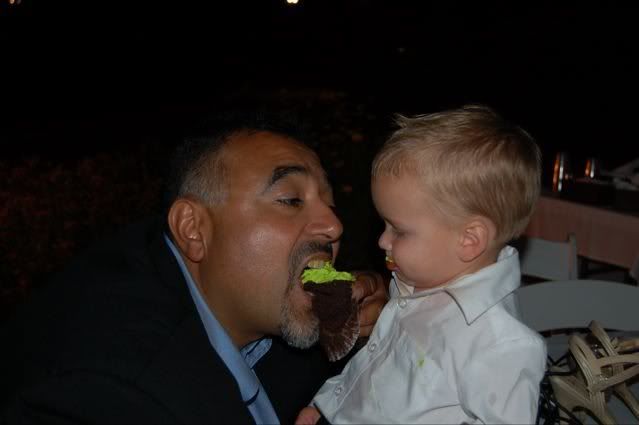 Sweet success: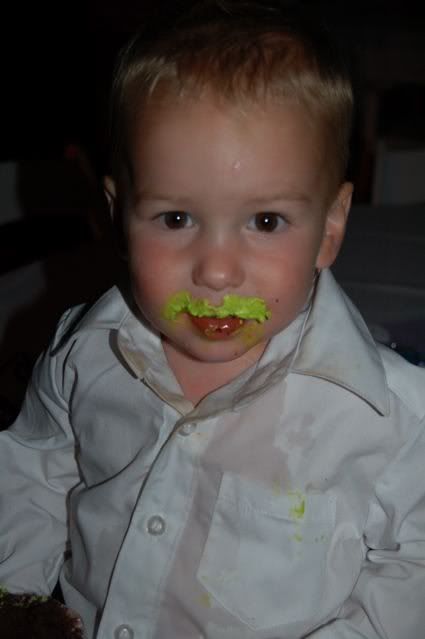 I don't have any pictures of my handsome boys in there adorable suits (or Carson at all... :( ) - or Cary for that matter either... he was one of the officiants and looked super handsome.... Hopefully I'll get a few pictures soon...
And finally the sweet couple, Scott & Kelsey Lasher! Love you both!!