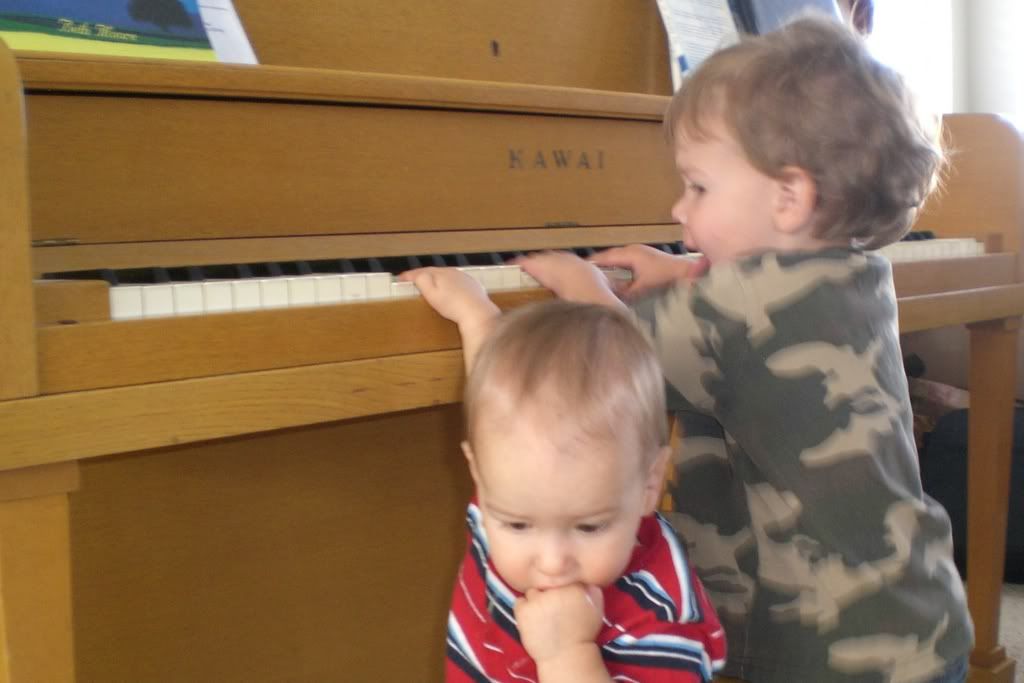 Carson and Caden have started playing together a lot more lately. Caden wants to do everything Carson is doing, and if he can't we will definitely here about it until he is sufficiently distracted. I can tell they are going to be the best of friends. Carson's doing pretty well having a playmate, although this has prompted lots of lessons on sharing. I'm sure it's hard to go from always getting every toy you want, to having to let someone else have the toy you want. He's learning though.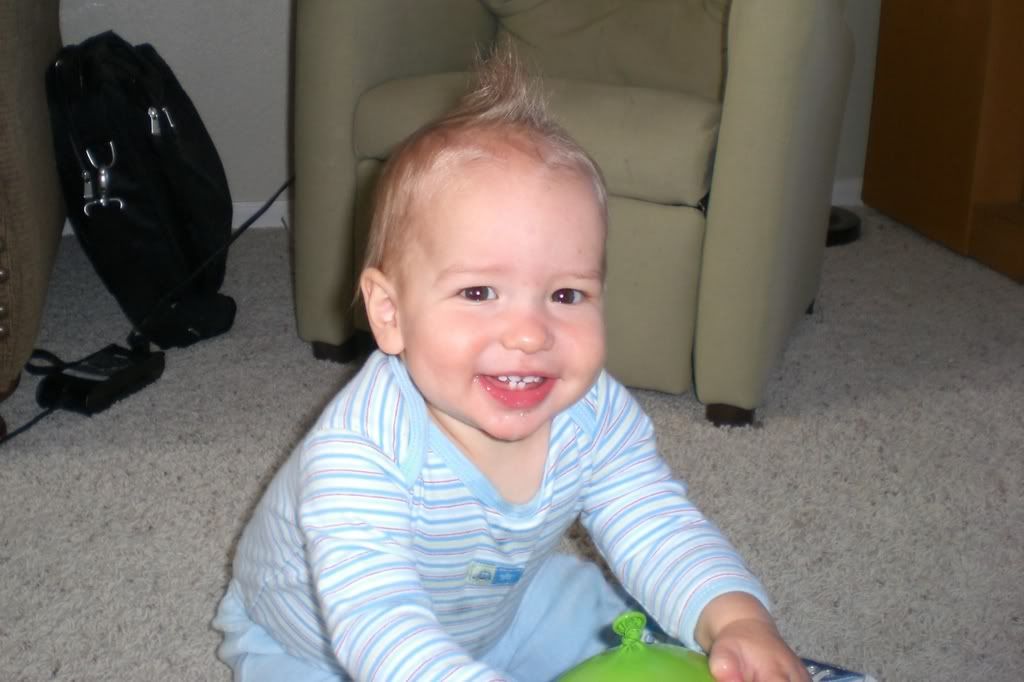 Caden's hair is much straighter than Carson's so I think he is going to sport the faux-hawk for a while...what do you think?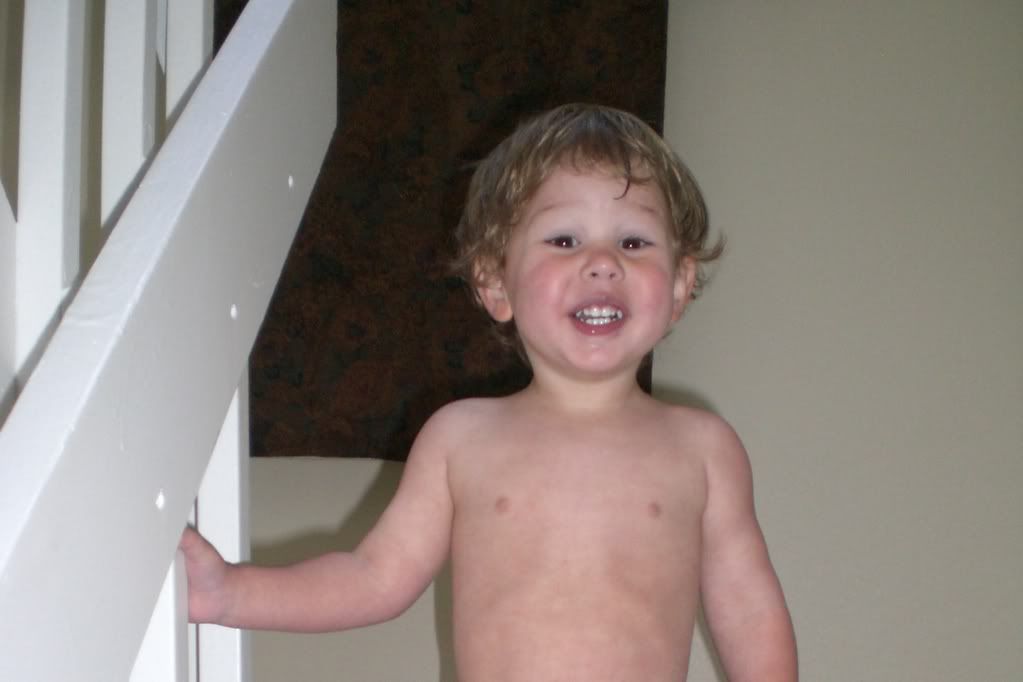 Carson in his super independence, has started changing his underpants randomly, and he always wants to do it himself... originally, this picture showed him in his skivies, and since he did it himself, he has one leg in a leg hole, and one coming out of the waist band, and the tag is hanging on his bottom instead of his waist. Since there are weirdos on the internet, I won't share the entire picture, but I did want to share how proud he is of himself.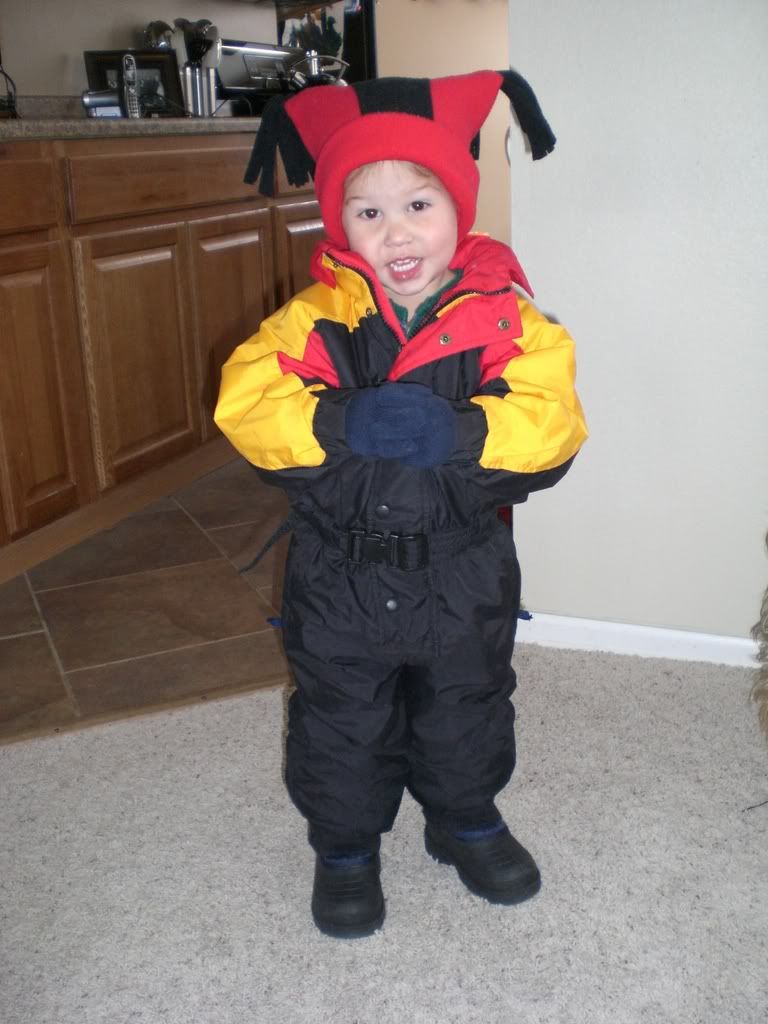 This winter has been pretty dry so far, and today was the first snow that has been substantial enough to play in. Carson was so excited to get all bundled up to be able to play in it!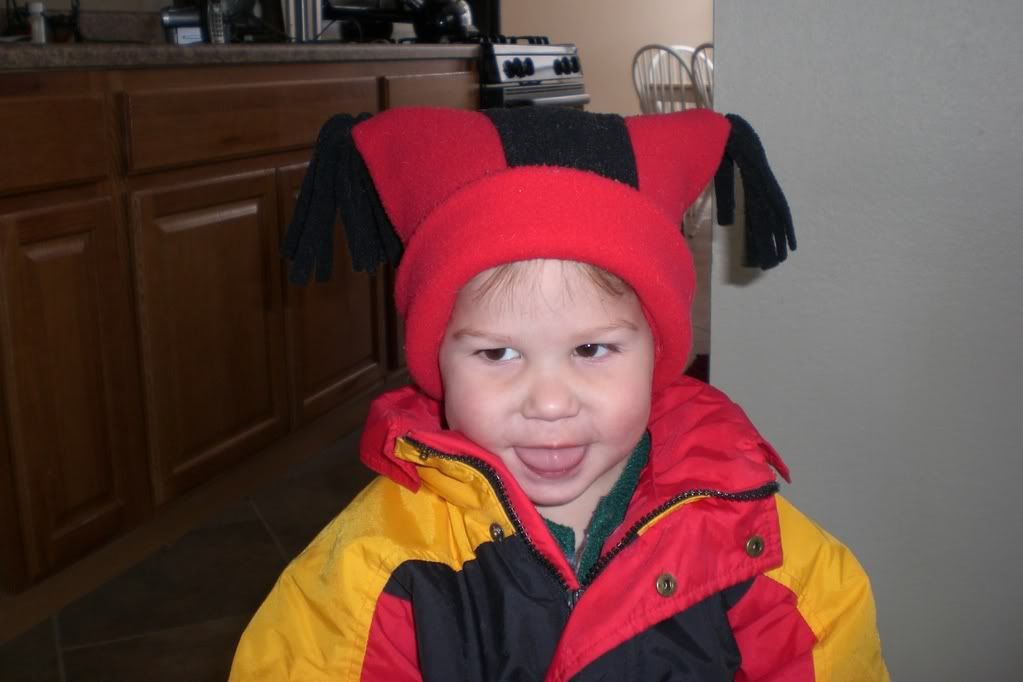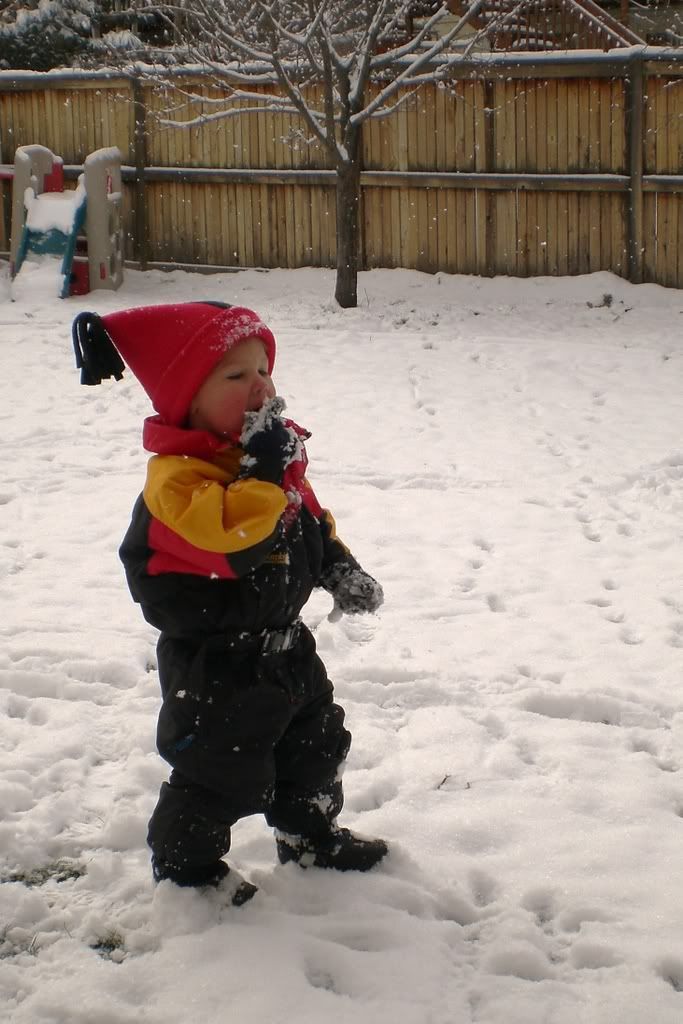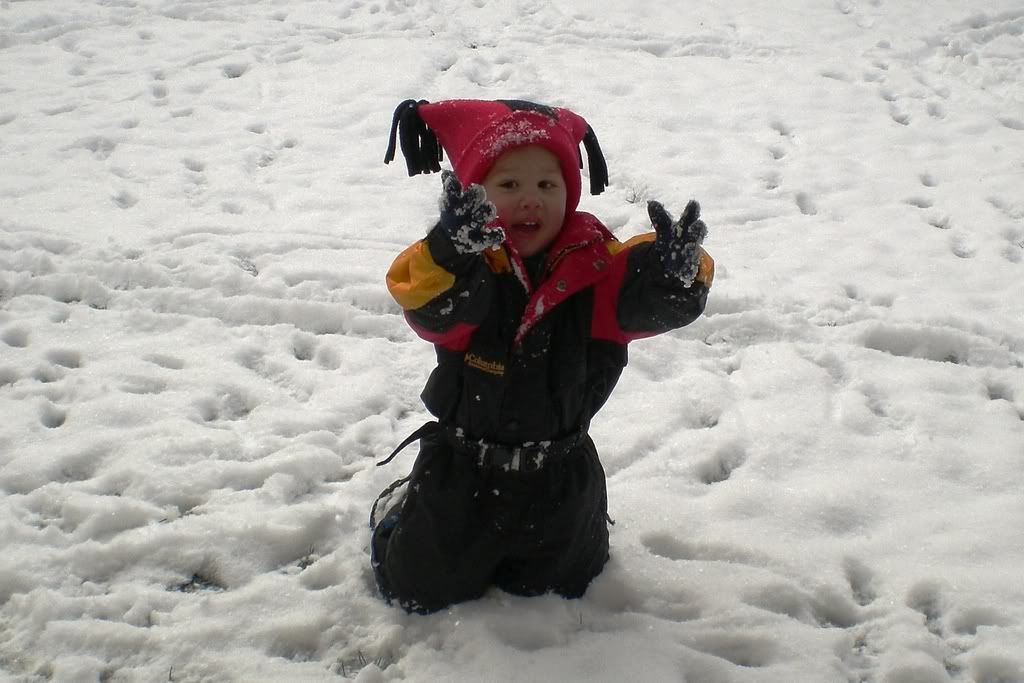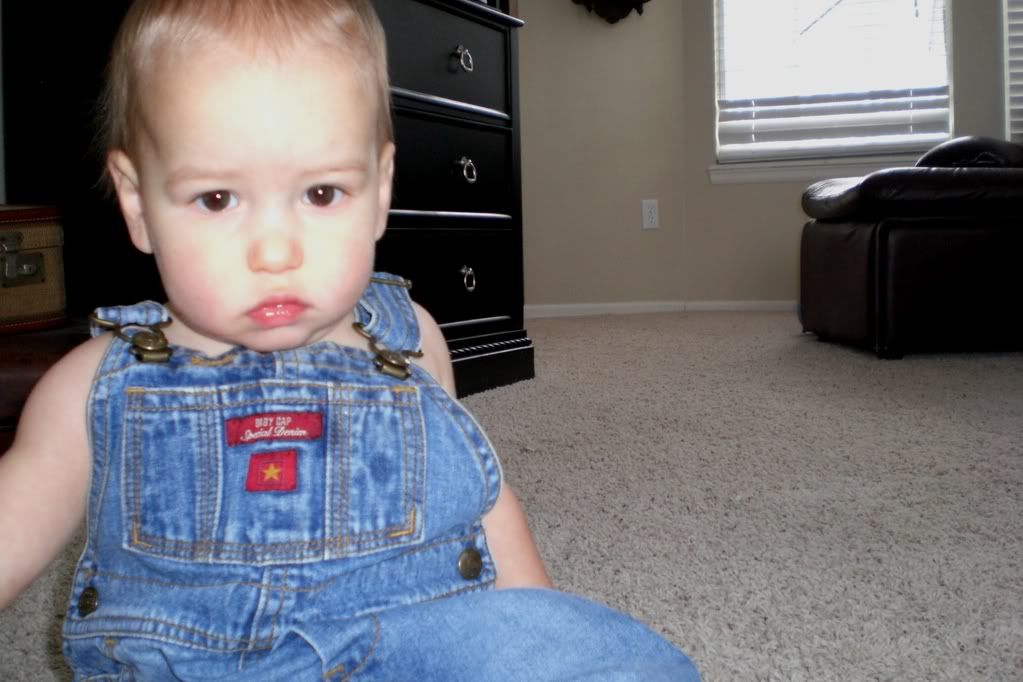 Caden on the other hand (who I was getting dressed at the time) was pouting because he couldn't play outside with Carson... I guess we better get him a snowsuit too... :)