This past month or so, Carter has decided he is as big and as capable as his brothers. He's giving his momma a heart attack. He's started going up and down the slide in the backyard fearlessly. He's climbing EVERYTHING. Yesterday, he climbed into his high chair by himself, and then yelled at me to get him some food. He's started trying to buckle his seatbelt, and nearly has it figured out. This morning, he climbed out of his crib. Awesome. Here are some pictures of our cute big boy.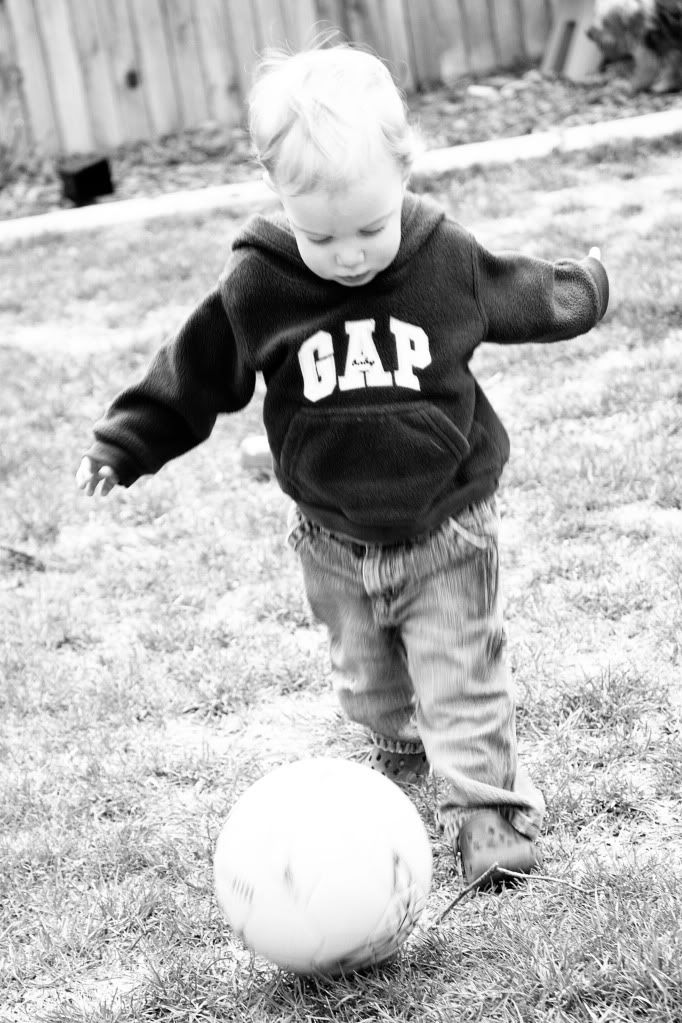 He's funny. Like really. He's full of personality. And he makes this face all the time, and then he laughs at himself.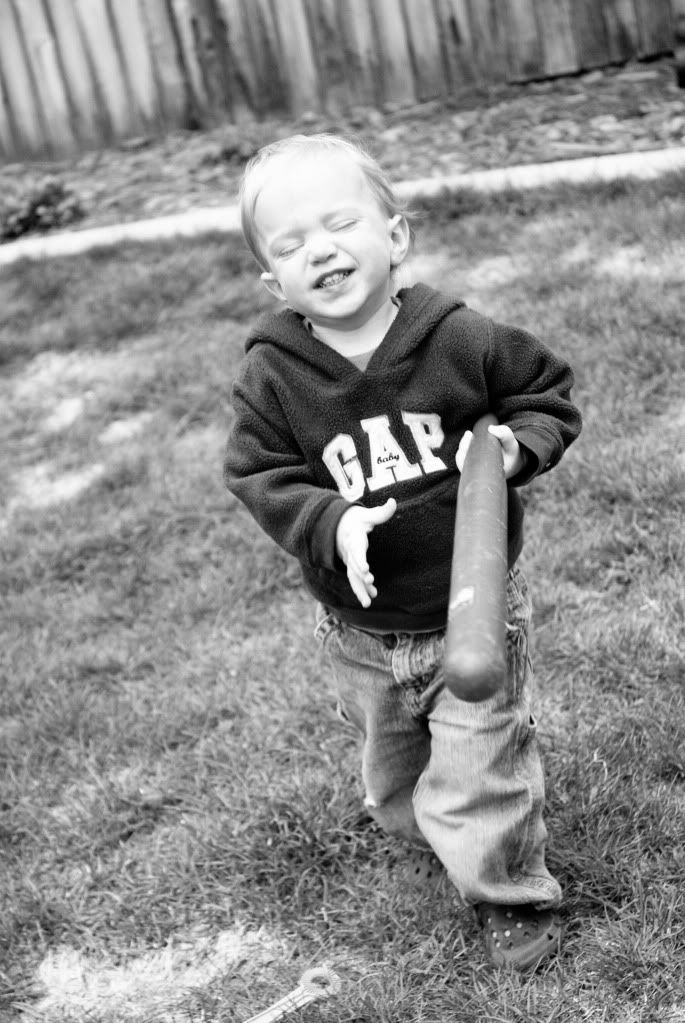 Yep, he got up on this trike by himself too...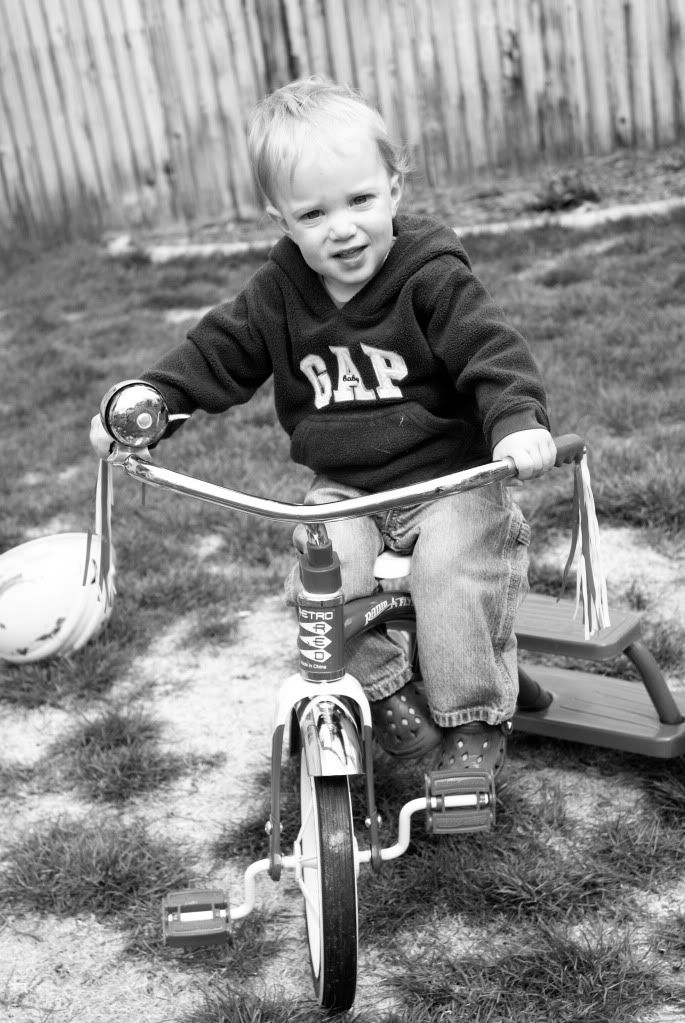 He sure is a cute little daredevil, though. :)