Caleb is four months old...almost 5 now. He's doing great and its so fun to see his personality coming out. He is a happy, happy baby. Probably my happiest yet. All of my babies were good happy babies, but Caleb is a smiley, giggly, extroverted happy baby. And I love it. On my most stressful of days, he is happy and easy going, and I am so so thankful for him. Oh, and just for my records, he was 14 pounds, 2 ounces and 25.5 inches long at his 4 month check up. He barely whimpered during his shots, which I was SO thankful for since Caden got his right before. He runs a fever within hours of his shots for 2 days or so and sleeps a lot and is a little more fussy...I say that not really for all of your benefit, but for mine, since I forgot that he did that at his 2 month check up as well and was surprised at his reaction...Maybe I'll remember to expect this and be more preemptive for his 6 month check up. Here's Mr. Caleb enjoying his Jumperoo...he loves this thing and talks and squeals while playing in it. :)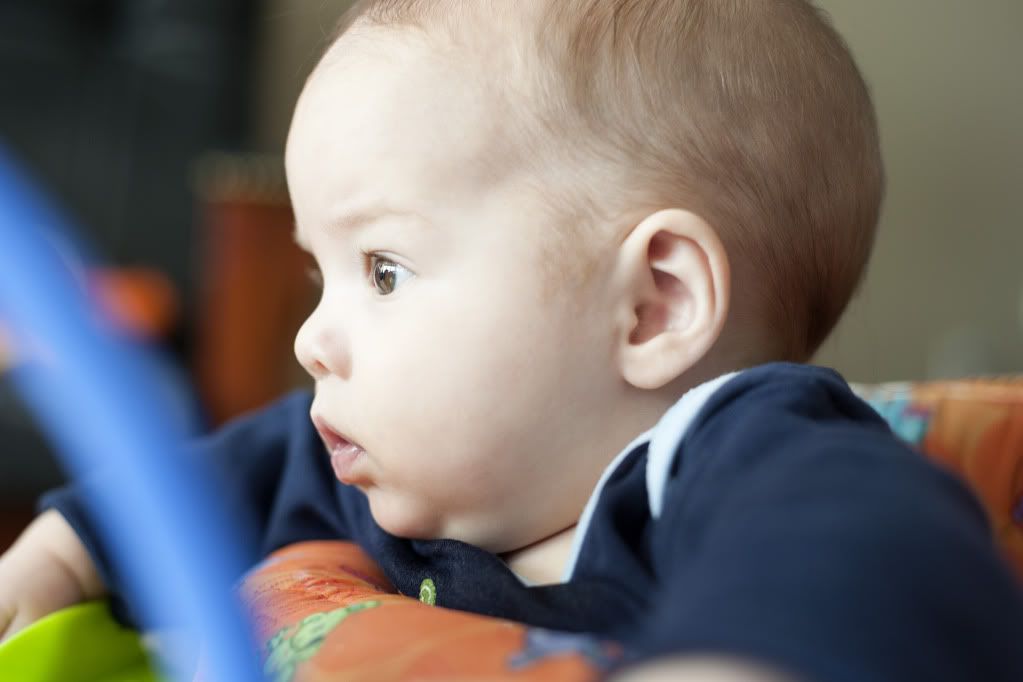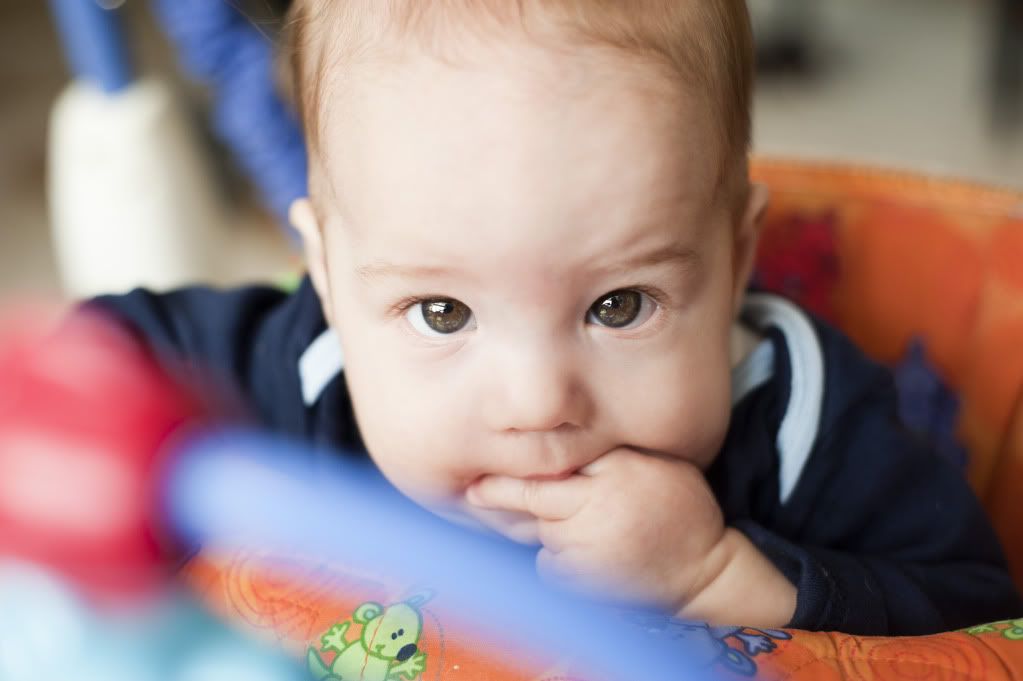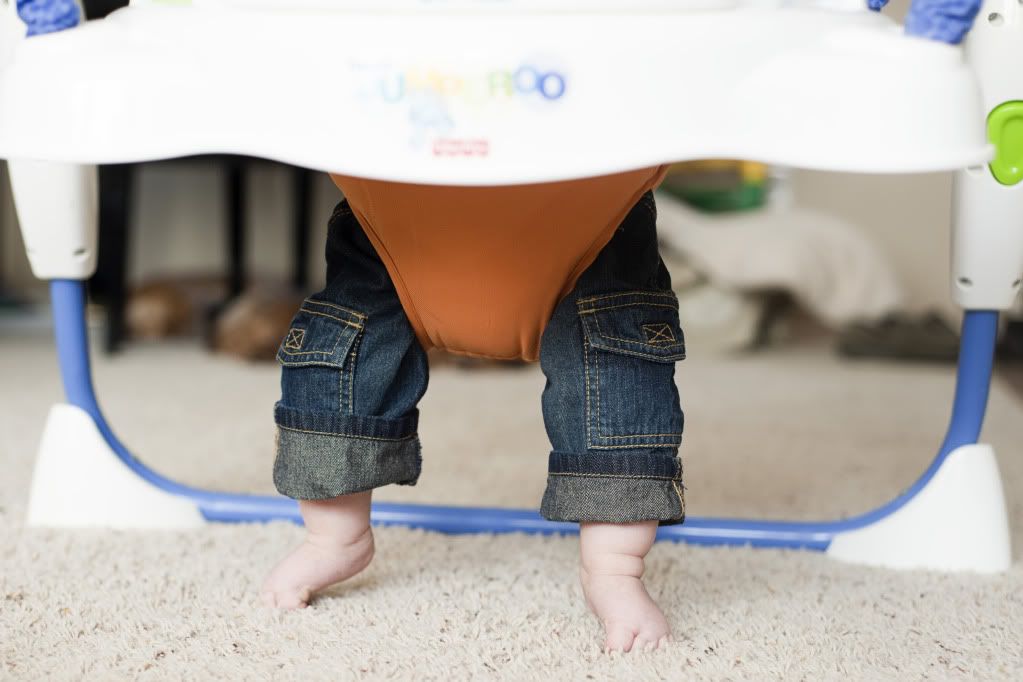 These boys are going to be buddies...I can already tell :)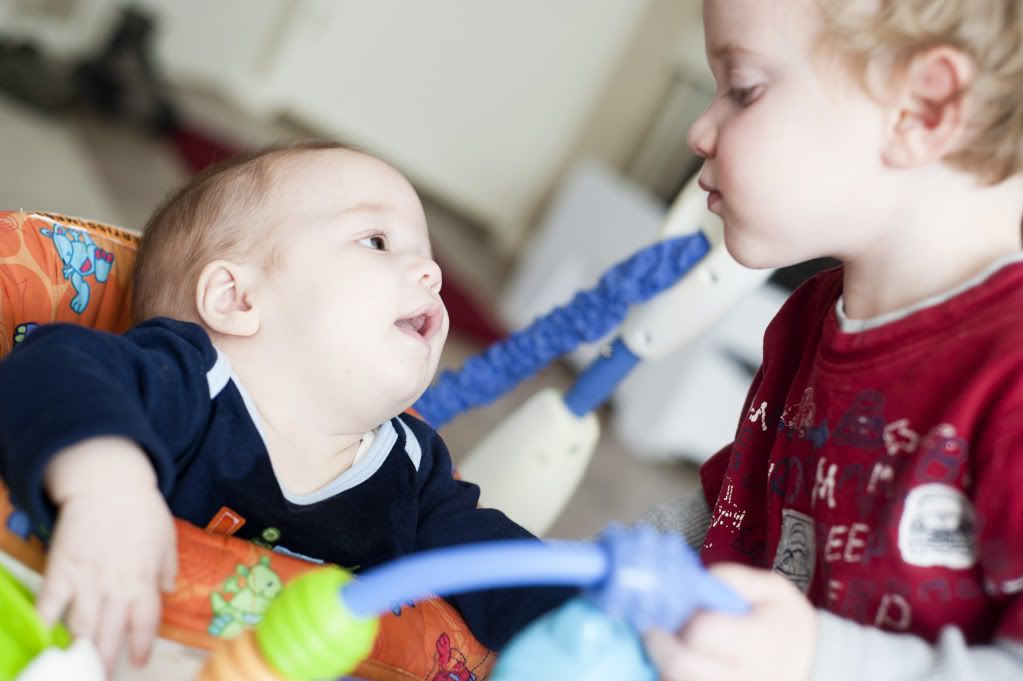 Caden just turned four years old! With my four boys, it's probably going to feel like we're a wheel of milestones...it feels like that lately...in a good way. :) He handled his check up really well! He cried hard during his shots which was hard on this Mommy, and kept talking about how it hurt. This was the first time he really was old enough to think about what was/had happened. Breaks my heart. He's a thinker too, which may surprise some. But he does. He's busy, busy, and constantly going, but then he'll speak up with some running thought or discovery which lets you know he's been mulling over something for a long, long time. I love this about him. He's a sensitive soul and my wild child all wrapped into one. He loves people, anyone really, and thinks about them constantly...regularly bringing someone up that we haven't seen in a while, or someone I had no idea he even noticed. Love my Caden. At his check up, he was 3'4" and 36.5 pounds. He's being treated for mild asthma for chronic coughing, which I was very stressed about because when he received breathing treatments as a baby, it made him (and this momma) agitated and CRAZY. It was a very long and hard 6 months, but it has been awesome. He doesn't seem at all illy effected. He's sleeping better and hasn't coughed ONCE since we started the twice daily treatment.
We had a Chuck E Cheese party at Caden's request, which is funny because although he WANTS to like Chuck, he is completely terrified (like physically shaking in fear, terrified) of him. But, he requested the party, and for Chuck E. to visit his friends. He had SO MUCH FUN and even handled it well, only sinking back in to Cary, when Chuck tried to give him a high five. The next day he told me, "Chuck E Cheese thought I wanted a high five. But I didn't...I didn't, Mama." It was really funny because I could tell he'd been mulling that thought over for a long time. :) Here are TONS of pics from Caden's party.
My 4 year old boy...I snapped this in our street as we were loading the car to head to CEC's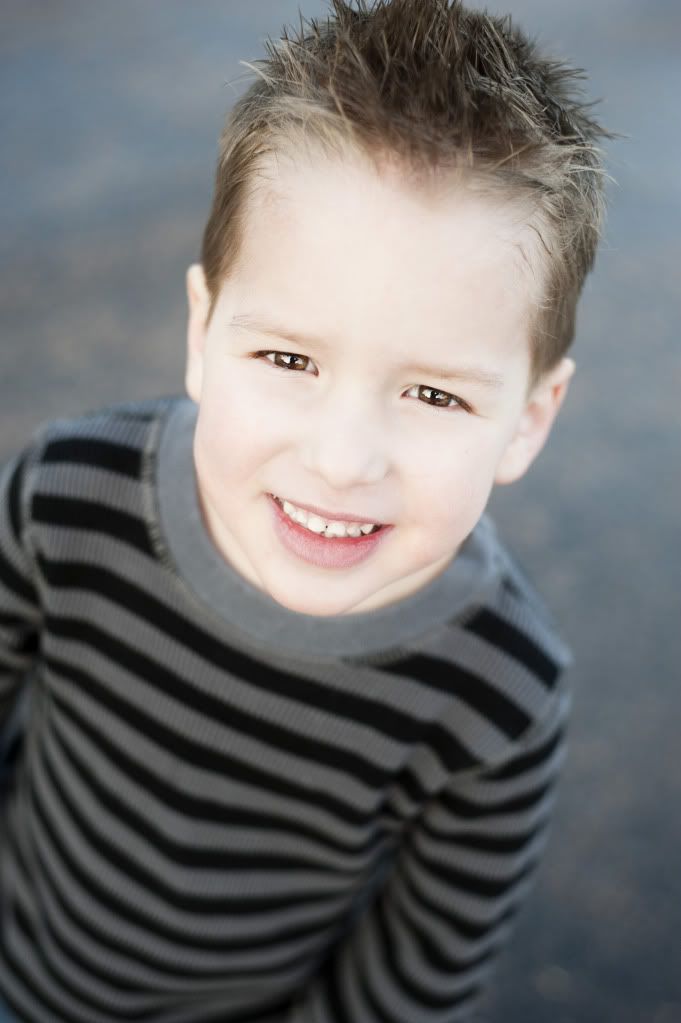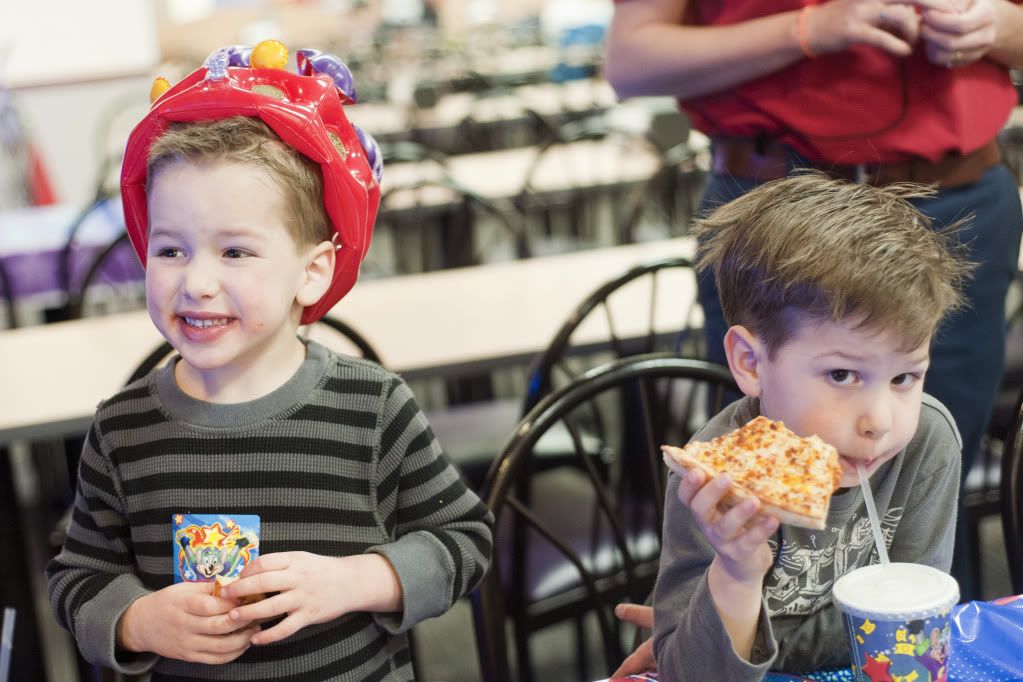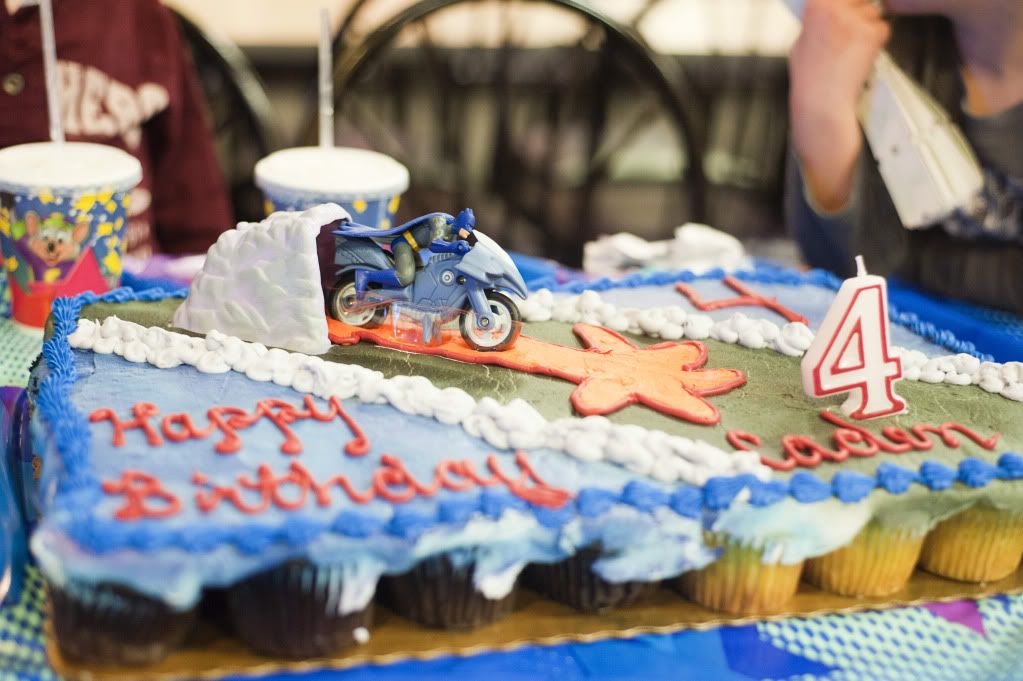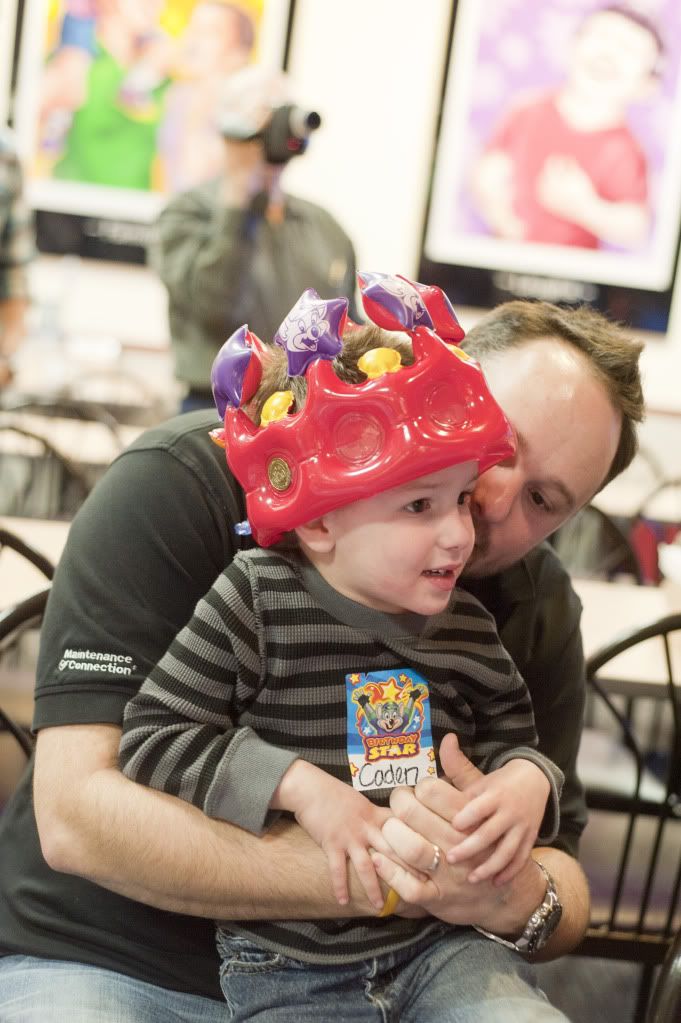 This picture so clearly shows how Caden feels about Chuck...see how he
wants
to like him...so funny. :)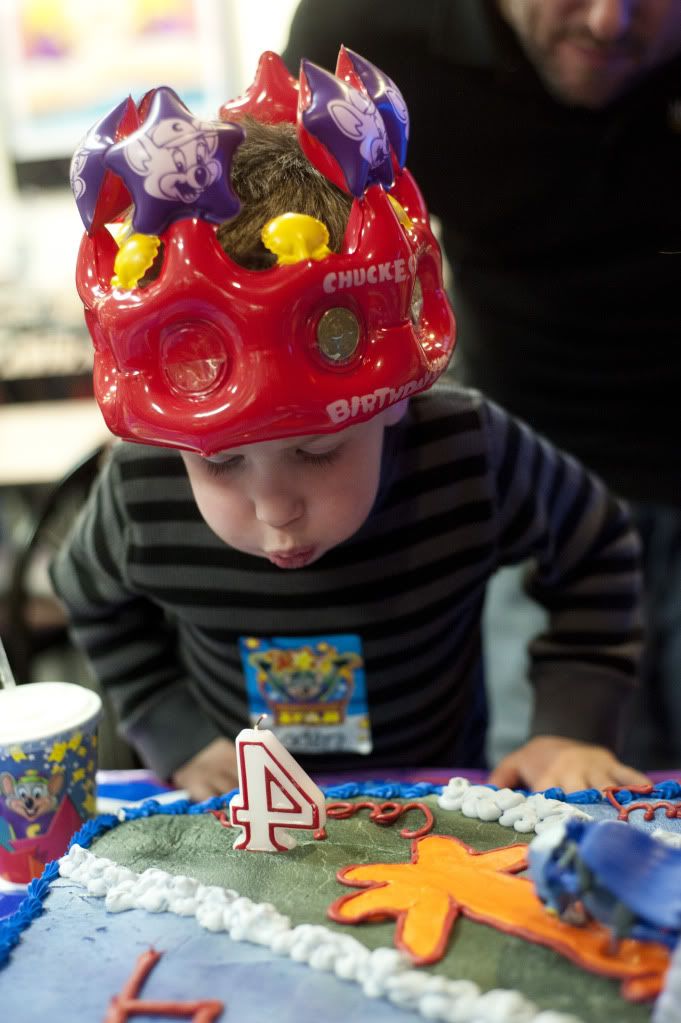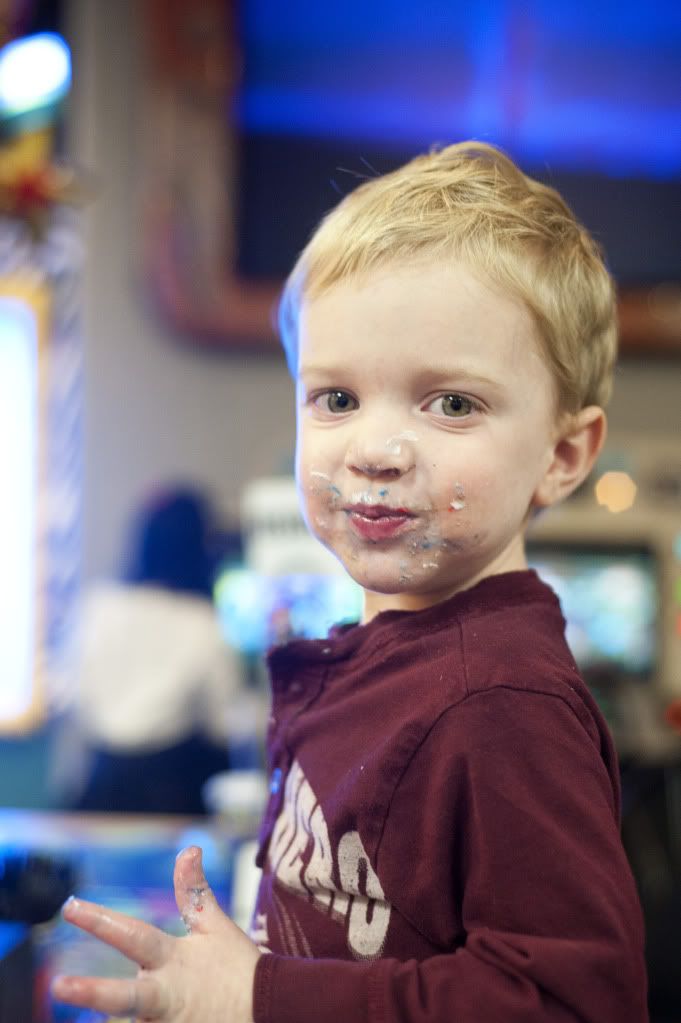 Caden's Uncles and Aunties tried to outdo each other in the ticket winning...Caden scored!!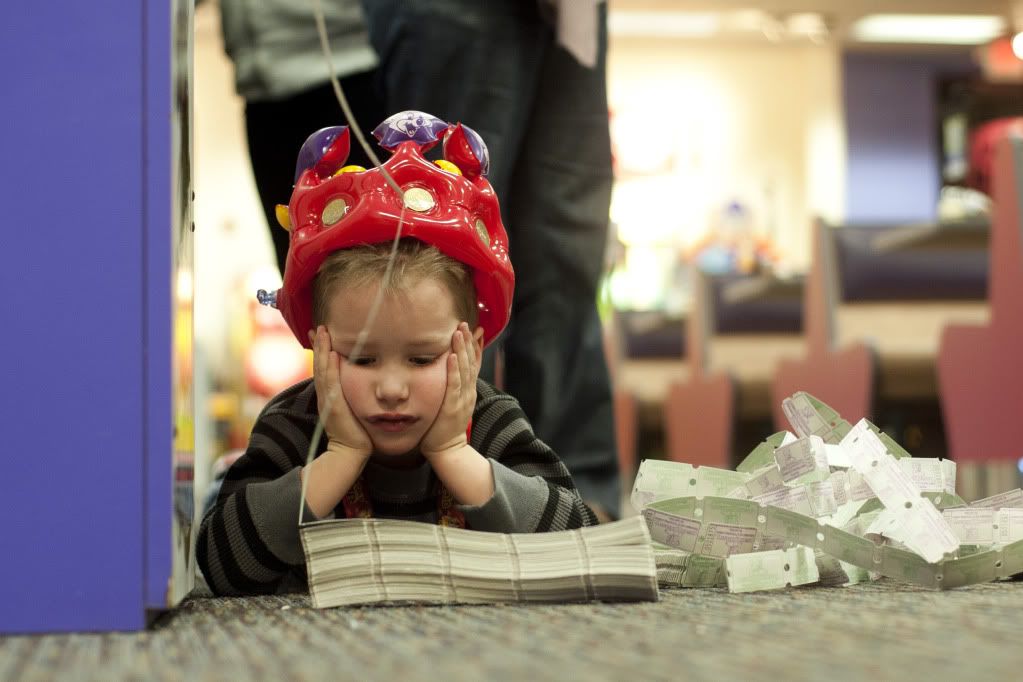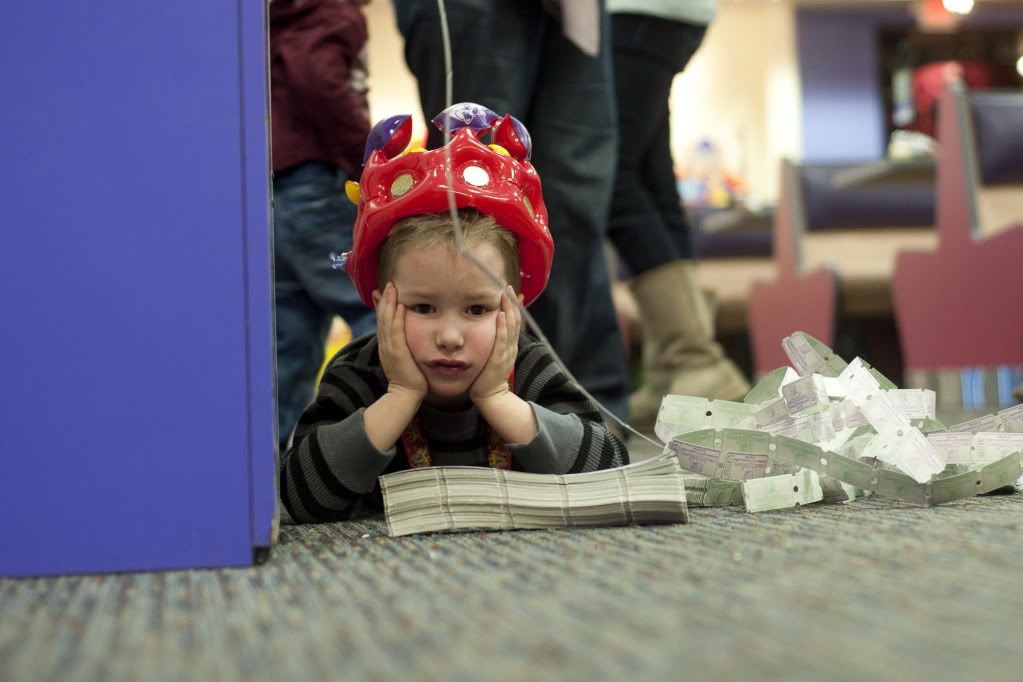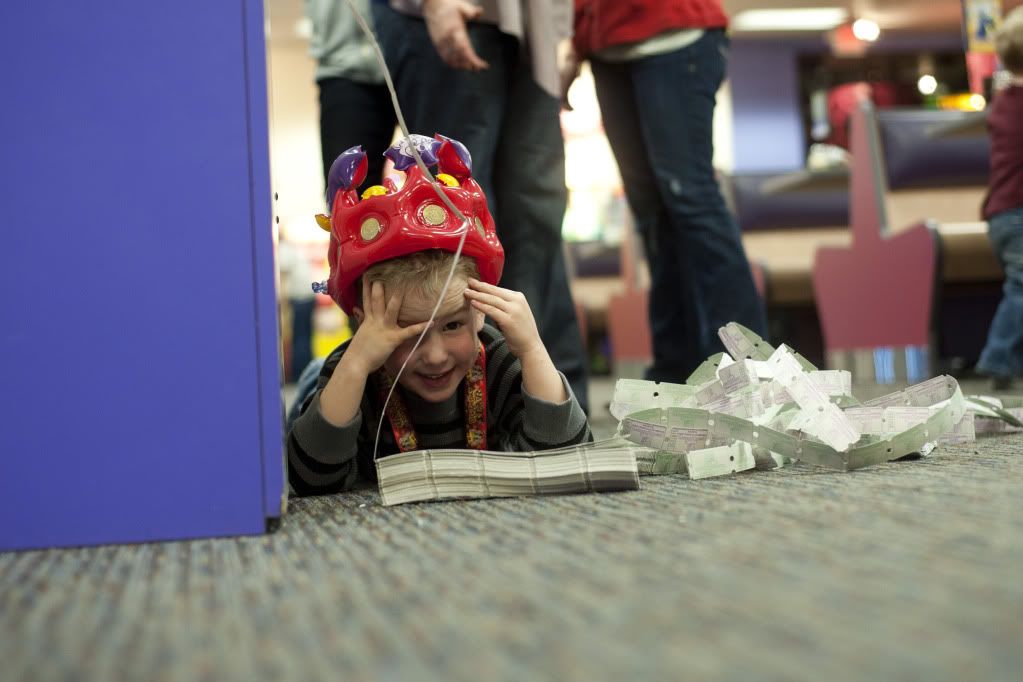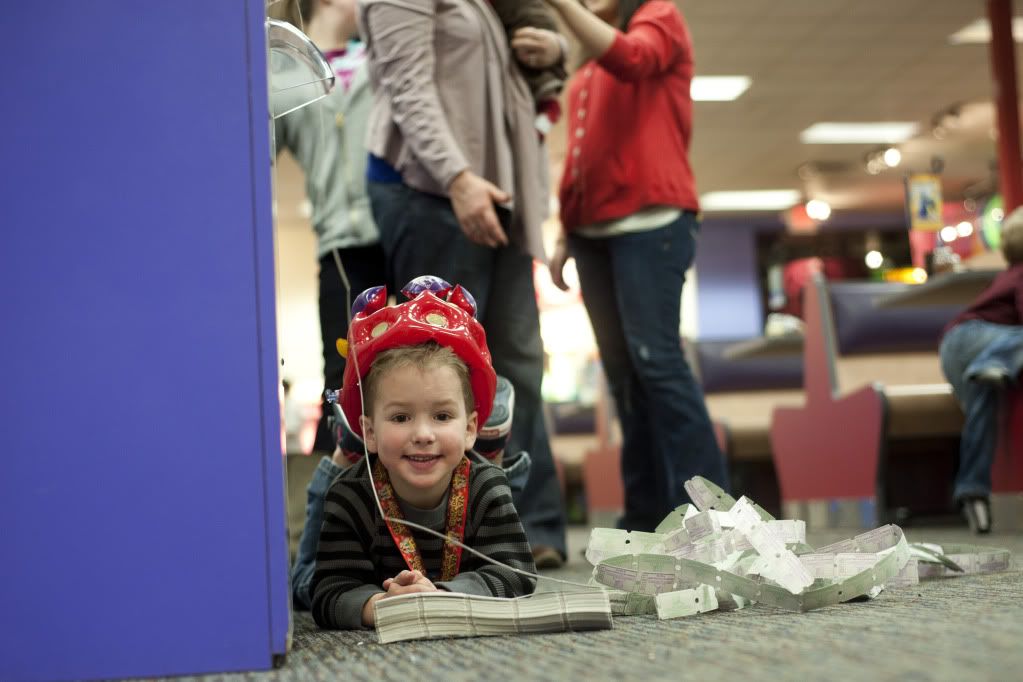 Caden didn't know what to think of this ticket grabbing machine...but he had fun eventually :)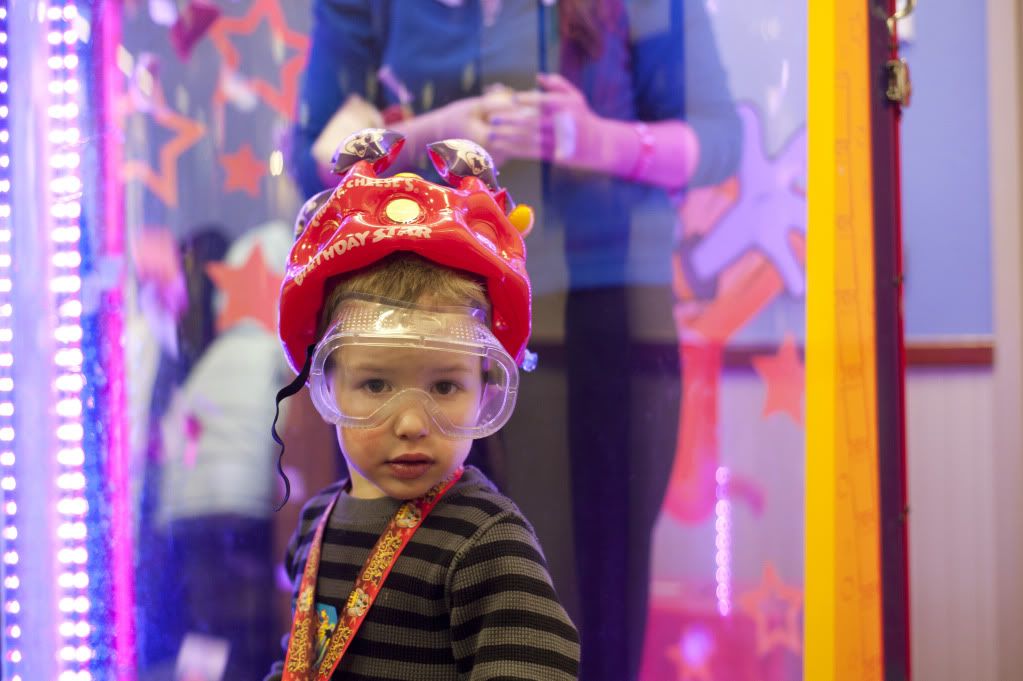 He did not like it when the voice of CEC told him what to do! Ha!!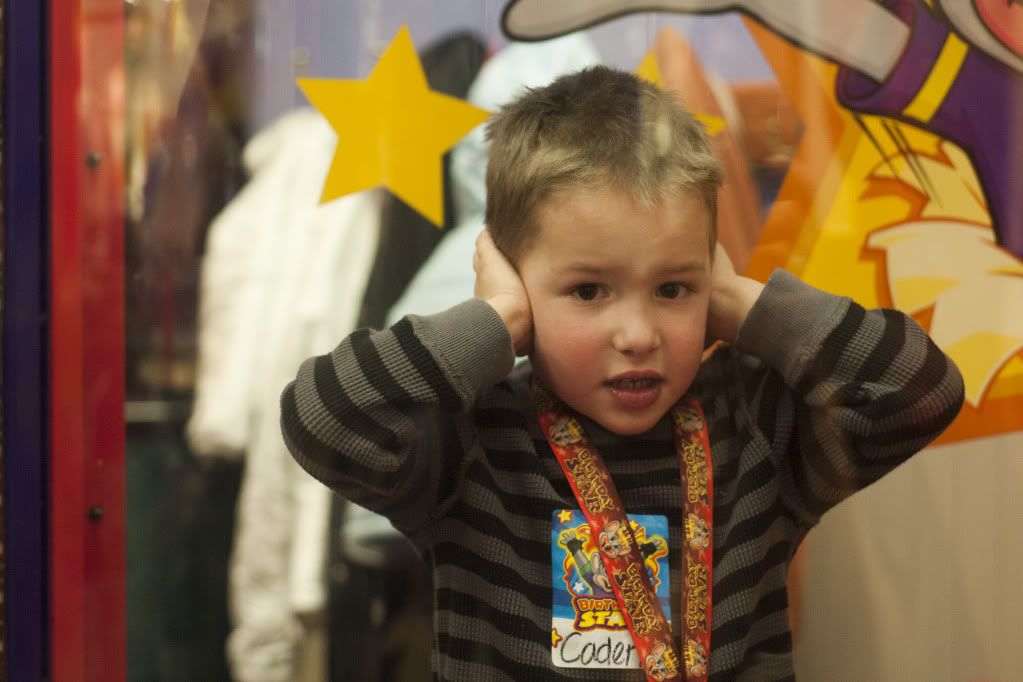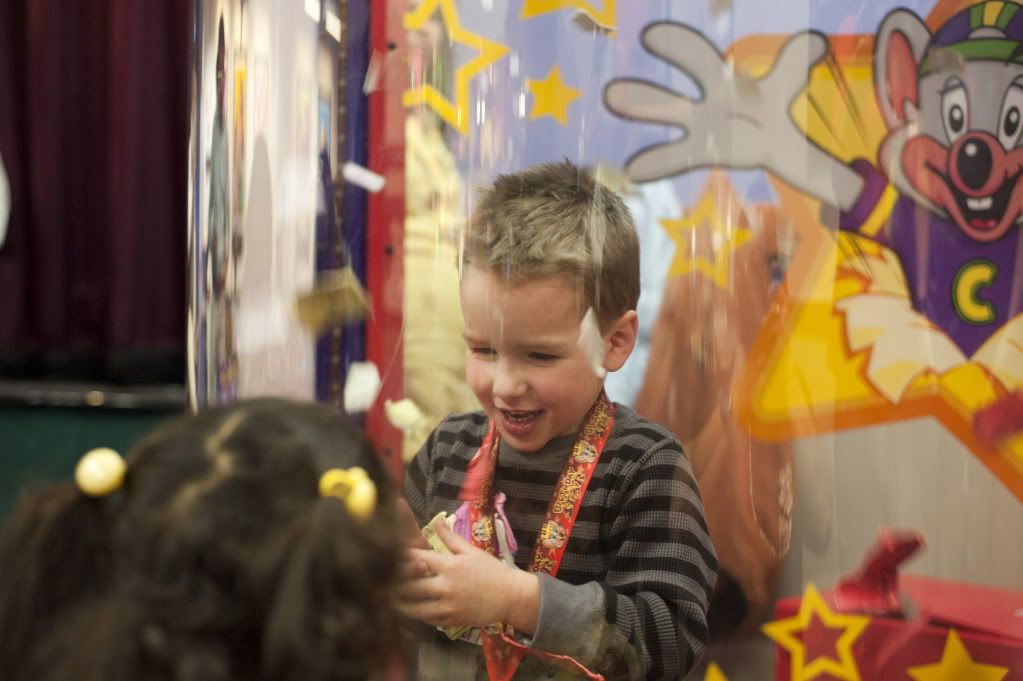 The next days the boys had fun helping/watching Caden open his gifts...Caden insisted on wearing his birthday crown and medal :)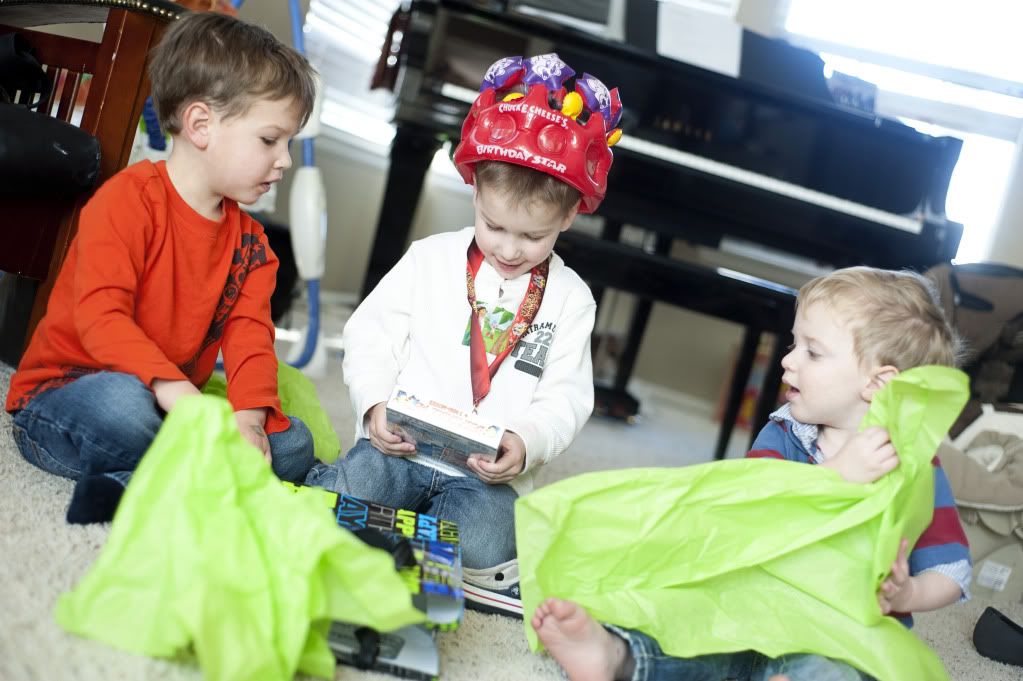 Caleb really enjoyed it ;)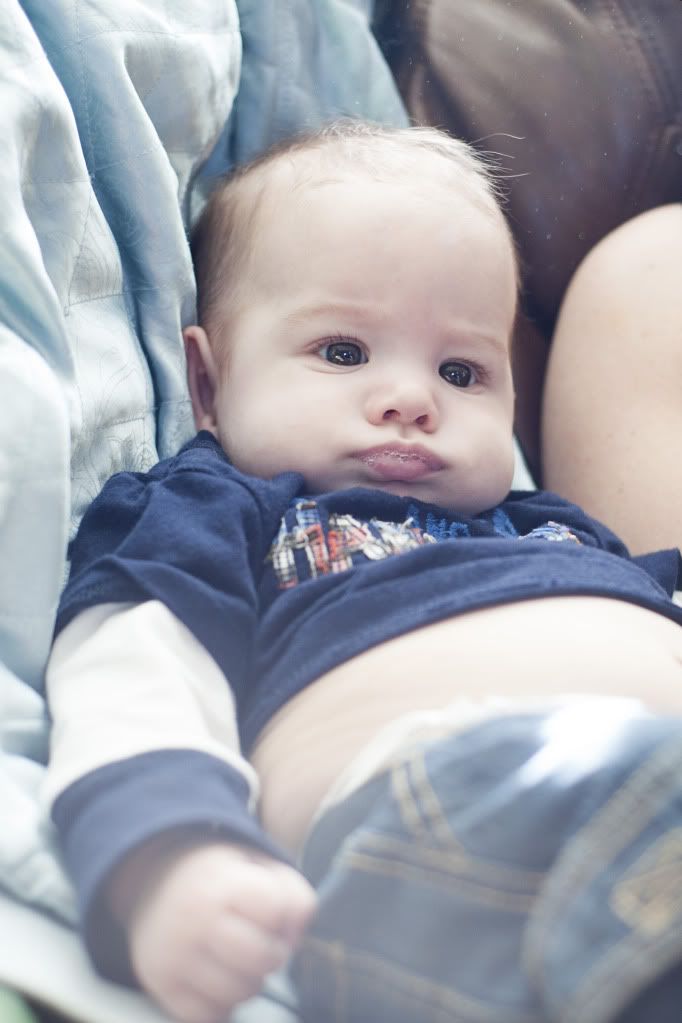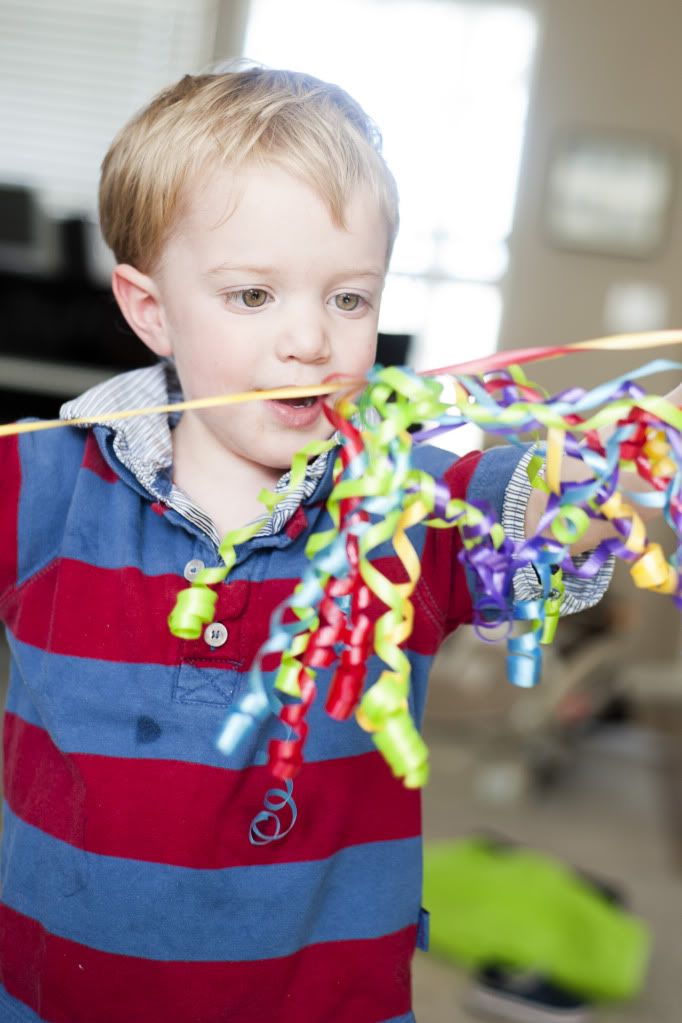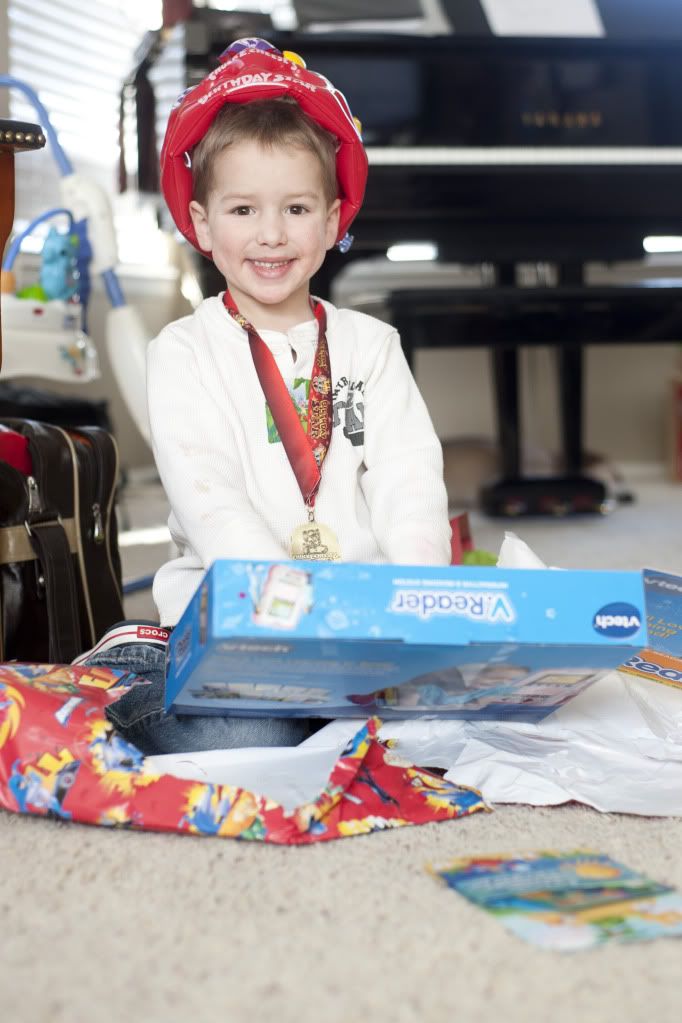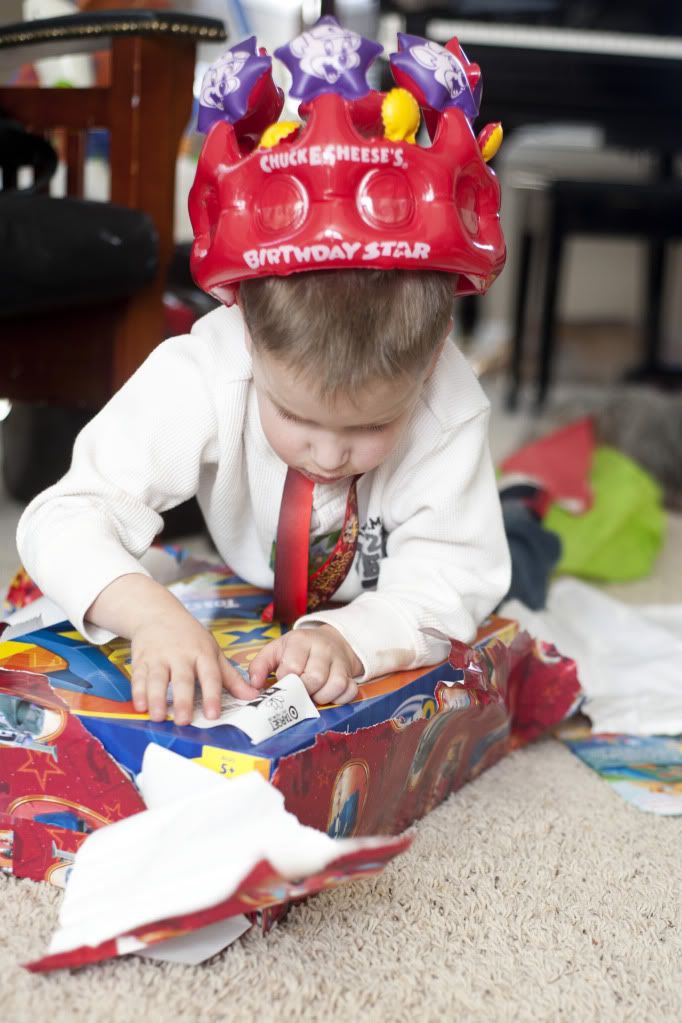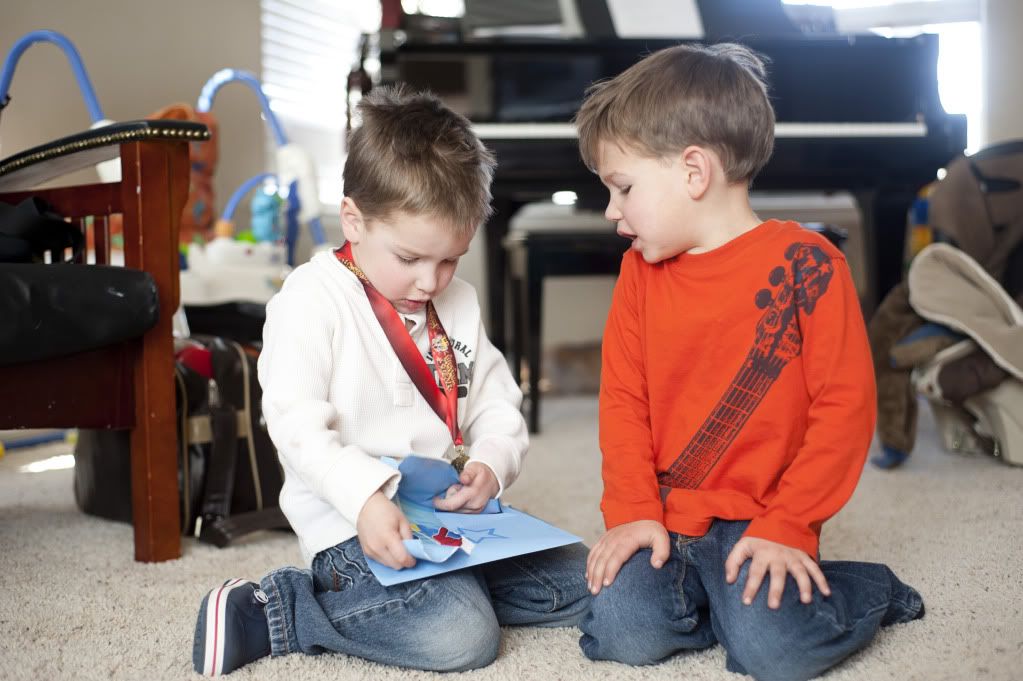 My Grammy & Papa gave Caden his birthday money in $1 bills... he thought it was pretty awesome! :)