We got to spend the week around the 4th of July in Houston with Cary's mom's side of the family. We had such a great time getting to see everyone and make such fun memories while we were there! It had been much too long! Beware, picture overload below! :)
Friday, we went to NASA where I planned to take tons of pictures...only to realize that I'd left the card for my camera at home... I know...bad photographer/mommy! We did grab a disposable, but obviously I don't have those yet. We also took the funniest picture in front of a green screen that looks like we are all floating in a spaceship. Seriously funny!! We all had a great time there, and it was the perfect reprieve from the crazy tropical storm outside! Then we went to Joe's Crab Shack in Kemah for dinner. YUM!!
Saturday, we laid pretty low as we were all worn out from the week we'd had up until then: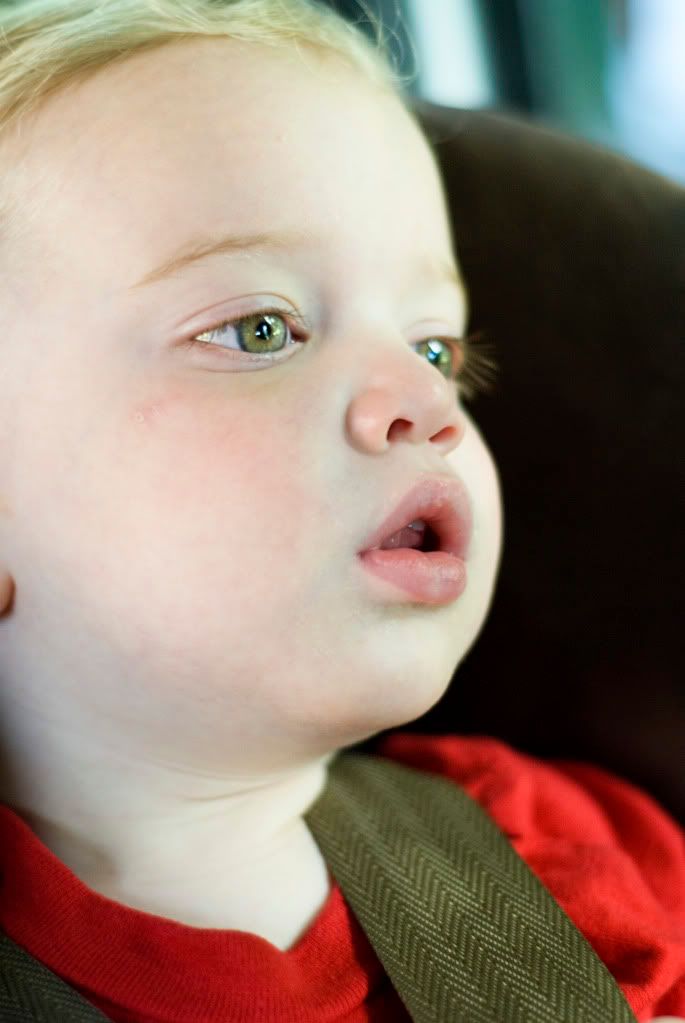 It was nice to have a day to kind of try to recuperate. Then we met up with our good friends Natalie & Joey and Lindsey & BJ at Carrabba's for dinner. It was so much fun to see these four again!! Every time we get together, I feel like no time has passed at all (aside from the fact that we all add additional children between visits!!) and the nights are always full of laughter. :)
On Sunday, we attended church as a family with Cary's parents, siblings and their families. We were a crowd!! :) It was a great time, and the church had a bbq after service with jump houses and balloons for the kids.
Carter was SO funny in the jump houses! I guess he was feeling a bit brave that day! :)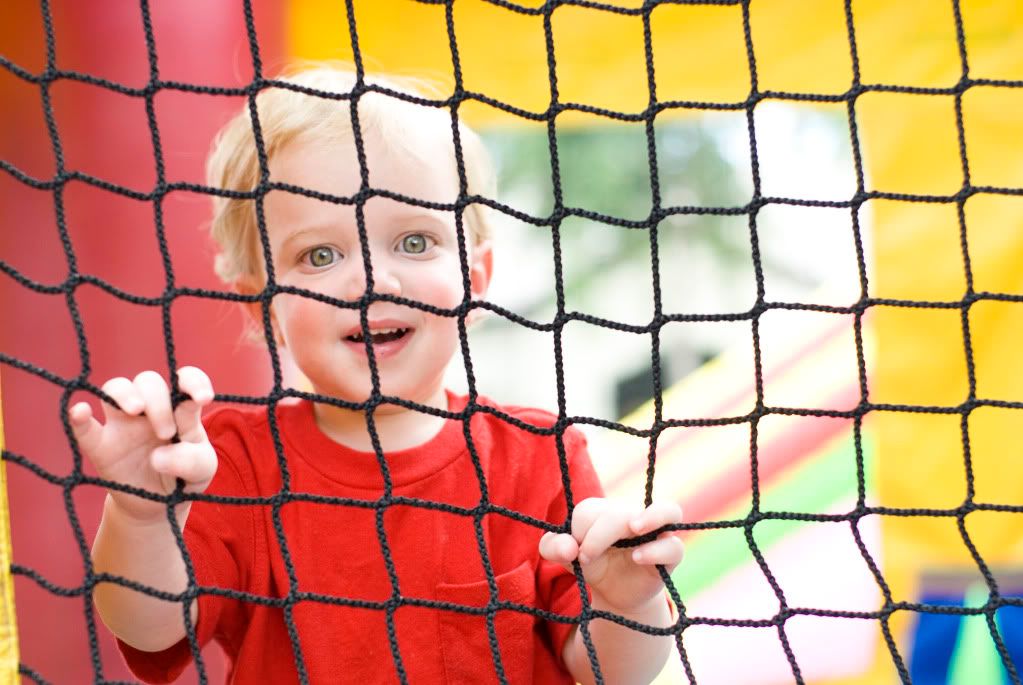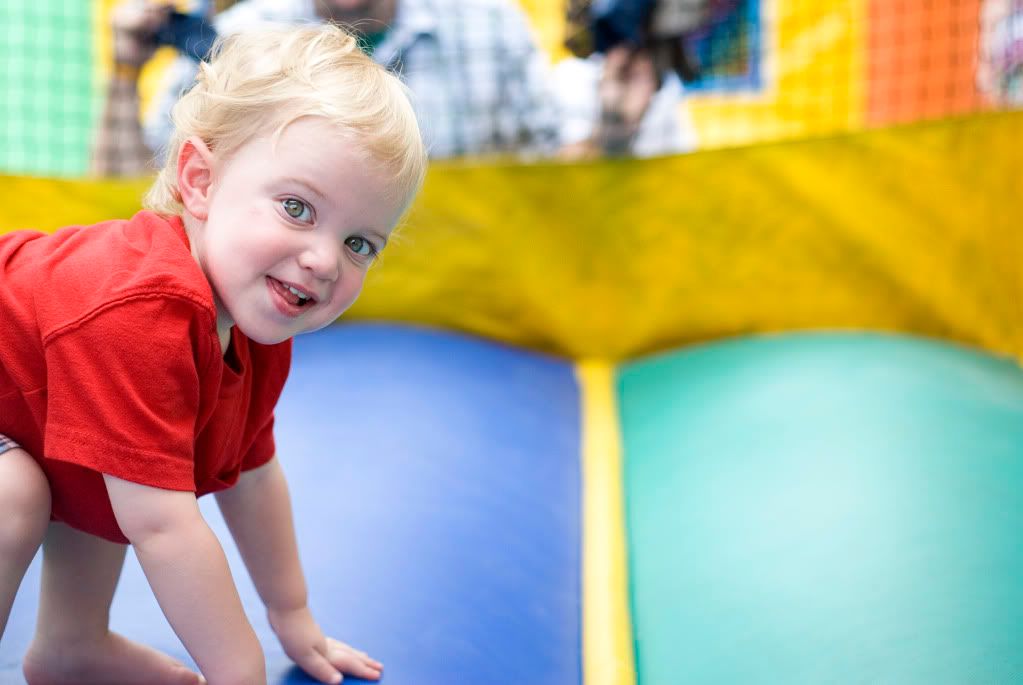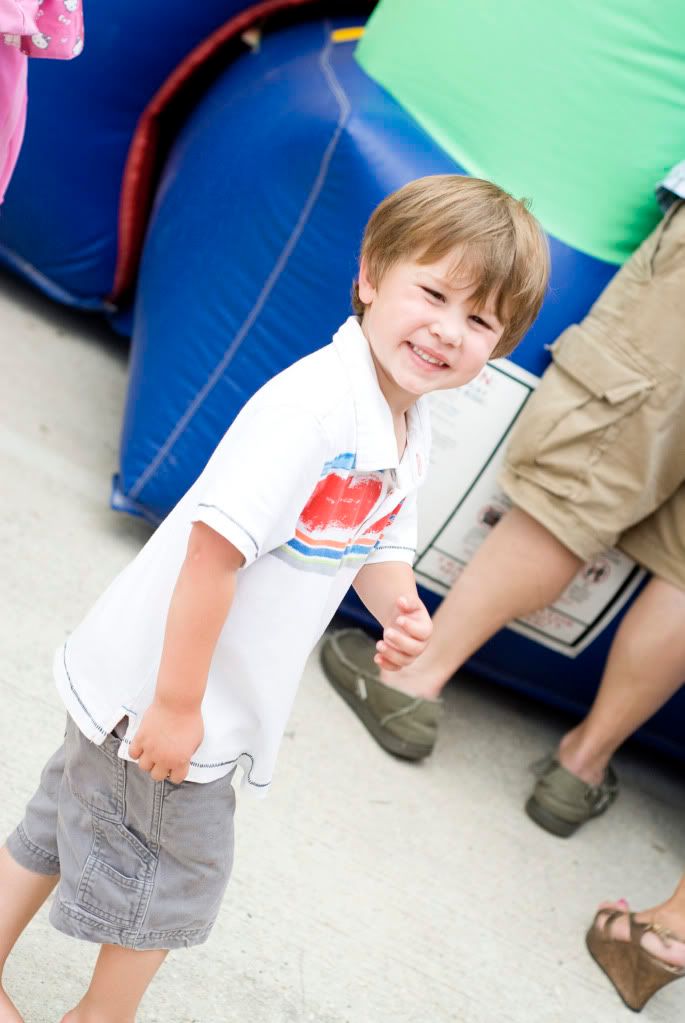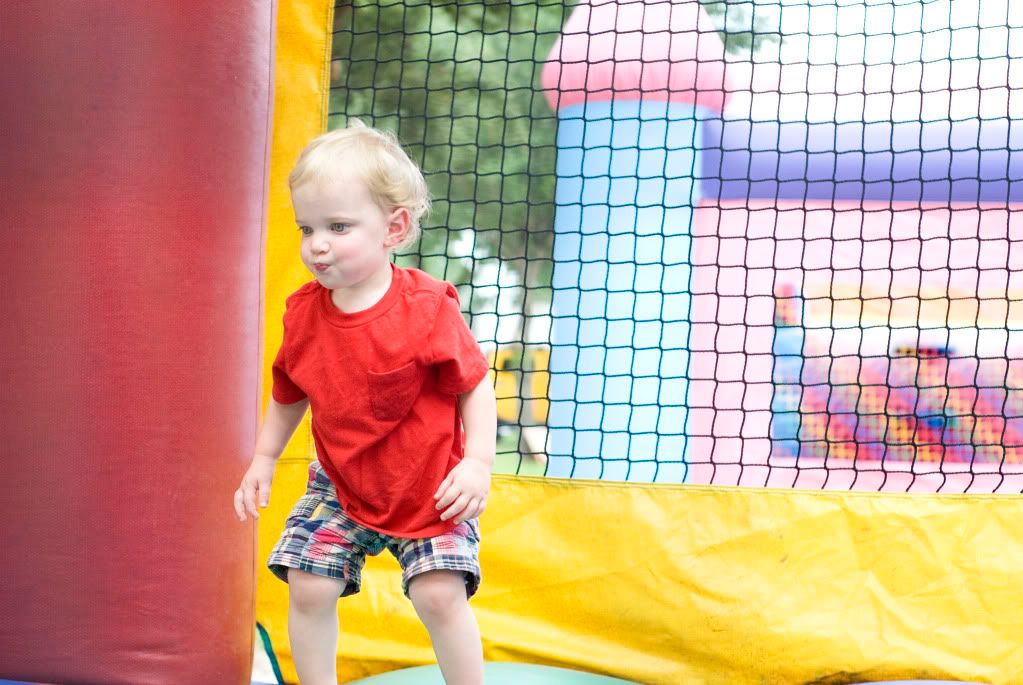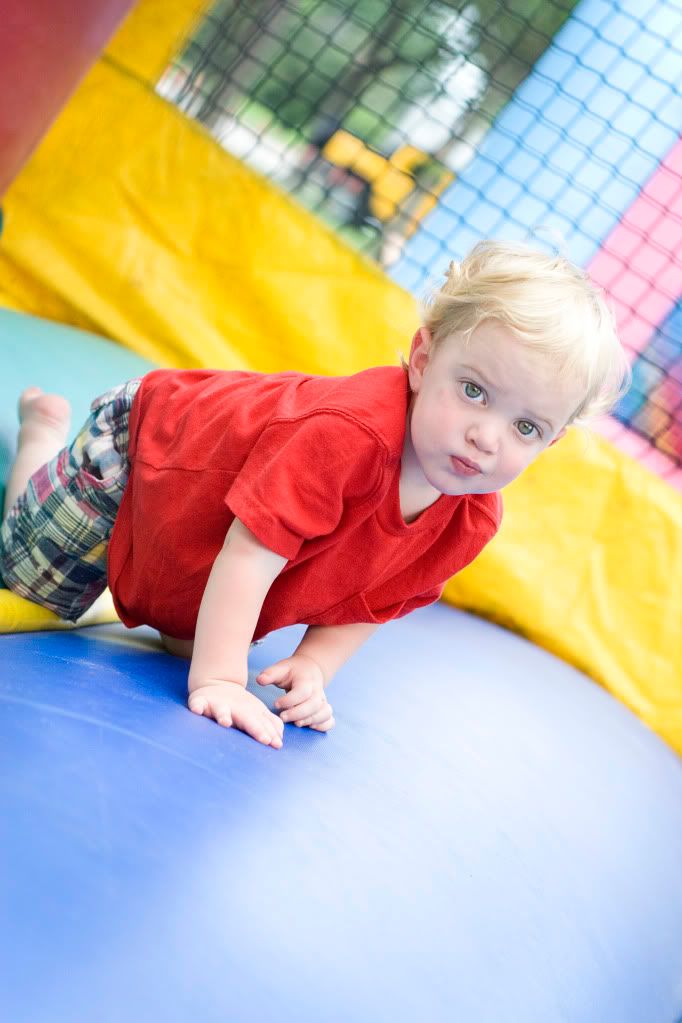 Our niece, Caralyne:
And her big sister Kynadee: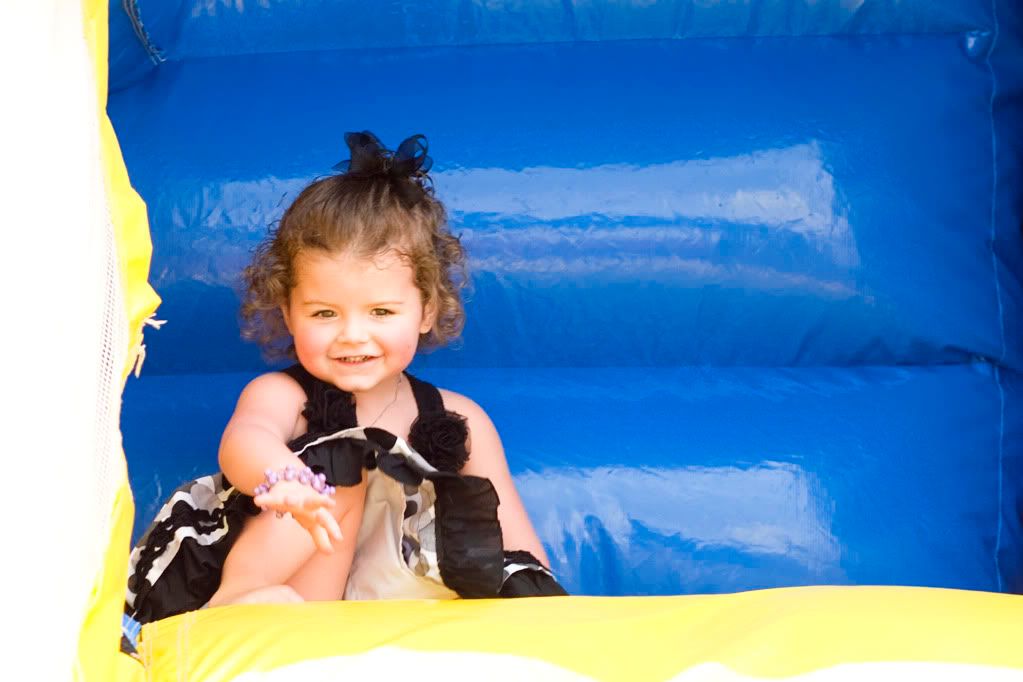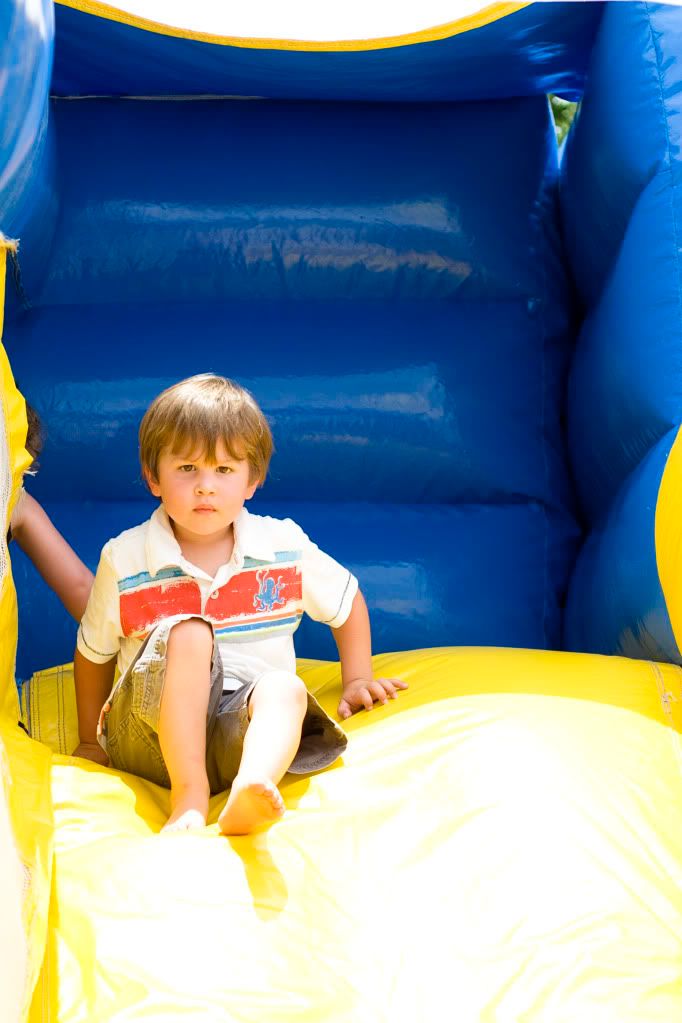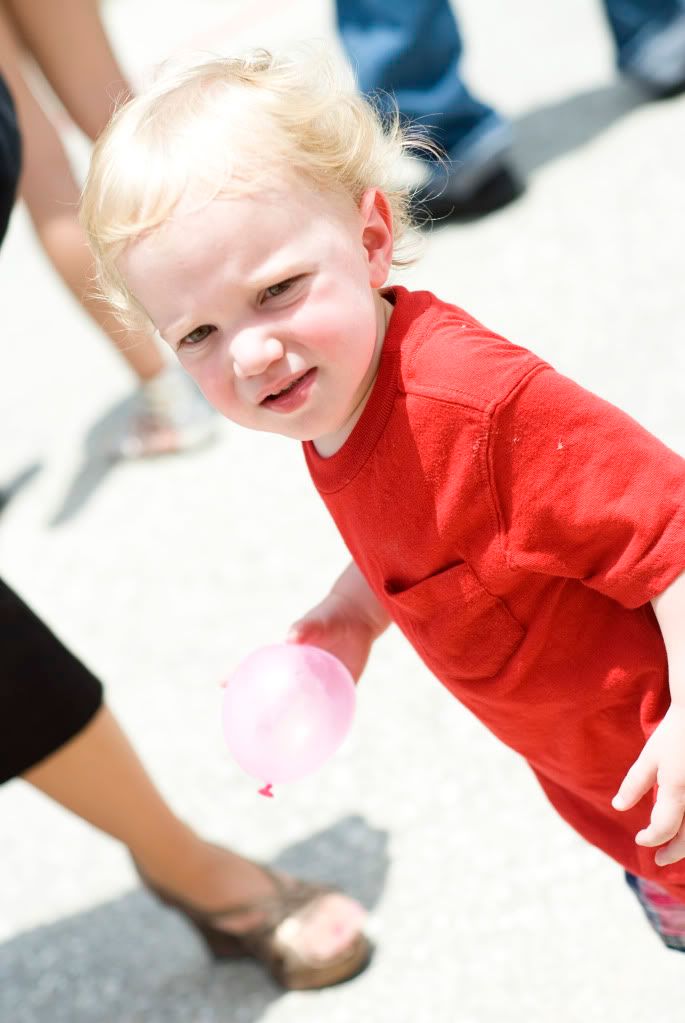 Carson said these were baseball hats because he thought you were supposed to hit the balloons hanging in front of your face. :)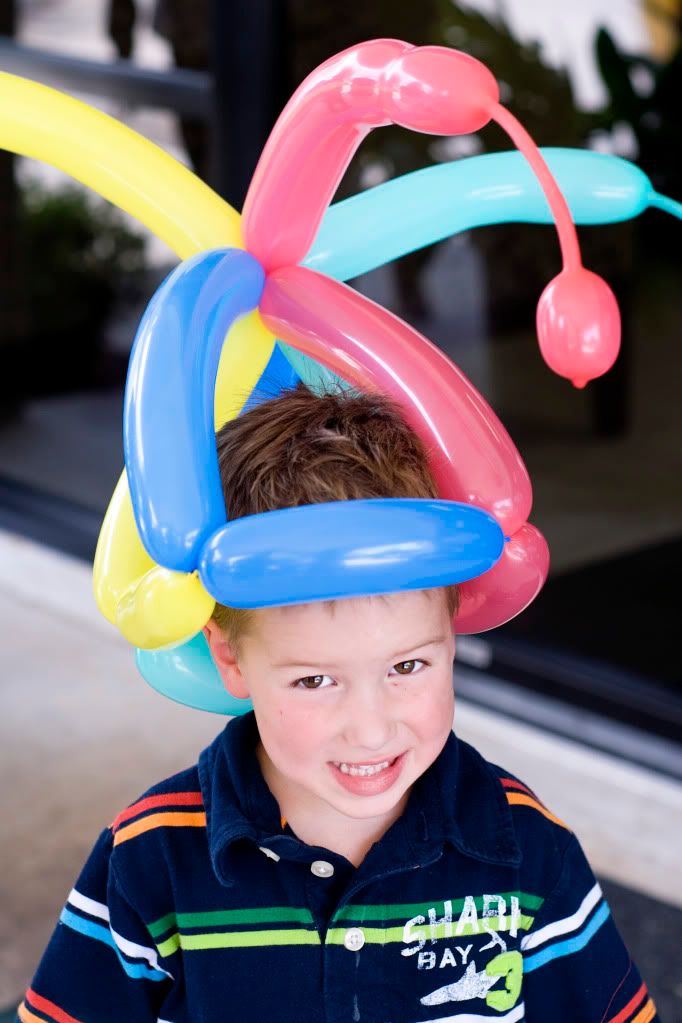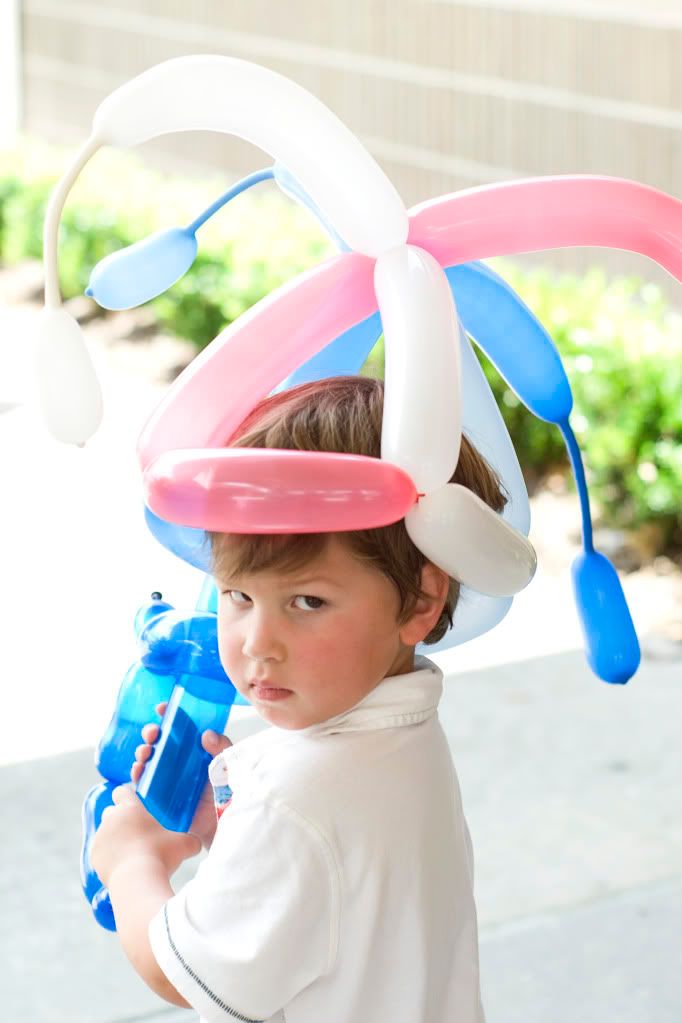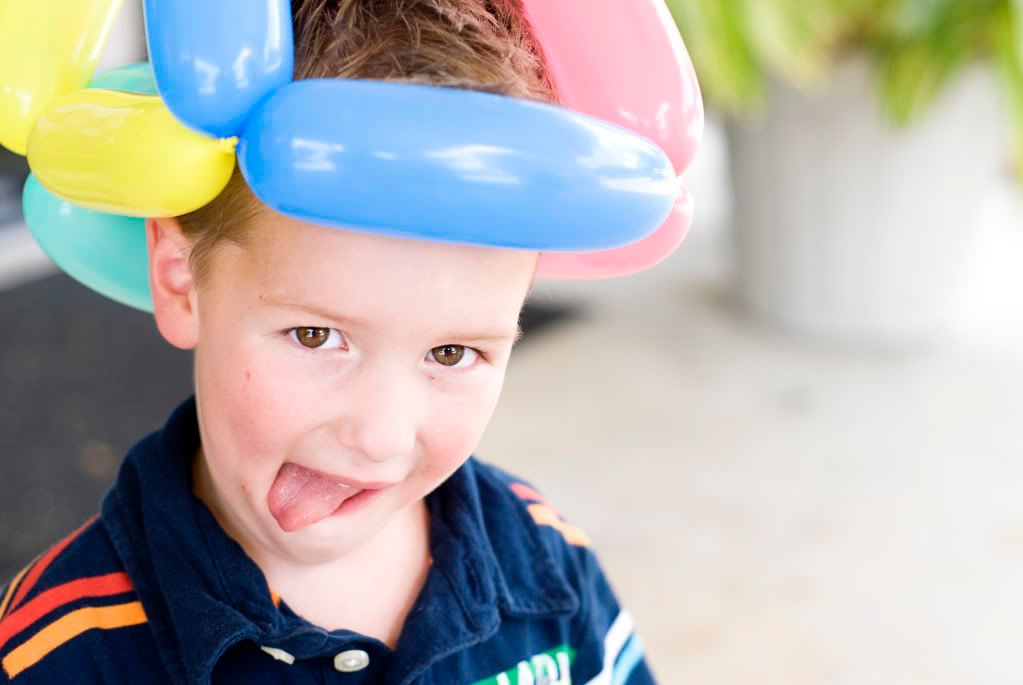 That night, since it was the 4th of July, everyone went down to the dock (minus me and Carter...because he was ready for bed EARLY and I was tired too) to watch fireworks.
On Monday, we decided to rent a pontoon boat and spend the day on Lake Conroe. It was a gorgeous day out; one of the only ones the tropical storm wasn't active, and we had SO MUCH FUN!!!! It was really an awesome day! :) Oh, for all of my mom friends, we've traded in our traditional water wings or floaties for the boys for puddle jumpers... you can get them at Wal-Mart or Target, and they are the BEST floaties/swimming devices I've found yet. All of our boys were loving the water, and we didn't have to worry about them getting flipped over or over tired from trying to keep their heads out of water. Seriously awesome things. :) Oh, and Carter is wearing a pink one because we borrowed his from their cousins. :) He didn't mind one bit! ha!!
Carter LOVED riding in the boat, and even fell asleep a few times with the lull of the waves and motor.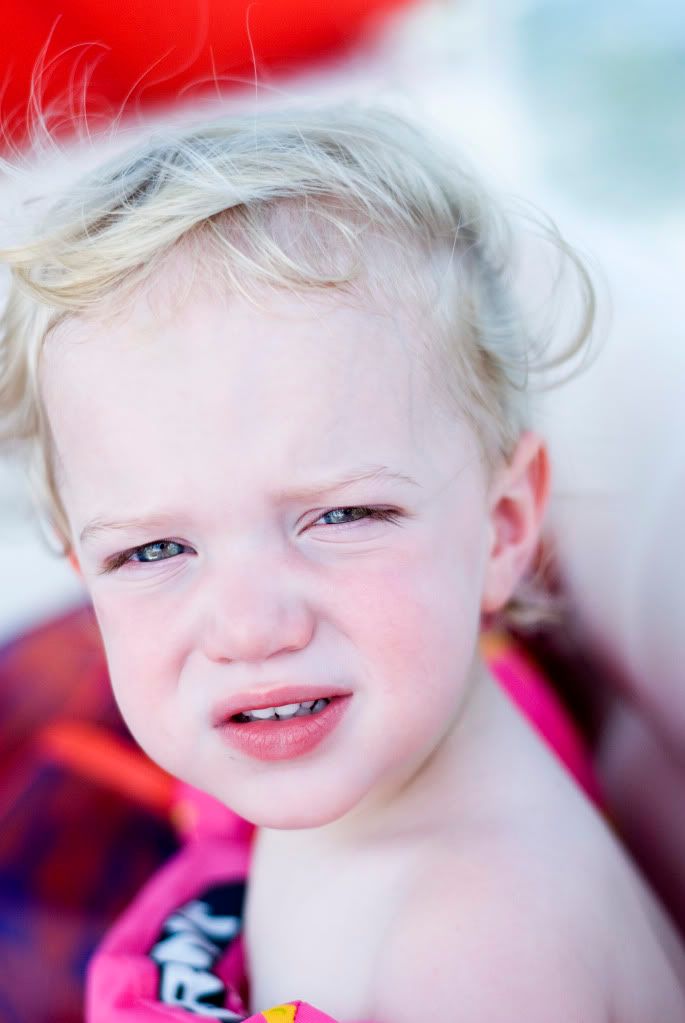 Caden helped Cary drive a bit: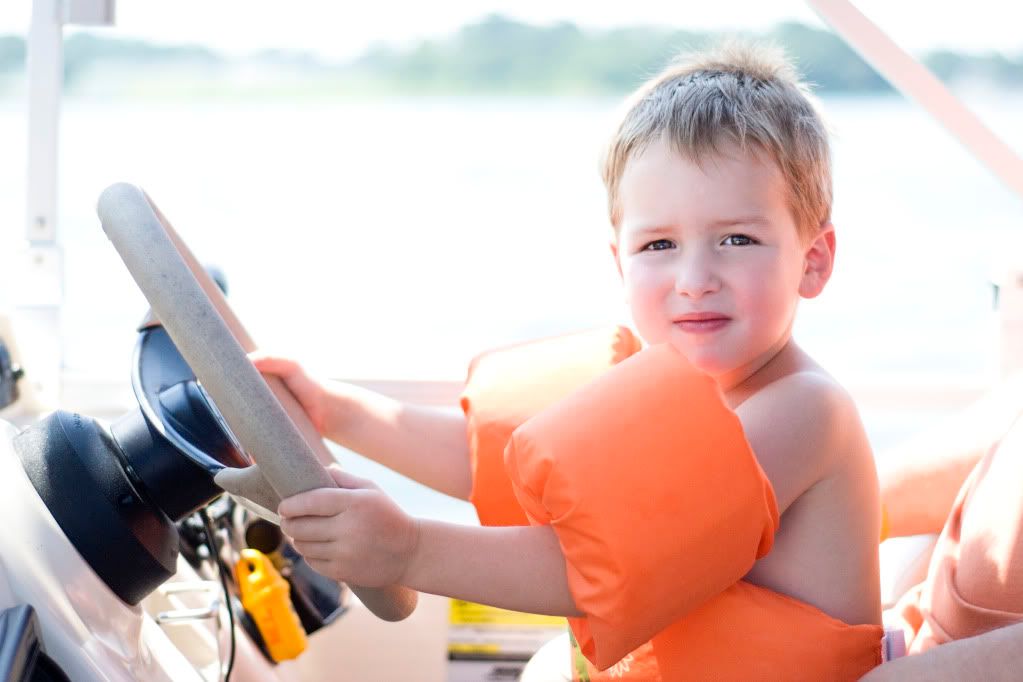 Carson loved riding at the very front in one of the two captains chairs: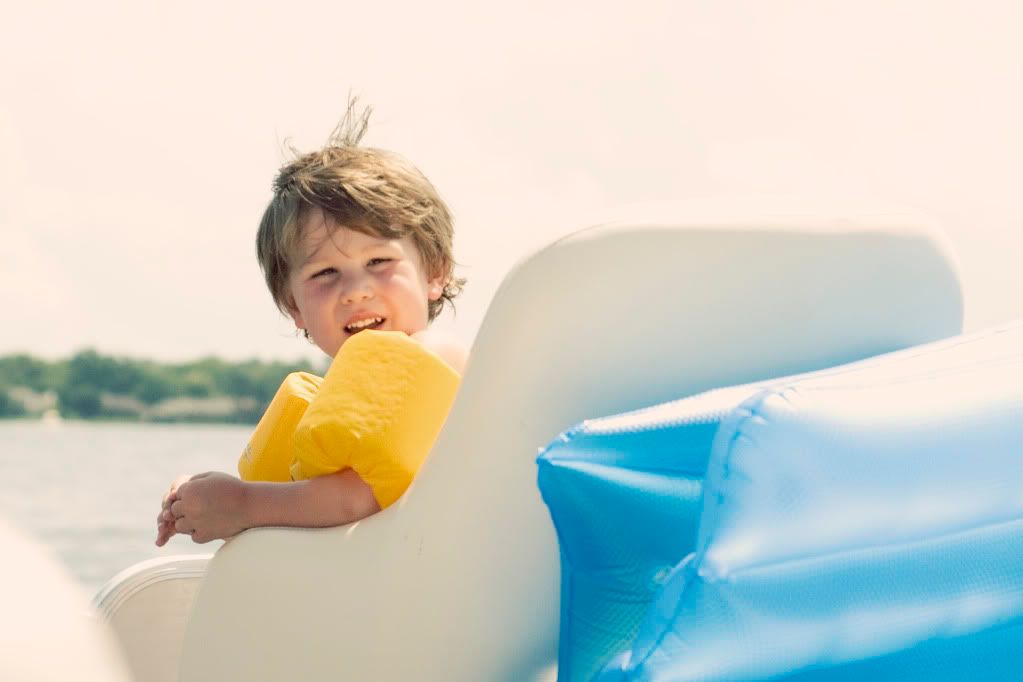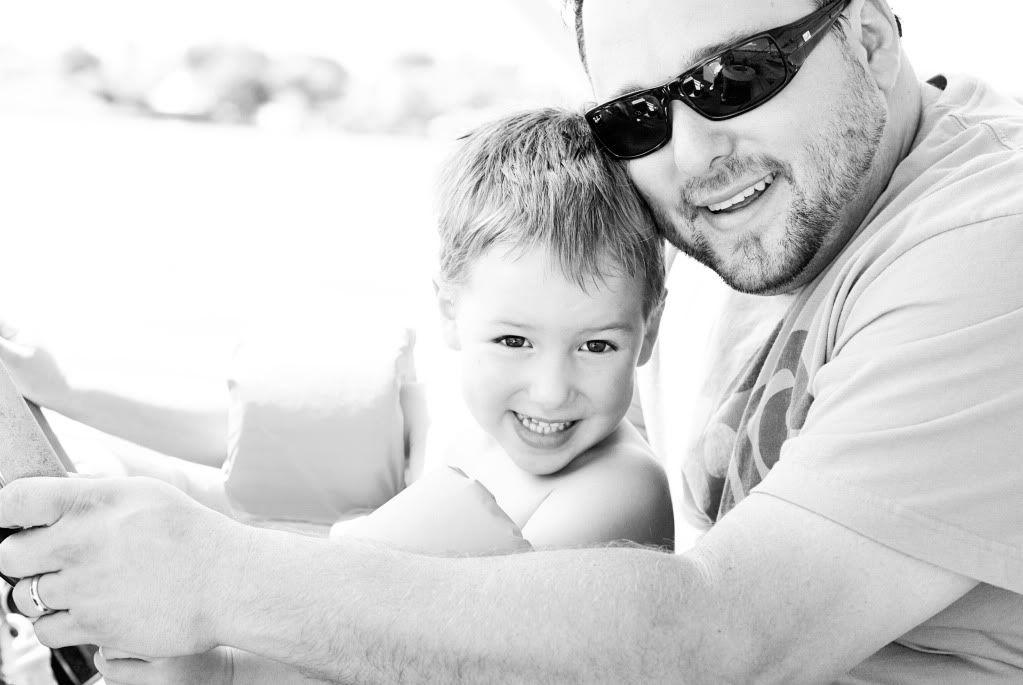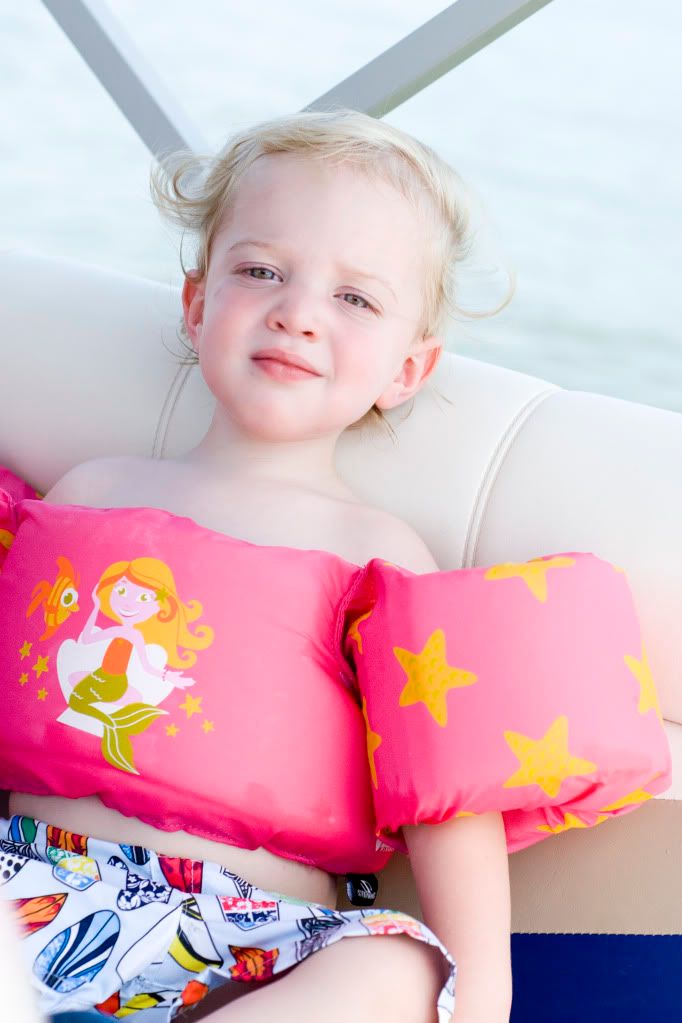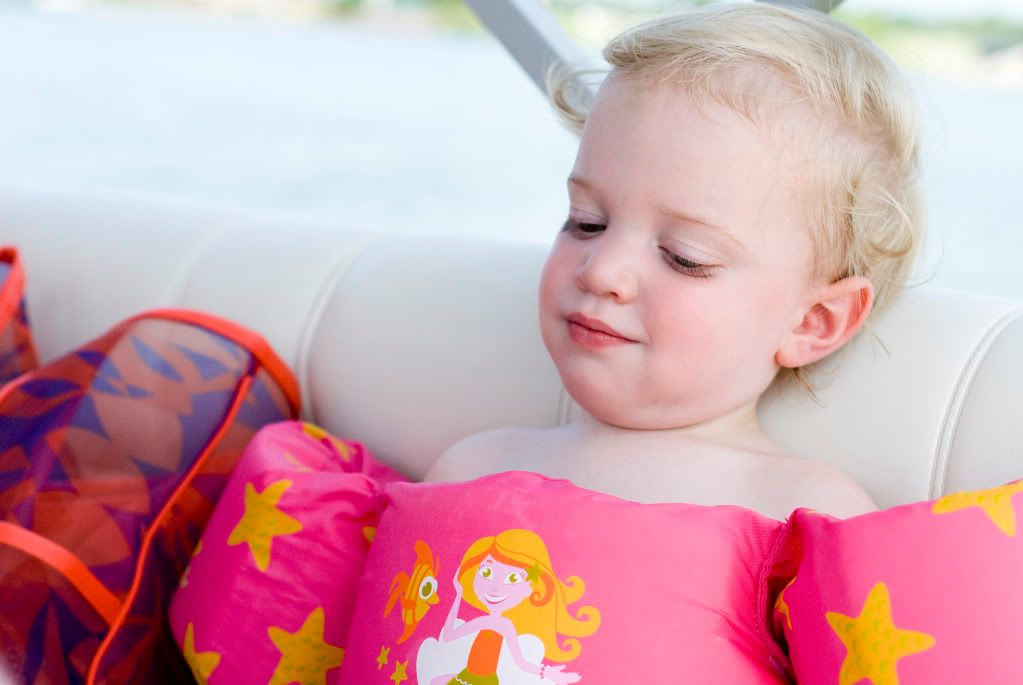 Mom...will you get that thing out of my FACE??
LOL!! Isn't he too young to look at me like this??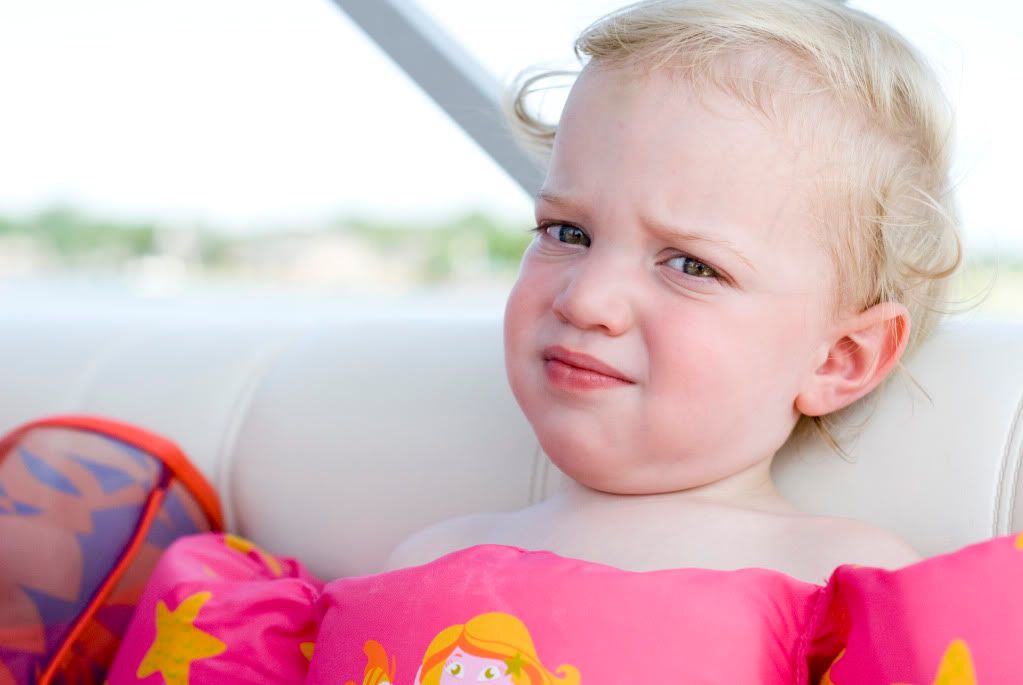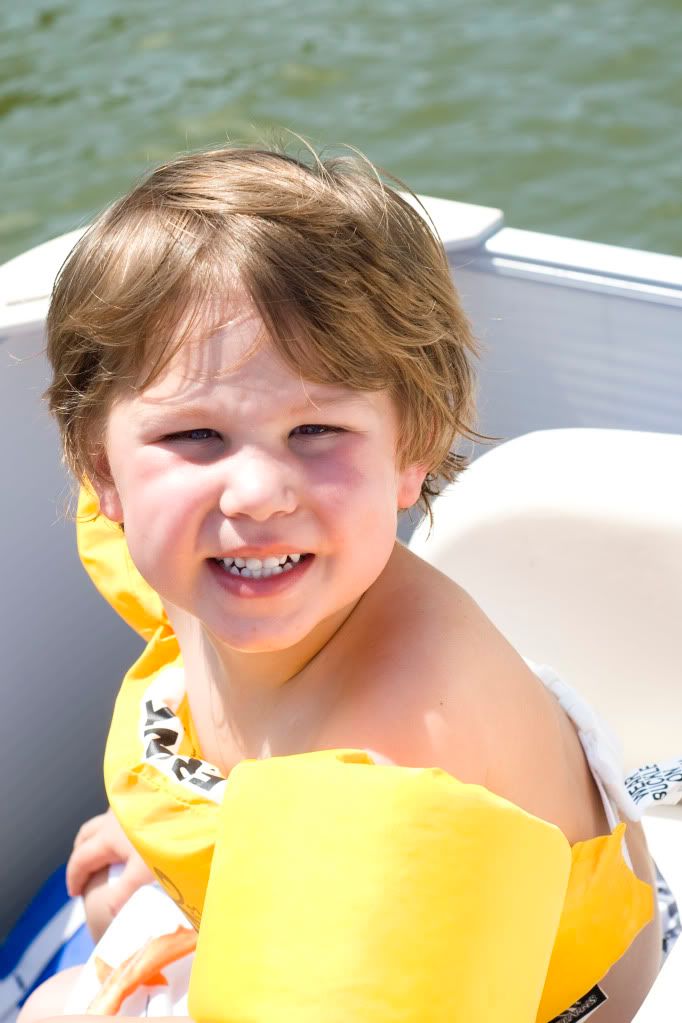 Tubing with Auntie Emily: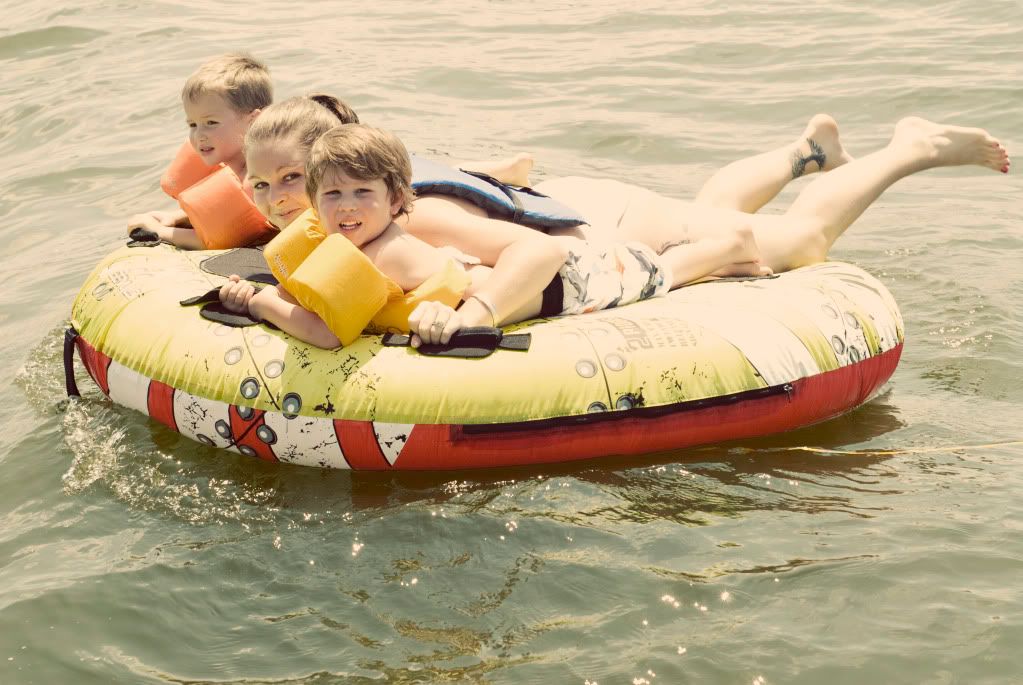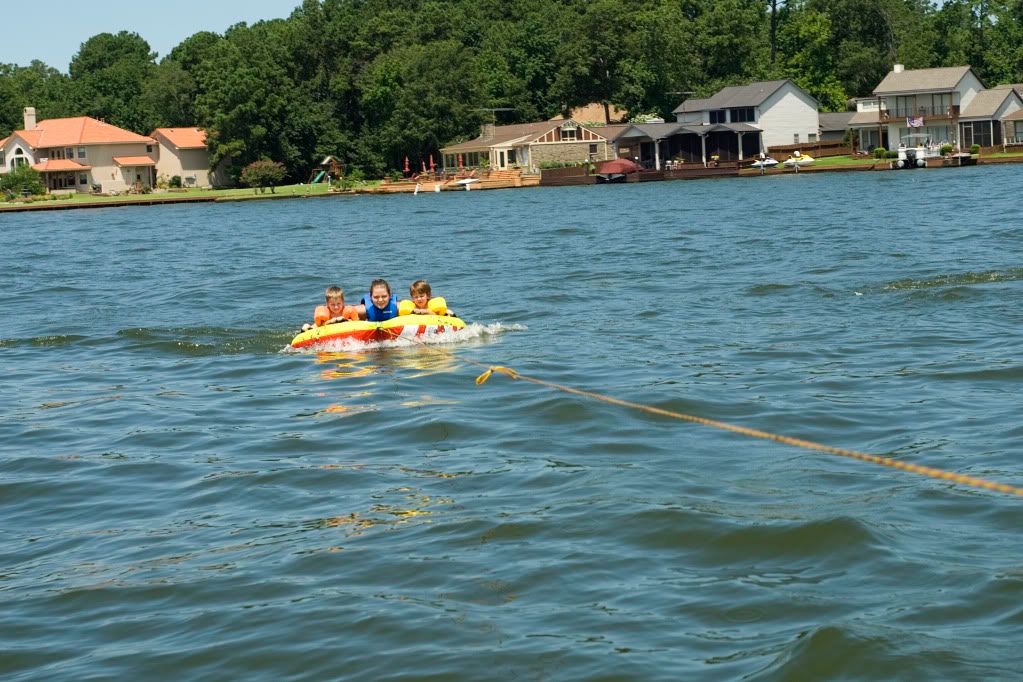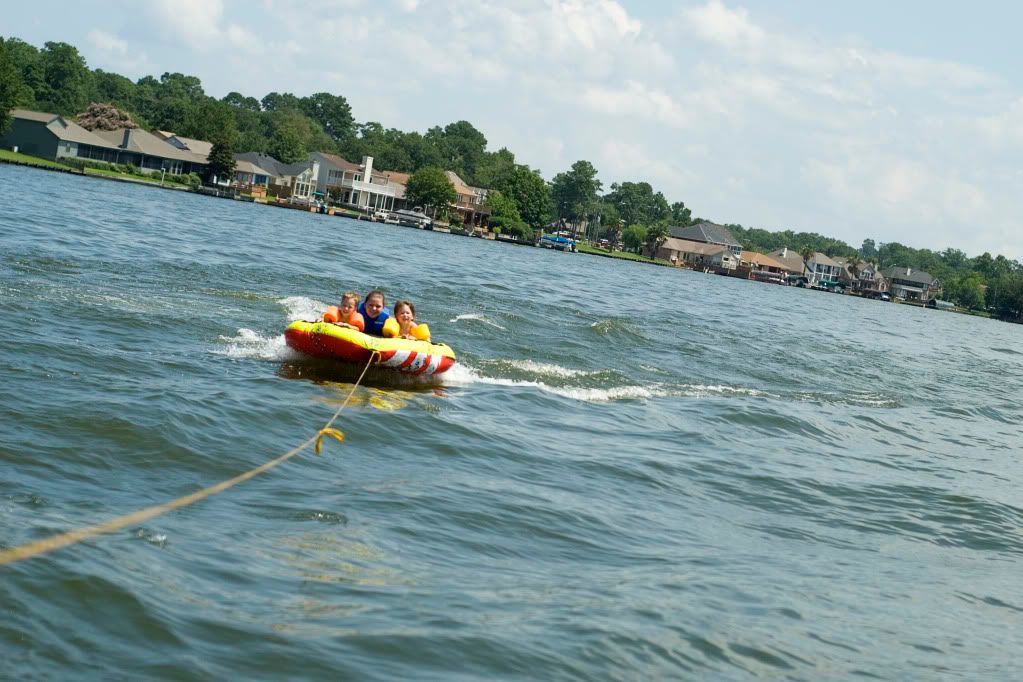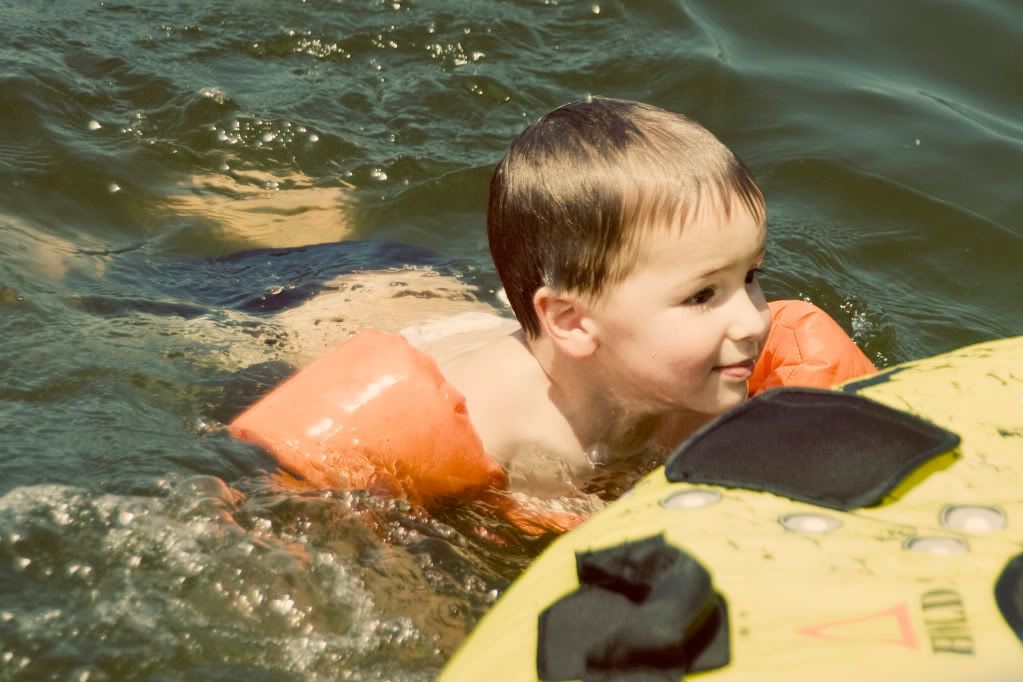 DeeDee & Carter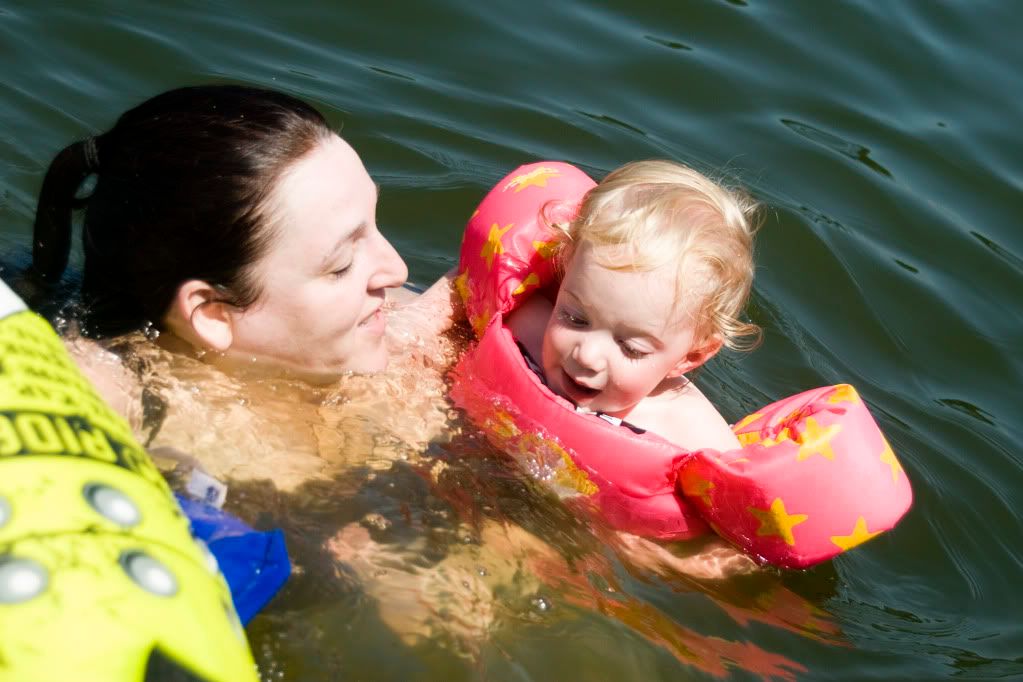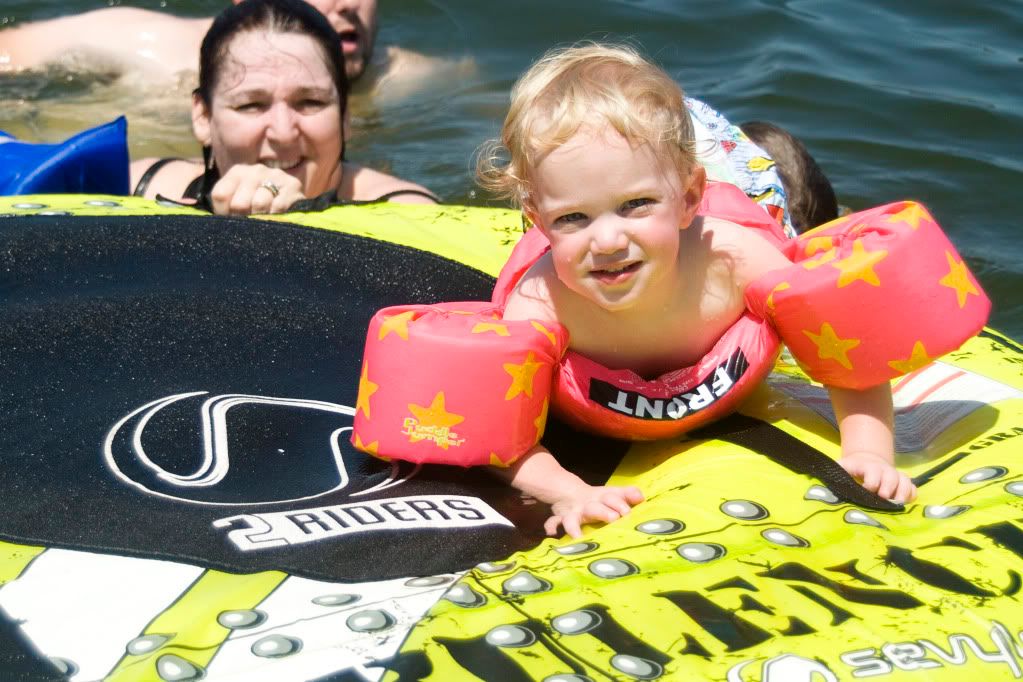 Then, to round out the fun week, Auntie Stephanie watched Carter so we could spend Tuesday evening with DeAnne and Tommy having dinner at the Spaghetti Factory and then at the Houston Astro's game with Carson and Caden. We had THE BEST seats, about 20 rows up, right between home and first base, and their stadium is air conditioned! :) And they won! Which I'm told doesn't happen all that much! It was a great night!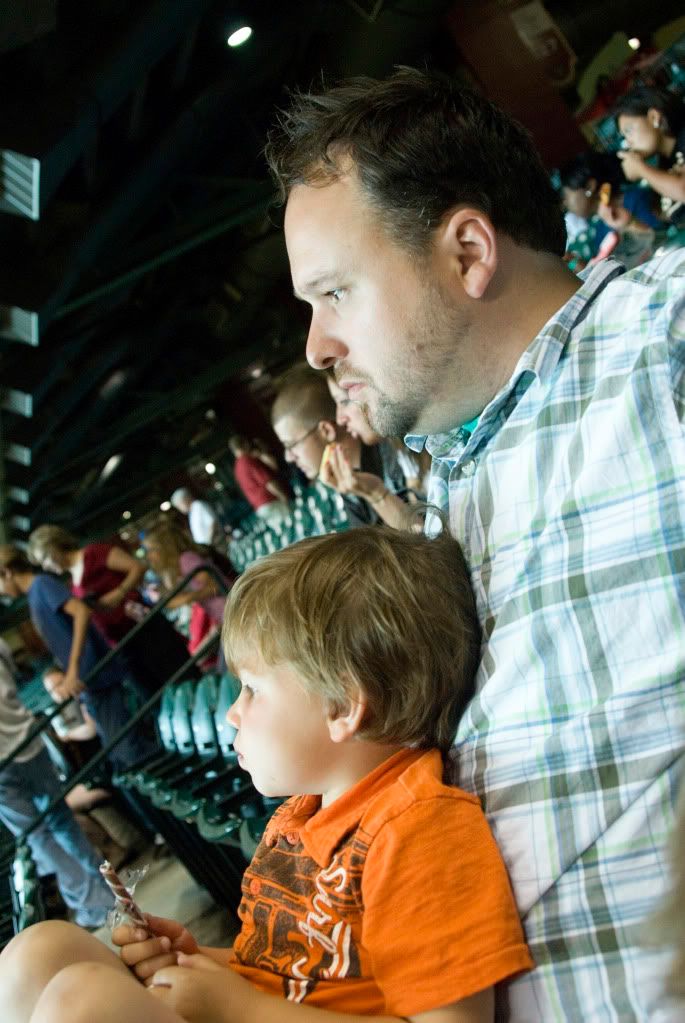 The view from our seats. See...told you they were awesome!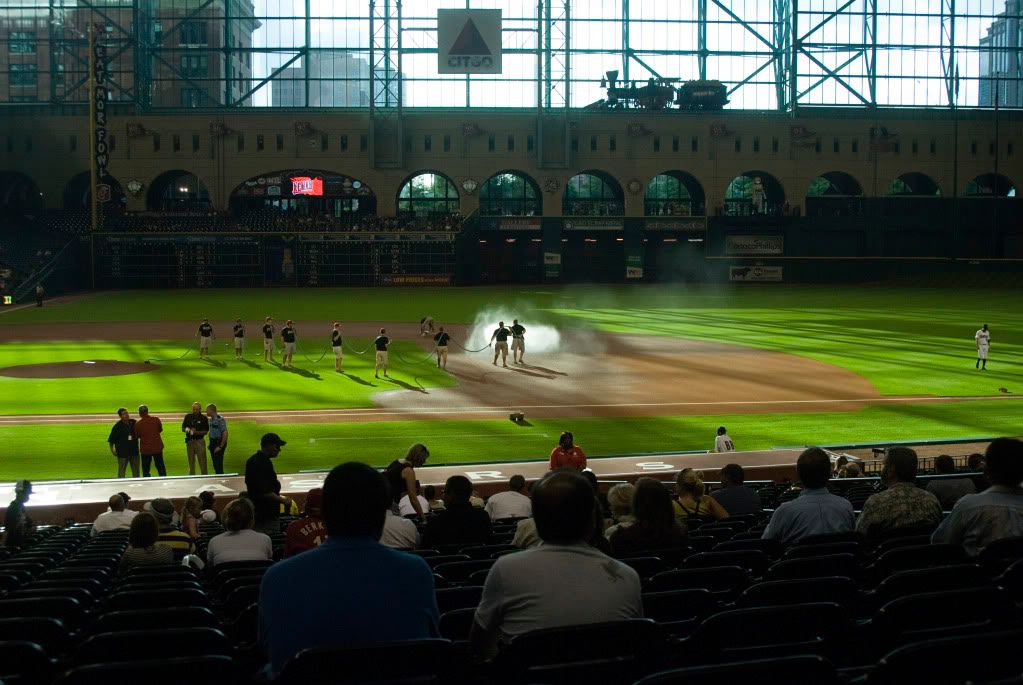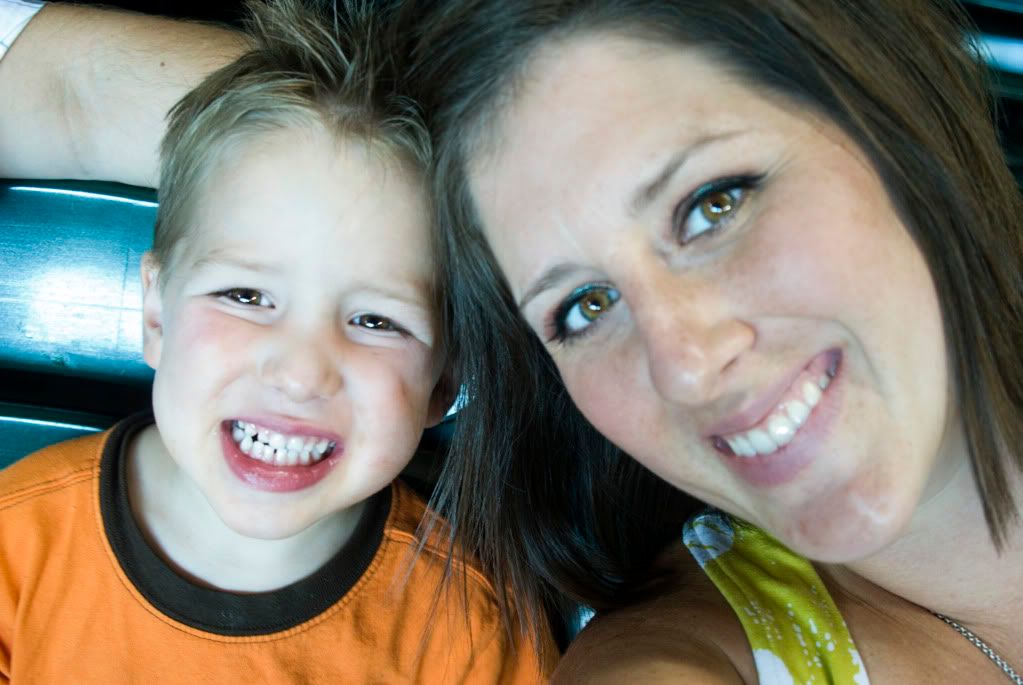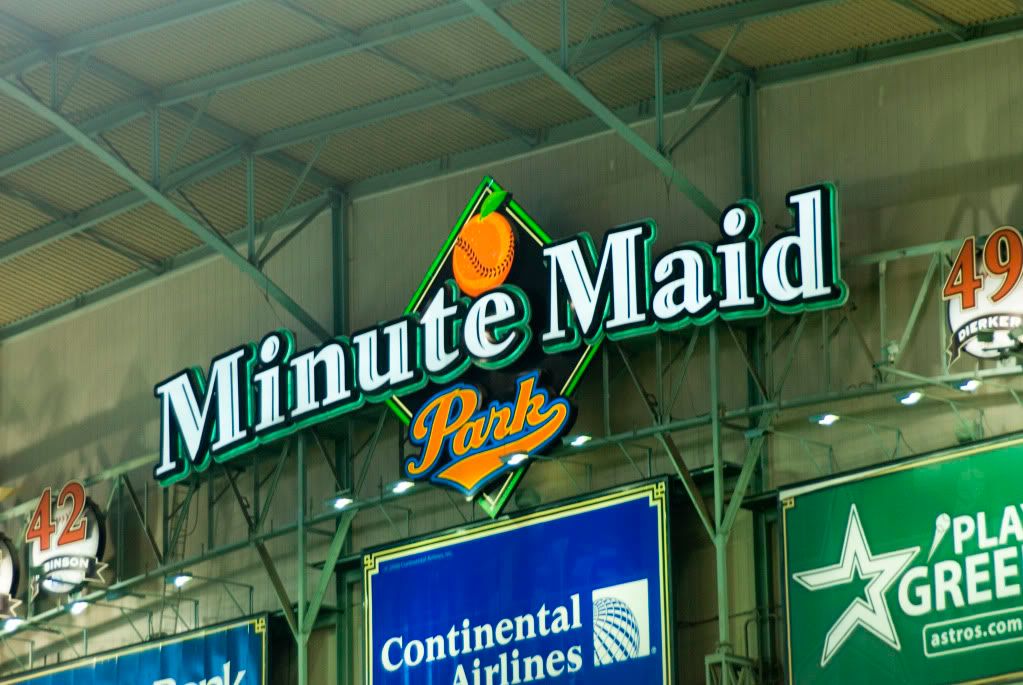 Somehow, I didn't get any pics of the boys with Papa Tom, Auntie Stephanie or Uncle Mason and Aunt Danielle, though I think Emily might have gotten a few with some of them... I'll have to check. Anyway, we had a great trip!