We've been busy, busy lately, but not a whole lot to post. Cary and I went to Couple's Retreat a few weekends ago. It was so nice to get away, even if we did take Carter with us. Oddly enough, I don't have a single picture of Cary and I together from the weekend. One of us was behind the camera the whole time, I suppose.
Me and my sweet friend Stephenie who is joining the Mommy club in January!: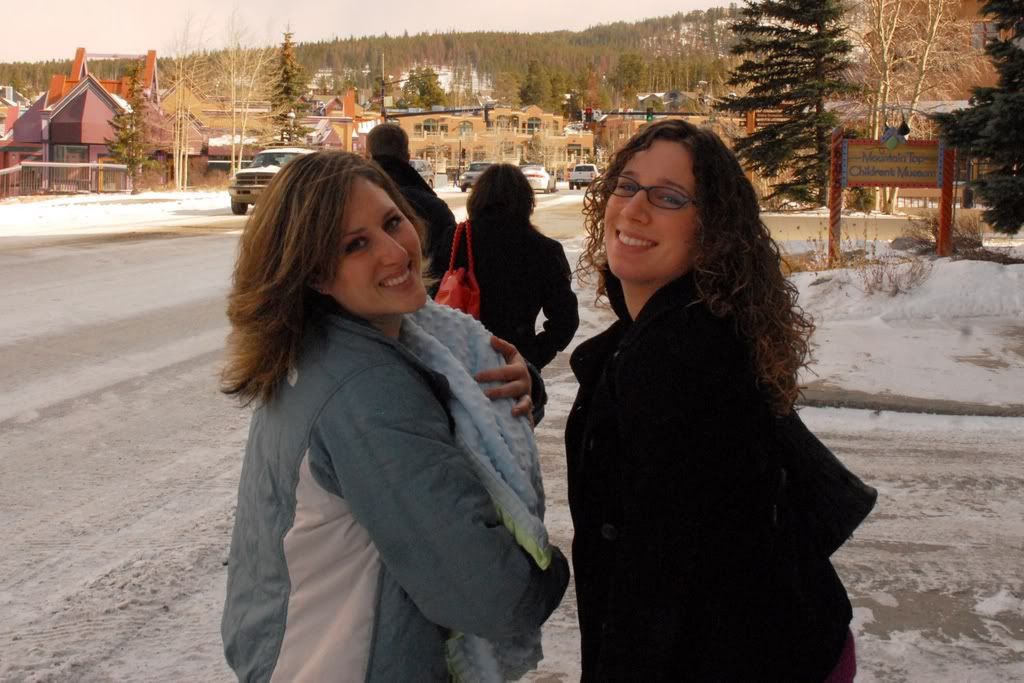 Scott & Kels: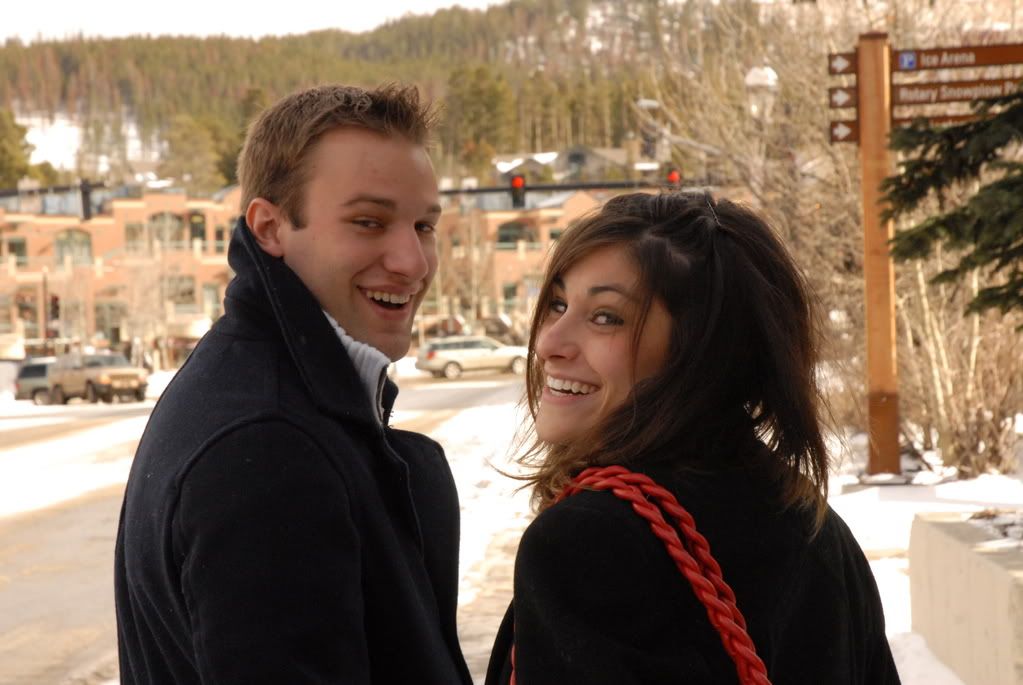 My cute Dad & Mom: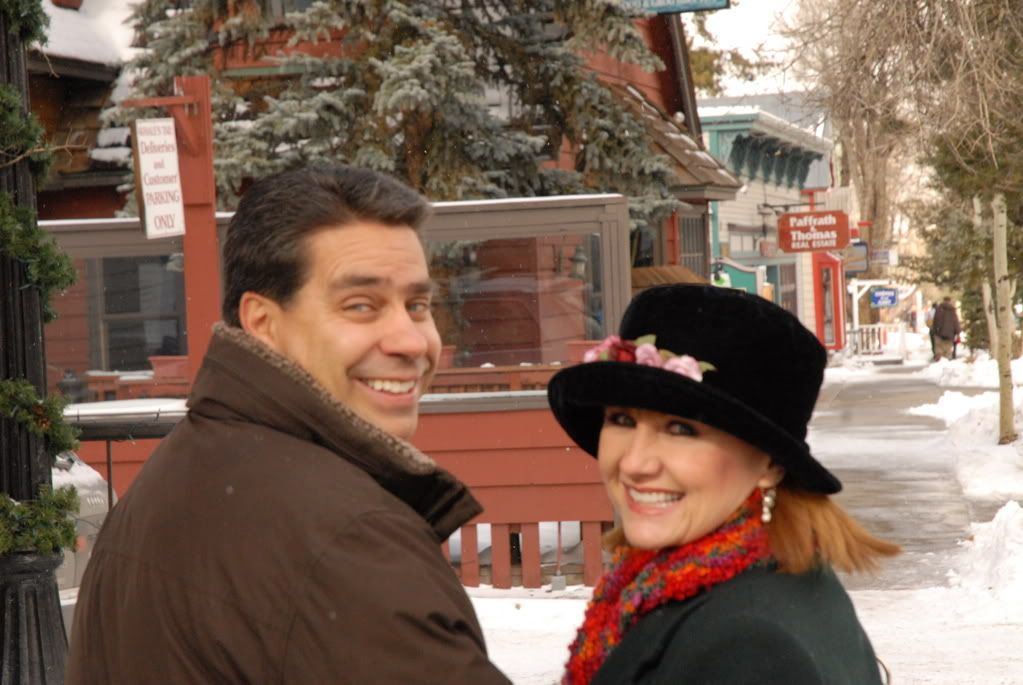 The group from this year's retreat: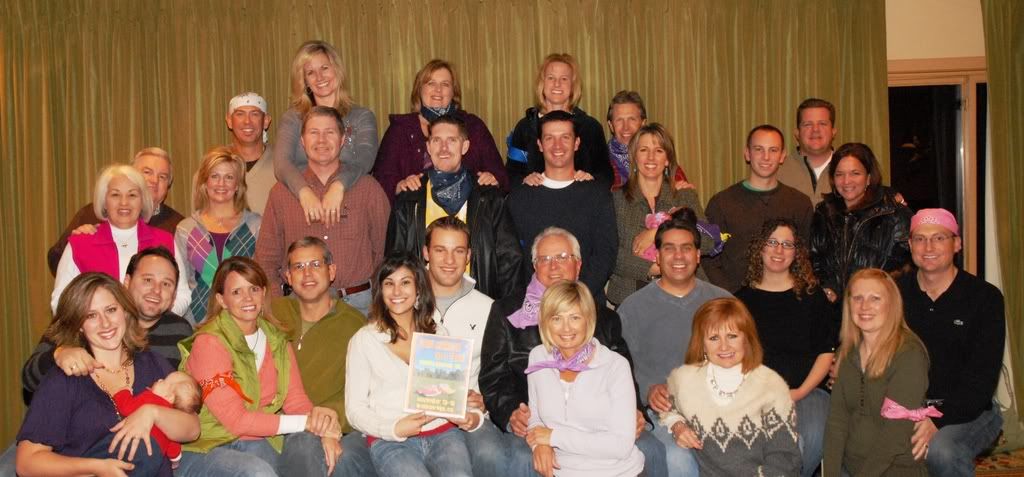 Later that week, Carson started running a fever that he kept for 5 days. Poor kid. I'm so sick of the sickies and we're early in the season. One plus, I suppose, is that I've only had one sick kid at a time. I feel bad for them though.
Wednesday, I decorated for Christmas. Early, I know, but I've been listening to Christmas music for a few weeks already, and I didn't want to spend Cary's day off decorating. So I let the boys help me hang ornaments on the tree. It was pretty funny. Caden took every ornament he touched apart, so I kept handing him the same ornament after a while. Carson did great hanging the ornaments... on two branches. I should have taken a picture. Most of the tree was bare, but one branch in the front and one branch in the back had at least 10 ornaments each. He was so proud of himself. Needless to say, I rearranged the ornaments during naptime.
Carter has become very smiley lately. I love this stage when they become so interactive and just a look from us can light up their world.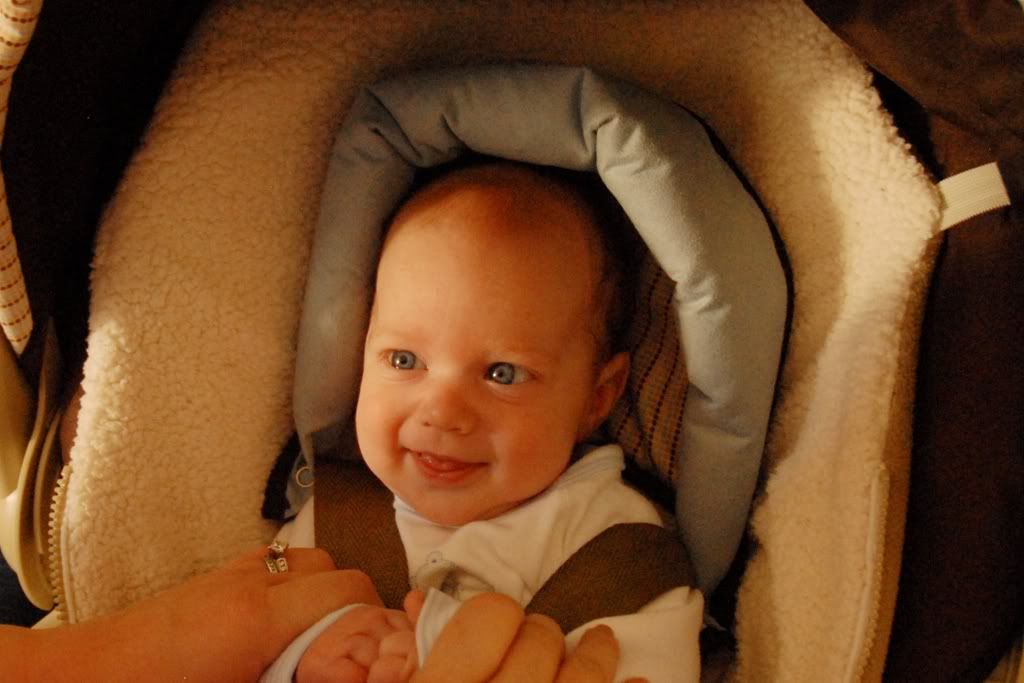 This year, we spent Thanksgiving at my aunt's house with family and friends that live in the area. It was a nice and relaxed day with great food. Here's a shot of Carter from his first Thanksgiving...little Turkey. :)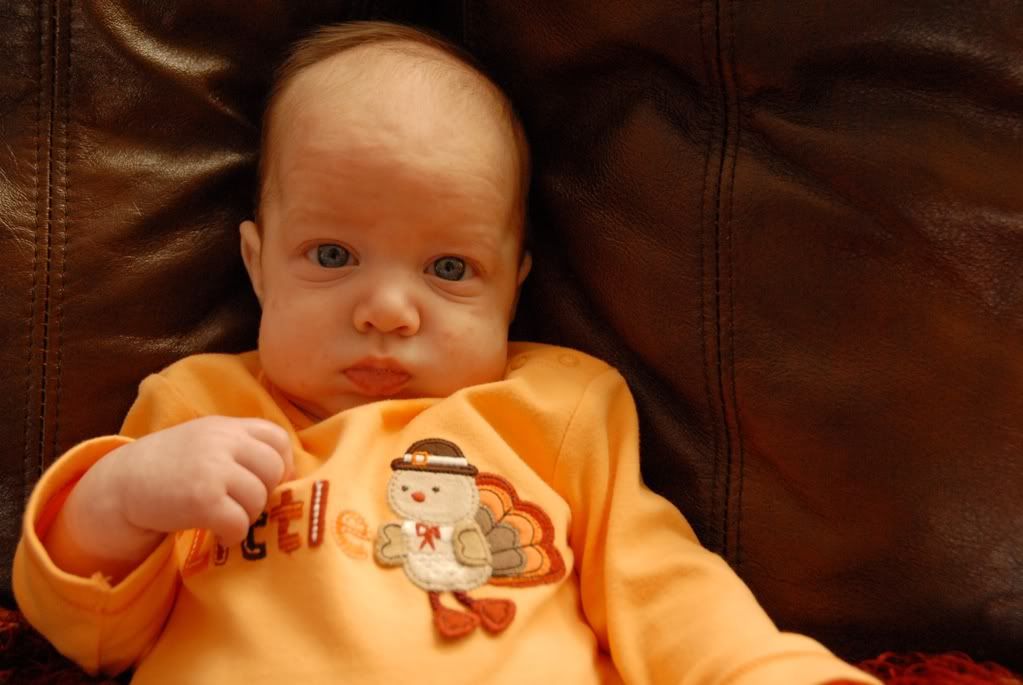 I believe we're in the beginning of the teething stage...check out this drool. About 4 pictures later, the top half of his shirt was wet.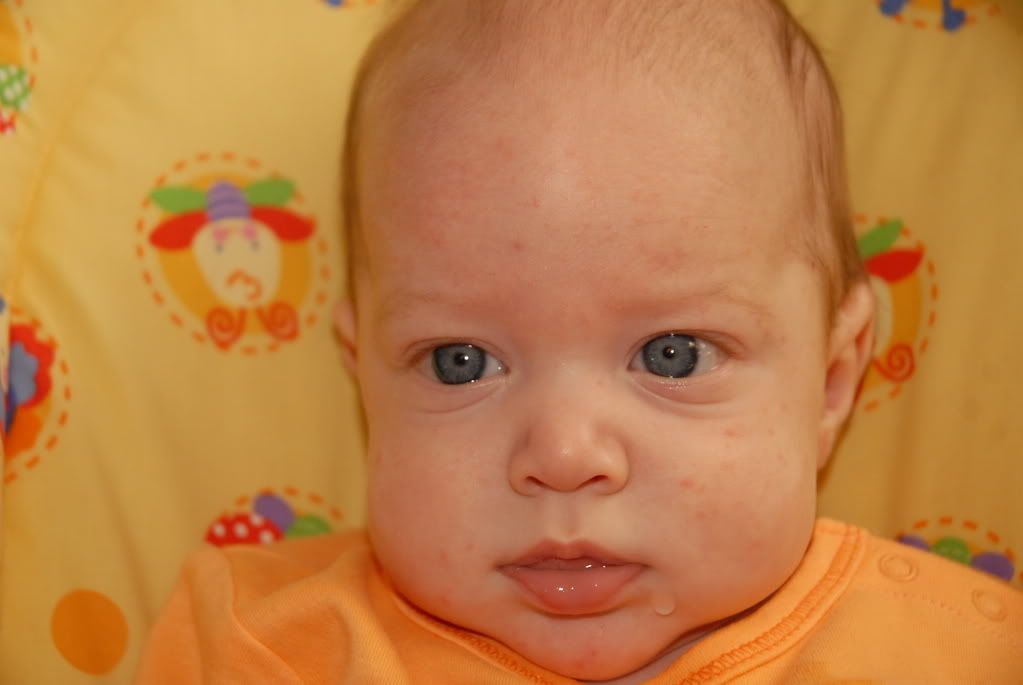 Carson wanted to hold Carter this morning, and Caden (Mr. Me Too) wanted to hold him as well, but was content for a moment when I helped him sit next to Carson. It seemed like such a great picture moment, but I've noticed recently that it is becoming increasingly difficult to get a good picture of all three boys. Out of 20 pictures, this was the best...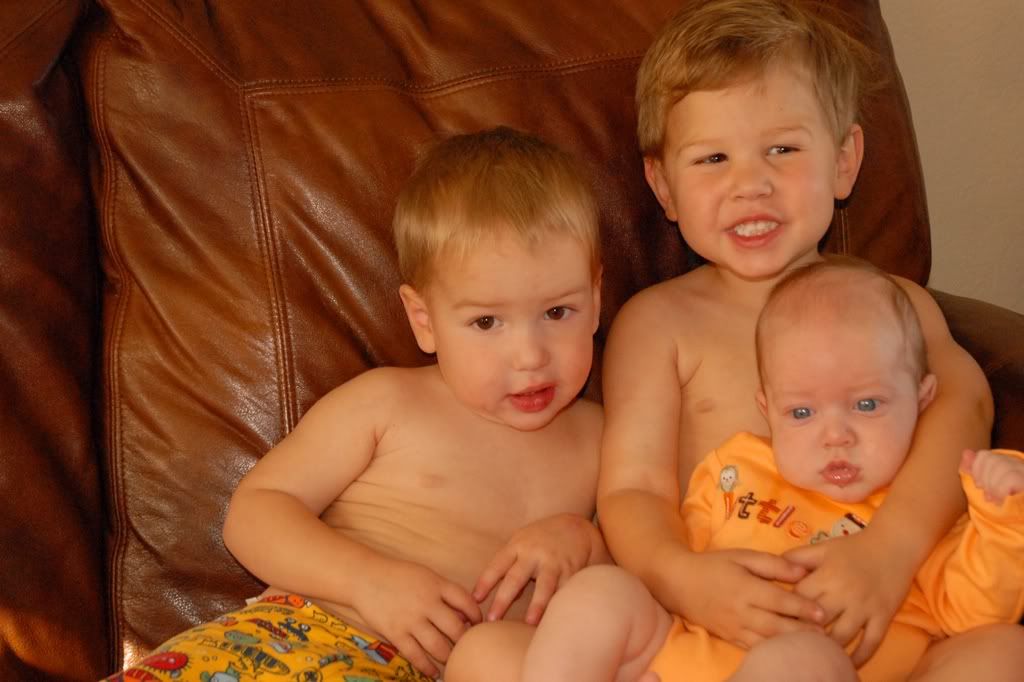 Happy Thanksgiving everyone! We are so thankful to have each of you in our lives!!